First speed limits on the Autobahn, now tolls coming
After living in Germany for about half a decade, I know that there is little that the Germans love more than their cars and their Autobahn, Europe's largest highway system. The surrounding countries of Switzerland, Austria and France all have tolls. Each takes a different approach. The Swiss charge an annual fee. The Austrians have weekly highway passes that serve tourists well. And, the French pay by the stretch of the road being traveled. As of today, Germany has no tolls. But, that appears to be ready to change in 2016.
The proposal unveiled [in October] marks a concession by [German Chancellor] Merkel to Bavarian allies in her coalition government who are complaining about road tolls collected by Switzerland and Austria. Owners of German-registered cars would be able to deduct the toll from their vehicle tax.

Making foreigners pay to use Europe's biggest national highway network "fills a fairness gap," Transport Minister Alexander Dobrindt told reporters in Berlin. He cited tolls in neighboring countries and pressure to make users pay for upkeep.

Germany's plan, billed as an "infrastructure surcharge," coincides with a drive across the European Union to drum up finance for public-works projects and ward off an economic slump. "User-model" financing for building roads "has a future in Europe," Dobrindt said.
Three legacy carriers in the USA are questioning Open Skies Agreements
The very airlines, or their descendants, are questioning the Open Skies Agreements that they forged two decades ago. These agreements allowed unlimited international flights between the US and other countries. Once upon a time, those agreements all underpinned strong international service with Delta, Northwest, Continental, United and American. Today, these same airlines (after several mergers) are feeling threatened by Open Skies, especially from Middle Eastern airlines — Emirates, Etihad and Qatar.
Though, only a small fraction of these airlines' routes and passenger load are threatening the US-Europe routes, the Middle Eastern airlines are turning into a strong force for airline traffic from the fastest growing regions of South Asia and Africa. The US airlines have little competing service in the region where the middle class is expanding the most and where business is booming.
Since the US carriers have no plans to significantly increase service to these fast growing areas, it appears that their approach is to slow the Middle Eastern airlines' growth through bureaucratic means.
Emirates' US capacity in 2013 was 10 percent of total capacity, slightly ahead of the 7 percent revenue figure. It should be cautioned seat capacity alone does not fully equate to revenue, given the impact of cargo as well as new routes having a start-up period compared to Emirates' more established network elsewhere.

The US' share of capacity at Emirates and Etihad has been growing from about 8 percent in 2008. Qatar Airways has been on a different growth track, having a larger exposure to the US early last decade, when in 2009 the US accounted for 14 percent of Qatar's ASKs. Qatar has since been decreasing the US' share, although this has been the result of Qatar growing elsewhere in the world and not decreasing its US capacity.
…
The Gulf carriers along with Chinese carriers are bringing an influx of capacity to the US, opening markets that previously did not exist or were difficult to conveniently reach. Early last decade the Chinese carriers were larger in the US than the Gulf carriers were, but this trend has now reversed, with the Gulf carriers far greater in size than the Chinese ones.
This airline is making flights to Europe as cheap as $99
Following the old model of Icelandic Airlines, a low cost carrier, Wow Air, is proposing dirt cheap airfares between the USA and Iceland with connections onwards to Europe. They, together with Norwegian Air Shuttle, are the first low cost airlines to make a serious effort to bring the low-cost model to the transatlantic market. So far, the airline lobby and its unions have managed to hold off rapid expansion of Norwegian Air International (NAI) through bureaucratic maneuvers. However, both Wow Air and NAI services will be a part of the US-Europe aviation landscape by the end of 2015.
The budget airline, which is based in Iceland, announced last week that it will begin flying passengers non-stop from both Boston and Baltimore to Reykjavik, Iceland for as little as $99 each way. The airline will also offer one-stop flights from the two U.S. cities to London and Copenhagen, starting at $228 for a round trip. The airline will begin offering the flights next March.
…
How does Wow Air expect to pull this off? For one, by operating like all other ultra discount carries. A ticket on Wow Air will come with little more than a seat, mini-tray table, and 11 pound carry-on. Everything else will cost extra. A carry-on will cost an extra $29 when booked online, or an additional $48 when done so at the airport. Checked luggage will set one back a bit more—an extra $48 online or $67 at check-in. And extra leg room, pre-assigned seats, and, of course, food will rack up the bill, too.

But unlike Spirit Airlines, which is famous for squeezing passengers' knees, Wow Air won't skimp quite as much on leg room. The seat pitch, the distance between two seats, is between 30 and 36 inches on the Airbus A320 aircrafts flown by the airline, said Svanhvít Fridriksdóttir, Wow Air's director of communications. Most pitch sizes are about 31 inches, and many discount carrier pitch sizes are less than 30 inches. Spirit Airlines', for instance, is 28 inches.
Photo from Wikipedia via Vladislav Bezrukov – http://www.flickr.com/photos/bezrukov/6069942071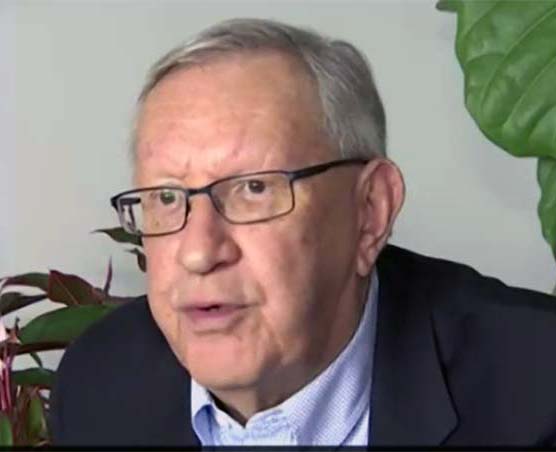 Charlie Leocha is the President of Travelers United. He has been working in Washington, DC, for the past 11 years with Congress, the Department of Transportation and industry stakeholders on travel issues. He was the first consumer representative to the Advisory Committee for Aviation Consumer Protections appointed by the Secretary of Transportation from 2012 through 2018.