---
The future of drones, rental car rules, and train bargains.
---
Today we muse about Airbus industry that introduces a new drone and flying car concept that can link with a train. Rental car rules to follow to keep from being surprised. And, bargain train travel across America to see the best sights.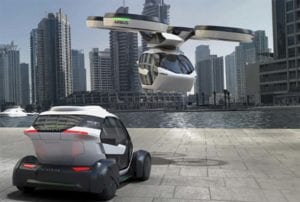 Airbus' new concept is a car, a drone, and a train all in one
Airbus has added to the flying car category by now coming up with a new concept of flying car, train, and regular car. Theoretically, there is seamless integration between the three modes. This concept seems to be more concept than reality, but it shows that giant companies are already looking at UAVs and flying cars with new interest. The government should take note and make sure that infrastructure is being developed.
Pop.Up revolves around a small, Smart Car-sized monocoque (or "passenger capsule," as Airbus calls it) that can be used in multiple modes of transportation. The conceptual video, seen above, shows a woman summoning the capsule to her home in self-driving car form. It takes her to a parking garage where a giant quadcopter scoops the capsule up to fly her the rest of the way to her destination. Later in the video we see a row of the capsules embedded inside a sort of train (or hyperloop), too.
Renting a car? Know the rules of the road
Rental car extra fees can surprise travelers who don't do their homework. Refueling charges, even after filling the car before returning it, can be fought. Call a manager. Tolls can drive rental drivers crazy and make rental car companies rich — bring your own EZ-Pass or make sure to go through the coin-operated toll gates. Parking tickets must be paid. Otherwise, they will follow you via the rental car company and result in massive upcharges. And more.
There are a number of ways to save money on rental cars, including renting from a location that's not at an airport, which Kayak says will save you an average of 11 percent. But there are several charges that tend to nip renters' wallets after they return their cars that can be avoided or reduced with a little forethought.
This $213 train ride shows you all of America's most beautiful sights.
Here are Amtrak itineraries where travelers can see the best of America for just over $200. Gliding along the tracks across the most beautiful parts of flyover country, trains are a wonderful way to see the way America looks on the ground.
…trains can also be impeccably cheap, and according to travel blogger Derek Low, you can take a scenic trip from coast-to-coast on Amtrak for as little as $213. Low conveys the beautiful trip from San Francisco to New York in great detail, describing everything from the food (pretty bland, to surprisingly good), to the multiple environments and landmarks he encountered.
In short, you can see most of the continental US — that's 3,397 miles across 11 states — without breaking the bank. Here's the kicker: The trip from SF to Chicago can cost as little as $130 if you buy California Zephyr tickets. If you want to see more of the country, you can transfer to the Lake Shore Limited train for an additional $83, making your grand total an especially frugal $213.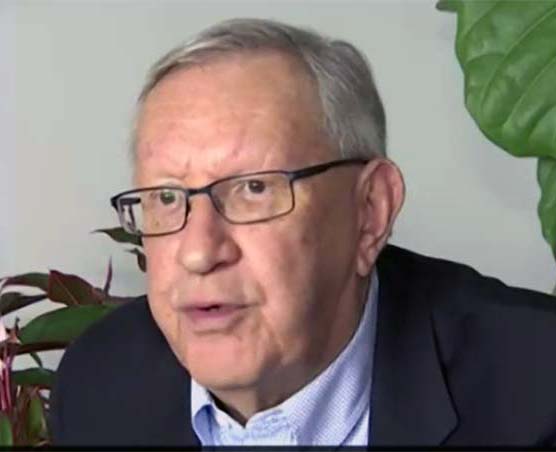 Charlie Leocha is the President of Travelers United. He has been working in Washington, DC, for the past 11 years with Congress, the Department of Transportation and industry stakeholders on travel issues. He was the first consumer representative to the Advisory Committee for Aviation Consumer Protections appointed by the Secretary of Transportation from 2012 through 2018.