Today experts and cruise lines themselves say that travelers booking cruises may need travel agents. It seems that they book the wrong cruise for their interests. Trains have made a surprising showing in China even though many pundits claimed that the country was too large for a successful train system. We take a look at buses that are making a big comeback in the USA as airlines pull out of small regional airports. And finally, a quick look at a disturbing story that surfaced during debates over pilot fatigue in Europe.

Booking the right ship
Here is music to a travel agent's ears. The CEO of Carnival Cruises says passengers may need help booking their cruise on the right ship for their desires. Travel agents have been using this spiel for years, but now even cruise line CEOs are accepting the conventional wisdom. Have any of you booked the wrong type of cruise by mistake when you were doing it yourself?
One in three first-timer cruisers go on the wrong ship, according to Carnival chief executive Arnold Donald.
He said the key to keeping cruisers coming back was to make sure they choose the right ship, the one best suited to what they like, the first time they cruise.
"As long as they go on the right ship, they keep coming back," he said, "But about one in three people go on the wrong product first time, which is something we have to change."
Carnival, which owns 10 cruise brands, is planning to increase the amount it spends on marketing to try to bring more first-time cruisers into the market.
Speedy trains transform China
China and the USA have something in common — they are both huge sprawling countries. Like here in the US, many Chinese experts claimed that building a train system across such a large country was a waste of time and money. However, the train system in China is booming and making plenty of money, justifying the central planners' actions. Some think that the Chinese experience connecting cities can be applied to here at home. What are your thoughts?
Just five years after China's high-speed rail system opened, it is carrying nearly twice as many passengers each month as the country's domestic airline industry. With traffic growing 28 percent a year for the last several years, China's high-speed rail network will handle more passengers by early next year than the 54 million people a month who board domestic flights in the United States.
…
China's high-speed rail system has emerged as an unexpected success story. Economists and transportation experts cite it as one reason for China's continued economic growth when other emerging economies are faltering.
Bus service expanding — is it important to the transportation matrix?
https://www.greyhound.com/en/newsroom/viewrelease.aspx?id=531&year=2013
As airlines slowly but surely begin to leave some of the smaller regional airports, bus lines are starting to fill the gap. Buses are also filling the gap created as airfares and fees rise, making travel for the masses unaffordable. Greyhound and other bus companies have good money-making operations rolling back and forth between Boston and NYC and Washington, DC. The model is being replicated in new markets where such service is needed either because of high airfares or the lack of flights.
"We are proud to maintain our distinction as having the largest network of premium, express service as we continue to respond to growing demand for Greyhound Express," said Dave Leach, president and CEO, Greyhound. "This latest expansion of Greyhound Express gives our customers in the Midwest and Southeast regions even more destination options while providing a safe, comfortable and affordable ride with premium amenities."
Greyhound Express operates modern, environmentally friendly buses equipped with features such as free Wi-Fi, power outlets, leather seats, reserved seating, extra legroom, wheelchair lifts and on-board restrooms. Customers can buy their Express ticket online to take advantage of discount pricing, print their ticket at home, or pick it up at a self-service ticketing kiosk, and know a guaranteed seat is waiting for them. Additionally, Express customers can relax in private waiting areas, protected from the elements in a secure environment, with a dedicated guest services specialist to provide an extra level of customer assistance. All tickets are nonrefundable.
Half of British pilots admit falling asleep on flight
Here in the USA, the FAA has come up with new fatigue rules and airlines are in an uproar. It will mean that they will have to hire more seasoned pilots for their "express" and regional operations. The cargo pilots squawked when they learned that they were not included in the rest routines like passenger pilots. Eventually all was settled, but a pilot shortage and increase in pay is expected by many experts.
In Europe, safety officials have been trying to unify the rules for the EU, but individual countries have objected. Eventually, the current rules enacted and enforced by individual countries won the bureaucratic battle. Part of this discussion was a survey done of British airline pilots. It didn't make anyone feel too safe.
According to the British Airline Pilots' Association (BALPA), 56 percent of 500 commercial pilots admitted to falling asleep while on the flight deck and, of those, nearly one in three said they had woken up to find their co-pilot also asleep.
Pilot exhaustion grabbed the headlines this week when a newspaper reported two pilots on a British long-haul flight fell asleep in the cockpit, leaving the jet unsupervised on autopilot.
The survey, released by BALPA, came ahead of a vote in the European Parliament on Monday on new rules which could replace British regulations.
BALPA, a pilots' union, voiced concerns that these proposed changes would water down British safety standards.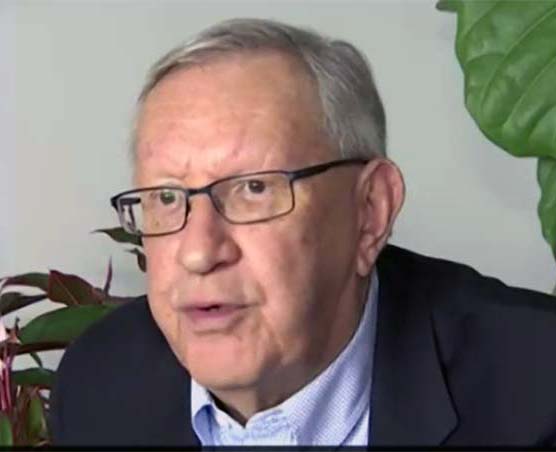 Charlie Leocha is the President of Travelers United. He has been working in Washington, DC, for the past 11 years with Congress, the Department of Transportation and industry stakeholders on travel issues. He was the first consumer representative to the Advisory Committee for Aviation Consumer Protections appointed by the Secretary of Transportation from 2012 through 2018.