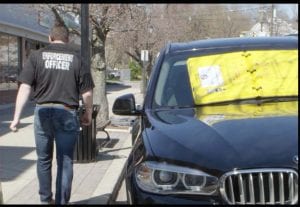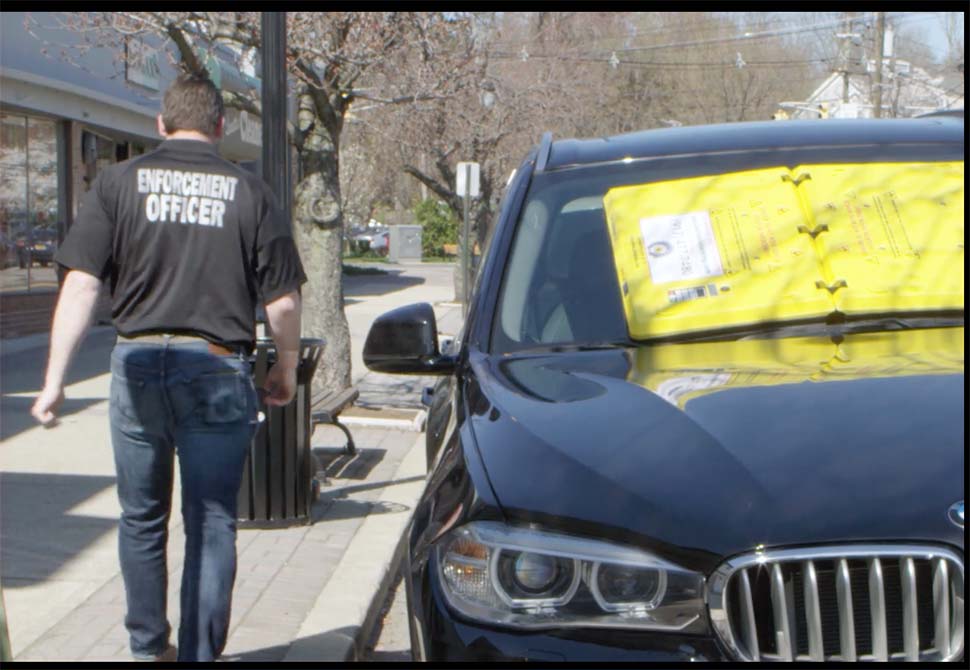 We take time this weekend to consider our cities' constant battles against illegal parking. Authorities have given out tickets, only to have them ignored. They had booted cars, which has worked but is time-consuming and dangerous. Now, parking enforcers have a new tool. Wonder when we will be meeting this barnacle. Googles get a tune-up for disasters like hurricanes and floods. And, finally, a series of reasons that businessmen also fly on Southwest Airlines.
Forget the car boot, now there's a car 'barnacle'
Cities are testing the "barnacle" to stop parking violators. Rather than having to carry around heavy boots that go over wheels, enforcement personnel can simply carry a lightweight collection of these plastic babies and slap them on violating cars. This makes sure those parking tickets get paid.
The concept behind the apparatus, made by New York's Ideas That Stick, is simple: It's a rugged plastic rectangle that attaches with incredible force to the windshield, and can't be removed until motorists pay a fine over the phone and get a release code. Adding insult to injury, drivers are then expected to return it to a drop-off location within 24 hours.
ALSO ON TRAVELERS UNITED: FTC can stop hidden lodging fees. Why won't it?
Earthquake, flood, hurricane: Google Maps adds tools to help you navigate a crisis
Google is turning Google Maps into a real disaster relief tool. It is tapping into the National Oceanic and Atmospheric Administration and Japan Meteorological Agency (for hurricanes) and the U.S. Geological Survey (for earthquakes). Plus, it will be getting information from other sites for more local emergencies. Google maps will start telling users about road closures and river levels during flooding.
Here's how the company breaks down the coming features:
Hurricanes

Leading up to the storm, Google will display a crisis notification card if you are in or near an affected area. You'll see a hurricane forecast cone that shows the predicted trajectory of the storm, accompanied by information on when it is likely to hit.

Earthquakes

If an earthquake strikes, you can tap on an information card to summon a color-coded "shakemap," which helps you visualize the epicenter and magnitude of the quake in surrounding areas.

Google says the hurricane forecast cones and earthquake shake maps will begin rolling out on iOS, Android, desktop computers and the mobile web during the coming weeks.

Flooding

Flood forecast visualizations are also coming soon, but initially only in India, where Google says more than 20 percent of global flood-related fatalities occur. Such forecasts start in Patna, then expand to the Ganges and Brahmaputra regions on Android, desktop, and on the mobile web.
READ ALSO: Tell Ticketmaster to stop their extra fees
Why Southwest's cattle car boarding is great for business travelers and elites
Southwest Business Tickets cost a bit more, but look what you get. From the fee baggage and change fees to the Southwest boarding process that preserves all seats until the departure, I buy my full fare tickets and always end up with a good seat. No hassles.
Southwest doesn't charge ticket change fees. If you have a non-refundable ticket and cancel, you retain the full value of your ticket towards future travel. Southwest doesn't charge checked baggage fees for up to two bags, either. Reward bookings are refundable without penalty.

Southwest Airlines does not pre-assign seats. You get a boarding number, and it's open seating. First person on the plane chooses their seat and each subsequent passenger boarding picks from what's still available as they get on the plane.
Customers with the most expensive 'business select' tickets (or who buy up at the gate) get the A1-15 boarding positions.

Elite customers automatically get the next boarding positions.

Then people who buy 'early bird check-in' since boarding position will be determined for most customers based on how far in advance they check in for their flight. Check in exactly 24 hours prior to departure and you'll be ahead of someone checking in 23 hours out.

Southwest Airlines 'seat pitch' — the distance from seat back to seat back — is greater than on American, United, and Delta. I have no problem opening my laptop and working on a Southwest flight, so give me an aisle seat and I'm happy.
TRAVELERS UNITED OFFERS SECURE WIFI TO PLUS MEMBERS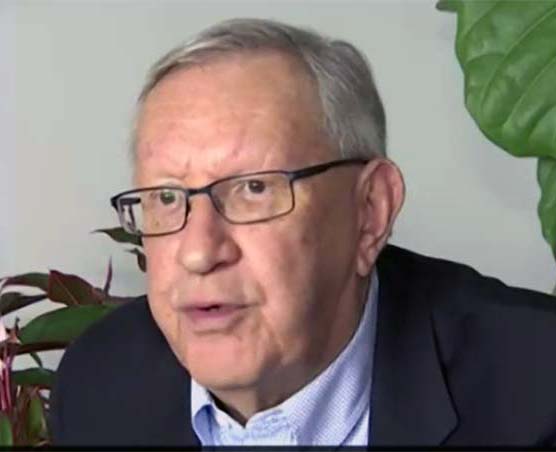 Charlie Leocha is the President of Travelers United. He has been working in Washington, DC, for the past 11 years with Congress, the Department of Transportation and industry stakeholders on travel issues. He was the first consumer representative to the Advisory Committee for Aviation Consumer Protections appointed by the Secretary of Transportation from 2012 through 2018.