This weekend we learn about Uber's plans to record our trips… for our security. Then we read about another strike against the insidious hotel resort fees charged by more and more lodging establishments. And finally, we examine a new frontier in travel and tourism — the underwater world about a mile deep. Read on.
Bubble Subs tourism, opening eyes to the deep sea
Technology is opening new frontiers of tourism. This is technology to allow us to go into inner-space. We are also moving into outer-space. We have heard of Richard Branson's Virgin Space tourism ventures. Now, an underwater bubble after being used for research for more than 30 years is becoming a deep-sea tourism venue for multi-millionaires.
Well-heeled tourists can sit in a bubble and be dropped a mile or so underwater. We can expect this technology to allow cruise line guests to take a dive underwater to see what the world is like a mile under the sea. Spreading the costs over thousands of cruise line customers can make this somewhat affordable.
Bruce H. Robison, a marine biologist at the Monterey Bay Aquarium Research Institute in California, began prowling the deep Pacific in a revolutionary craft in 1985. It was essentially a giant bubble of clear plastic that gave its occupant stunning panoramic views, instead of requiring them to peer through a tiny porthole.
…
Three-plus decades later, bubble craft have gone mainstream, and thousands of people are experiencing that deep-sea vista. While Elon Musk and Jeff Bezos advance space travel, another set of entrepreneurs is going in the opposite direction, seeking to expand the exploration of inner space. Fans of the undersea craft sometimes call these new submersibles inner spaceships.

"They keep reaching deeper and deeper," said Will Kohnen, who tracks development of bubble craft for the Marine Technology Society, a professional group… The giant plastic spheres and, in at least one case, a hemisphere, are opening eyes to the sunless depths of the ocean and leading to discoveries. In 2012, a bubble sub off Japan captured the first video of a giant squid, a creature with a nightmarish tangle of tentacles. A three-person bubble tracked the creature to a half-mile below the surface.
…
Bubble development is now driven mainly by extremely wealthy people — typically owners of superyachts, which can cost $100 million or more. A bubble is perceived as a status symbol; costing $2 million to $5 million, it represents a relatively small part of a luxury investment.
ALSO ON TRAVELERS UNITED BLOG: FTC can stop hidden lodging fees. Why won't it?
Uber plans to start audio-recording rides in the U.S. for safety
Here is one more chink in our privacy protection. Uber will start recording audio during rides for safety. In Argentina, I can understand this. It is a hotbed of kidnapping, or it was when I visited about a decade ago, more or less. Having a recorder linking you with the headquarters would be reassuring. No real idea about why Uber is planning the same for the US. We are watching.
The feature, which is first to be piloted in some Latin American cities next month, allows users to opt in to activate an audio recording on any trip or all trips, according to internal communications viewed by The Washington Post and confirmed by Uber. In markets where it's available, users would probably be given a blanket warning that trips are subject to recording — and that the feature will be active in their market. Riders and drivers will not be able to listen back.

"When the trip ends, the user will be asked if everything is okay and be able to report a safety incident and submit the audio recording to Uber with a few taps," according to an email written by an Uber executive and obtained by The Post. "The encrypted audio file is sent to Uber's customer support agents, who will use it to better understand an incident and take the appropriate action."

The company plans to test it in the United States "soon," according to the email, but the timeline for rolling it out is still unclear and may be difficult. "Laws in the United States around consent to being recorded can vary from state to state, but we hope to be able to make this available nationally," the email said.
READ ALSO: How consumer advocates fight the hotel fee lobby
Expedia punishes resort fees in their hotel listings
Hopefully, resort fees will soon be a fee of the past. Already, Booking.com charges resort fees plus taxes and local fees in Europe. And, Expedia has just decided to rank hotels with resort fees lower on the listings. In effect, Expedia punishes resort fees That means that anyone who is just browsing hotels will have to browse several pages deep into the booking process to find these properties.
Expedia and its Hotels.com site are now displaying hotels that add resort fees lower in search results than those properties which do not. This is a win-win for Expedia and customers.

They want hotels to display full prices, because that makes it easier for them to take a commission on the full price.
At the same time, it means transparency; customers can compare prices of hotels up front without having to select a property and dig through details to learn whether or not the price displayed is the full price.

And this strategy also protects Expedia's business – so far, hotel sites have been reluctant to display full cost including resort fees because it makes them look like the more expensive place to book a given property. Sites displaying price without resort fees included look cheaper, even though they aren't.

Punishing hotels in their search order means hotels adding resort fees are less likely to be booked, though customers searching for hotels on other metasearch engines will still see Expedia's pricing as competitive with prices at other hotel sites.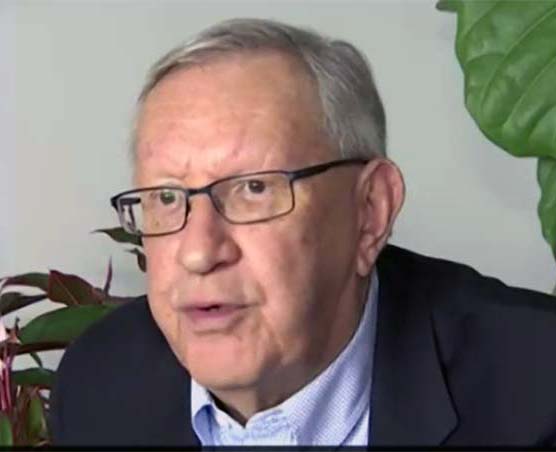 Charlie Leocha is the President of Travelers United. He has been working in Washington, DC, for the past 11 years with Congress, the Department of Transportation and industry stakeholders on travel issues. He was the first consumer representative to the Advisory Committee for Aviation Consumer Protections appointed by the Secretary of Transportation from 2012 through 2018.