---
Time to think about local parks for everyday adventure. Then we look at Ohio's Donut Trail. Finally, from the fun to the frustrating, we examine ways to get through TSA security checks quickly.
---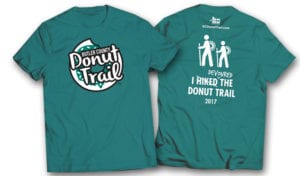 Visit your local parks during the summer. This article highlights Boston's parks.
I used to live in Boston and visited most of these parks. I even worked on getting the park built surrounding Logan Airport and lived near Belle Isle Marsh. Now that I am living in DC, I am surrounded with plenty of National Park Service parks as well as a fantastic series of trails and parks maintained by Farifax County. This story of park discovery came from a social media call for photos of local parks. Don't overlook local parks. They can make a walk in the park a mini vacation.
"The tragedy is, a lot of these parks are very visible, and nobody knows about them," said Ed Lyons, a Swampscott resident who visited 350 Boston area parks and green spaces in the past year along with his three children: Fiona, 7, Eddie, 4, and Darcy, 1, who joined the fun at 3 months old.
Lyons, a computer programmer and homeschooling dad, answered the city's request last May for members of the public to photograph a long list of area parks for its web pages, snapping more than 5,000 photos during his family's travels and submitting 855 to the city's "Show off our city" web page.
Ohio's Butler County Donut Trail
Where can you find the highest number of donut shops per capita in the Midwest? Why, Butler County, of course. The Butler County Donut Trail is made up of 10 mom-and-pop shops. The owners have more than 230 combined years of doughnut-making experience among them.  Now, only a year after its creation, thousands of tourists from around the world have taken the self-guided trail by the Butler County Visitors Bureau.
"Creating the trail was a fun way to highlight some off-the-beaten-path businesses," says Mark Hecquet, executive director of the Butler County Visitors Bureau.
Some of those area attractions include Jungle Jim's International Market, Pyramid Hill Sculpture Park, EnterTRAINment Junction and Topgolf. Butler County also is home to Miami University.
"It's definitely helped us get on the map," says Amanda Gilbert of Mimi's Donuts & Bakery in Hamilton. "A Corvette club from Columbus arrived and parked in our lot. We've had 70 people come in at one time."

How to Survive airport security
The New York Times has good advice for dealing with hassles and avoiding them at TSA checkpoints.
Monitor Wait Times
It's an inexact science, but there are a couple of ways at least to try to approximate how long the airport line will be. One is with the dedicated phone app (available for Android and iOS) by the Transportation Security Administration, which is also available for a web browser. Simply add the airport in question and you are able to see wait times as they are reported by fellow travelers.
'Trusted Traveler' Programs
This is the big one. By signing up for one of the Customs and Border Protection's "trusted traveler" programs, you will have access to faster screening lines and reduced wait times.
Accessorize
It may sound silly, but one of the main things that I do to get through a line quickly and not lose things is to have some kind of outerwear with pockets — zippable ones, if possible. There are any number of things that can get misplaced during a jaunt through airport security, including keys, wallet, phone, boarding pass and ID.
Stay Powered Up
If you printed out your boarding pass beforehand — because you definitely checked in online the night before, right? — this isn't as applicable, but many people, myself included, use their phones as boarding passes. That's all fine while you're sending emails and checking Instagram during a long security line, but 15 minutes becomes 30 minutes and whoops — suddenly your phone dies.
Traveling With Children
Generally, passengers can take liquids through in only 3.4-ounce quantities in a quart-size bag. There is an exception for infants and toddlers drinking formula, breast milk or juice or both, which may be taken through in "reasonable quantities" — just be sure to give the security agent a heads-up.
The 20-Minute Rule
I had a teacher once who, when I was late to class, would say to me, "In order to not be late, you must be early." I scoffed then, but the statement has stuck with me over the years. I now call it my 20-minute rule: Whenever you think you have to be at the airport, get there 20 minutes earlier.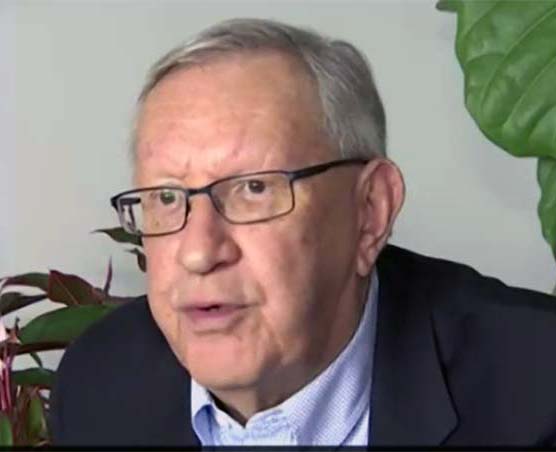 Charlie Leocha is the President of Travelers United. He has been working in Washington, DC, for the past 11 years with Congress, the Department of Transportation and industry stakeholders on travel issues. He was the first consumer representative to the Advisory Committee for Aviation Consumer Protections appointed by the Secretary of Transportation from 2012 through 2018.