Today we take a look at the world of truffles. These delicacies come from the forests and are hunted for with pigs. How they get to upscale restaurants is an adventure. Google maps has a new update that should help travelers. Airline credit card offers mean an easier route for the initial free flight. And we introduce Air Passenger Safety Radio.
There's a good chance the black truffle on your plate was purchased from the trunk of a car
A CNBC report outlines the fascinating path of truffles from the forests to your plate. Truffles are gathered by mom-and-pop farmers in truffle markets in France, Spain, Italy, and other countries. These delicacies need rain and mild weather. Plus, the market requires a special relationship between producers and buyers to ensure continued business.
During a "good harvest," more than a ton of truffles can be traded on a single Saturday morning, said Poron, though a normal harvest is estimated to be slightly more than half this amount.

Truffles vary by size, but to get an idea of the price, a golf-ball sized nugget weighs just one ounce but can easily retail for $60.

"In the past, most of the buying of truffles was done through brokers," said Poron. "These brokers would mostly meet the truffle farmers in markets like Richerenches."
…
Trading on the professional street takes place from parked cars and vans. Buyers open their trunks to indicate they are ready to buy, and sellers walk from car to car showing off their weekly harvest. Truffles are weighed and purchased directly at the car and placed in the buyers' trunks for safekeeping.
Google Maps is getting a big new update
Happy 15th birthday, Google Maps. It has been a good 15 years and this service has been getting better every year. Now it will get another upgrade. The service will add three new buttons — "Saved," Contribute" and "Updates."
Here's what the new buttons do:

Saved shows you the restaurants, bars, landmarks and other places you've bookmarked to see. It's useful if you're visiting a city and want to make a list of places to visit when you get there. You can just tap Saved when you land to see everything in one spot, including different lists for different places.

Contribute makes it faster to add reviews or post photos of the places you've been. If you post pictures of a meal at a restaurant, for example, other people will see those pictures when they visit and it might help them know what to order.

Updates is a quick way to see what's popular around you based on recommendations from "local experts" or information outlets like The Infatuation, Google said. So, if you land in Lisbon, for example, you'll see trending restaurants, recommendations on places to see and more, all based on information shared by other Google Maps users.
Airline credit card offers keep getting better
Airlines and credit card companies are in an escalating race to capture more and more flyers' names on their credit cards. Upfront mileage offers are being elevated and the amount of spend is being reduced to get the offers. Travelers can use cards that provide flights for points based on the amount of money one spends. Last year, I flew from DC to Venice using credit card miles and this year my trip to Spain in July is already paid for using credit card miles. I have no airline credit card.
Airlines and banks are offering these generous perks for a simple reason: The cards are exceptionally lucrative. For example, last April, when Delta and American Express extended their SkyMiles credit card partnership through 2029, Delta said it expected the exclusive agreement would boost partnership revenue to $7 billion by 2023, up from $3.4 billion in 2018.

More broadly, American, United, Delta, Southwest, Hawaiian and Alaska reported a combined $18.6 billion in frequent-flyer revenue in 2018, according to the annual CarTrawler Ancillary Revenue Yearbook produced by the consulting firm IdeaWorksCompany.

IdeaWorks president Jay Sorensen estimated that 90 percent of that revenue, or $16.7 billion, came from co-branded credit cards.
Air Passenger Safety Radio [Podcast]
Air Passenger Safety Radio focuses on all manner of aviation safety-related issues that touch on the global consumer transiting the U.S. aviation system.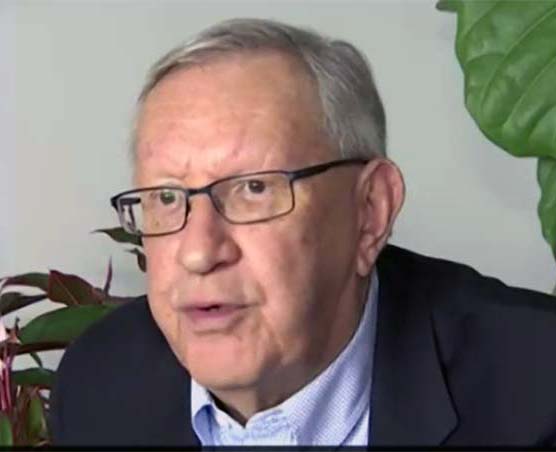 Charlie Leocha is the President of Travelers United. He has been working in Washington, DC, for the past 11 years with Congress, the Department of Transportation and industry stakeholders on travel issues. He was the first consumer representative to the Advisory Committee for Aviation Consumer Protections appointed by the Secretary of Transportation from 2012 through 2018.