Amtrak executives are lying about the railroad's profitability. Airports are demanding higher airport taxes from passengers while providing locals a free tax pass. Cartoon Network Hotel gets rave reviews from a 10-year-old kid.
Amtrak is lying: They are nowhere close to profitable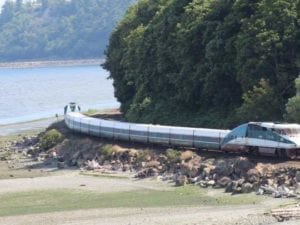 The CEO of Amtrak, Richard Anderson, claimed before Congress that the railroad has begun to turn a corner on running a profitable system across the USA. Unfortunately, Anderson has been cooking the books and his statements are false.
If you inflate Amtrak's revenue and you ignore costs you can make Amtrak look like a financially responsible operation.
Amtrak reports that it has a $33 billion maintenance backlog, which is also excluded from their numbers (and "doesn't count the backlog on parts of the Northeast Corridor used by but not owned by Amtrak"). Also excluded is the need to replace older rail cars – approaching or past their expected life – at a cost of $4 billion.
READ ALSO: Why do amateur holiday travelers make airports crazy?
Want to get people to fly less? Stop funding billion-dollar airport expansions
Travelers United has been battling the airports to keep airport taxes low. Well, we mean as low as they currently are. For every connecting flight in the USA (and 70 percent of flights are connecting) passengers pay airport taxes of $18. We also pay an additional $8.40 in segment fees, plus $11.20 for the 9/11 Security fee that supports TSA. On top of that, we pay a 7.5 percent excise tax based on the airfare for every flight.
We say, "Enough is enough."
Now airports want more of our money. They do not need it. How about having the regions pitch in for some of the funding? So far, only passengers pay for virtually all of the expenses of running and maintaining airports. Stop building more until they get regions to pitch in and help passengers.
ALSO ON TRAVELERS UNITED BLOG: You have rights when airlines make changes to booked flights
…airports are the problem, and U.S. cities need to stop prioritizing, funding, and building them.

A new report by the United Nations Environmental Program argues that if every piece of fossil-fuel infrastructure that's currently planned ends up being built, the planet would exceed the limit on global warming set by the Paris agreement within ten years.
…
Take LaGuardia Airport's new $8 billion concourse in New York City. It's being built explicitly for flights to nearby domestic destinations, including Boston and Washington D.C. In other words — places with existing rail connections, including one with brand-new, nonstop high-speed service. Just a few miles away, JFK airport is also starting a $13 billion overhaul that will add two more concourses.

In all, New York's Port Authority is allocating over $28 billion to expand airports that all serve the same region. Can you imagine the impact if that same figure had been poured into the regional rail system? Or a desperately needed rail tunnel under the Hudson River?
'It's like having cartoons all around you': A 10-year-old's review of the Cartoon Network Hotel
The new Cartoon Network Hotel gets rave reviews from kids. They all want to go. In this USA Today review, written for the most part by a 10-year-old kid, it gets as good a review as can be imagined. The world's first Cartoon Network hotel is in East Lampeter Township in central Pennsylvania four miles east of Lancaster. It is scheduled to open in January 2020.
These are the most important things people need to know about the new Cartoon Network Hotel, according to Dimitri:

1. There's a TV on every bunk bed. Imagine falling asleep every night with a TV right at your feet, watching Cartoon Network or any other channel you want. "It was cool. It's unique compared to other hotels, where there's usually just one TV in the room. This hotel has a TV for each kid on the bunk bed and another one for the grown-ups."

2. This is a hotel for kids. Other hotels, with their formal wallpaper and "grown-up lobbies," are geared toward adults. "You can bring your whole family here, but it's really to make kids happy. There's an arcade, two pools, a bunch of food and a gift shop with toys. Usually gift shops just have protein bars and stuff."

But because parents probably want to know about prices, they are $169 per night for a standard room with a queen bed and bunk beds or $359 per night for a suite. For more information on rooms or to book, go to cartoonnetworkhotel.com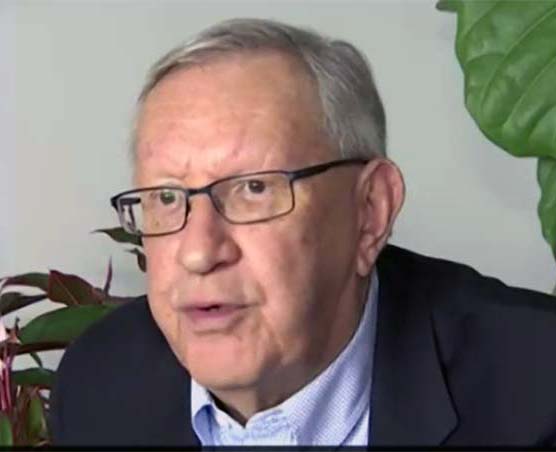 Charlie Leocha is the President of Travelers United. He has been working in Washington, DC, for the past 11 years with Congress, the Department of Transportation and industry stakeholders on travel issues. He was the first consumer representative to the Advisory Committee for Aviation Consumer Protections appointed by the Secretary of Transportation from 2012 through 2018.