---
In the winter travelers expect delays and cancellations. In the summer they are supposed to ease up. This summer there are more storms and a shortage of workers to keep the aviation system running.
---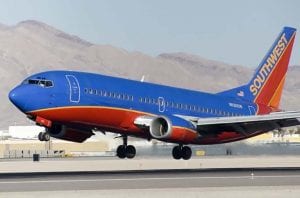 Many travel agents I know have long hated booking travel in winter. We've all got stories of clients getting stuck somewhere like Chicago or Denver, and having to scramble so they don't end up stranded for days. Increasingly, however, summer travel has become almost as bad, especially as many Americans return to the road after staying home for a year or longer. Today, travel professionals need summer travel tips to avoid heat issues that cause delays.
No, airports don't get snowed in during summer. But mid-afternoon thunderstorms have long been an issue, especially at many midwest airports. While I won't claim to be a weather expert, it also seems like there have already been far more storms than usual. Hurricane season is just getting started. And now, with flights both limited and full, there's just not a lot of give in the system.
Here are my summer travel tips for dealing with potential schedule chaos.
1. Avoid connections.
Even if it means giving up precious frequent flier miles, don't make any unnecessary connections during summer. This summer travel tip is important. Now, with greatly reduced flight schedules, fewer planes, and fewer workers on the job, many nonstop options still haven't returned. If they have they are once or twice a day in markets that formerly had a half-dozen or more options.
2. Consider morning flights if you must connect.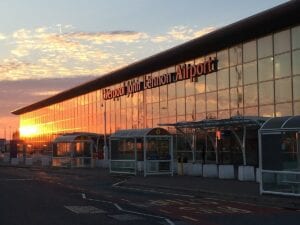 It's not just avoiding the afternoon thunderstorms, but delays do snowball during the day. And as heat increases during the day, you avoid it literally being too hot to fly. Over the years I've heard occasional stories of the tarmac at Arizona airports getting too soft for planes to safely taxi and takeoff. But now, with record-breaking temperatures across the country, the temperature is just too high for some planes to fly, period.
3. Carry-on luggage makes you more flexible. 
If you have to make a quick decision on changing flights, many airlines won't change your reservation if you checked luggage. Don't consider this only a summer travel tip. It works in the cold winter as well.
4. Consider larger planes. 
This week, a client in Las Vegas and I found out more than we wanted to know about the temperature issue, and how it affects smaller jets. Apparently, Bombardier CRJ  (regional jet) aircraft used on some shorter routes have a maximum operating temperature of 118 degrees, and Embraers are in the same range.  Larger Boeing planes can fly in weather up to 130 degrees.
In his case, his Alaska Skywest flight from Las Vegas to San Francisco was canceled because the incoming plane couldn't land in the heat. If a larger plane was scheduled this summer travel tip would have been worth an overnight stay and a missed day of vacation.
5. Choose an airline with more choices to your destination.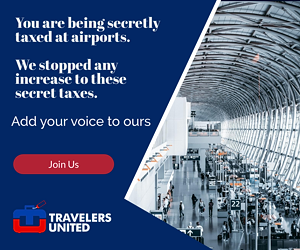 Another traveler I know found out the hard way in Minneapolis. That is a Delta fortress hub. When he learned that he had an American Airlines five-hour mechanical flight delay, it meant waiting all five hours. Whereas had he been on Delta, the flight could stil have been delayed, but there were other flight options he might have been able to switch onto. (Pro tip — an airline usually won't offer but travel agents know they can sometimes be talked into putting you on another carrier.)
I'd normally tell you to choose connecting airports. Normally, they have fewer weather delays. However, temperatures in Portland, Oregon, already reached 115 degrees this summer So, that option may require a well-functioning crystal ball.
Perhaps, the final tip this summer — pack a book and a sense of humor. Both may come in handy.

---
READ ALSO:
Vaccinations, wise destination choices, and masks mean safer pandemic travel
How do DOT and airlines abuse passengers?
---
Don't allow airline flight credits to expire. These funds are passenger money, not airline donations.
Janice Hough is a California-based travel agent a travel blogger and a part-time comedy writer. A frequent flier herself, she's been doing battle with airlines, hotels, and other travel companies for over three decades. Besides writing for Travelers United, Janice has a humor blog at Leftcoastsportsbabe.com (Warning, the political and sports humor therein does not represent the views of anyone but herself.)