---
There is something for everyone in St. Petersburg and St. Pete Beach 
---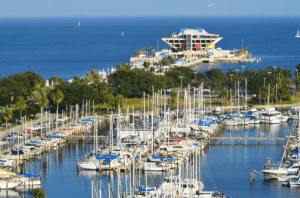 When I travel across the country, every so often I find cities that are filled with surprises. One of those cities recently was St. Petersburg, Florida. It is a city where I could live. The population is diverse in age. The weather is, well, Florida weather — hot and humid most of the time.
Its vibrant economy includes the University of South Florida, the John Hopkins Medical Center, some of America's top investment company headquarters, data analytics, TV production, more than a dozen museums, and it is surrounded by scores of the best beaches in America. Of course, surrounding this collection of economic magnets are plenty of restaurants, marinas, walks, and nature preserves to make life in this corner of America interesting.
Home of the first commercial airline flight
Since I have been involved in travel for years, I found that this city holds a unique place in US aviation history. In 1914 the first scheduled airline flight took off from St. Petersburg and landed in Tampa. When I heard that, I was convinced that my coming to visit St. Petersburg was no random act.
Here are some of my favorite things to do in St. Petersburg. These are by no means a complete list, but there will be some great museum ideas, local activities, and an unusual dining spot or two.
READ ALSO: 8 factors to help decide how early to get to the airport
This city can be considered one of the more important museum towns in the US. I count eight excellent museums in St. Petersburg. Here are my favorites.
I've always been a sucker for Dali. I've liked his art since my teenage years, visited his home in Spain, had a friend whose restaurant was called Dali (with permission from the master), and I own several of his prints. The fact that St. Petersburg ended up with the Dali Museum amazes me. This museum has the largest collection of Dali's works outside of the Dalí Theater-Museum in the artist's hometown of Figueres, Catalonia, Spain. For any lover of Dali or surrealism art, this museum qualifies as a real must-see destination.
The museum provides more than only Dali art. The restaurant, Cafe Gala, is a chance to be introduced to Spanish cuisine. It is far more than only beans and rice.
The James Museum of Western and Wildlife Art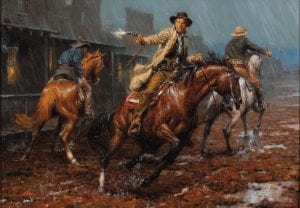 Whenever I "discover" a wonderful new museum, I am inspired. This wonderful museum, opened only about a year, is truly a vision of the Old West. From paintings and sculptures of Indians or Native Americans to those of Cowboys and ranchers, this museum is a gateway to the West that was and, in many ways, still is. To be honest, this museum would be perfectly situated beneath the St. Louis Arch as a cultural and artistic gateway to America's West.
The artworks take visitors through the West of the Indians to the coming of settlers. Then the paintings and sketches depict Cowboys at work on the difficult land. Groups of both Cowboys and Native Americans can be seen hunting buffalo. The panoramas of wonderous Western landscapes with mountains bathed in glowing sunset light are almost lifelike. Giant sculptures of Native Americans with details of their clothing and adornments provide a look at their culture that is rare. Finally, from a historic point of view, the paintings move into the modern era and show a new reality to the Western world.
The founders of this museum, Tom and Mary James of Raymond James Financial, see it not only as a place to provide a vision of the American West, but also as a way to allow wonderful Western artists to pursue their passions. The art was created, for the most part, by contemporary, living artists. The Western culture and the tribal traditions overwhelm visitors. All visitors will leave this museum with a greater appreciation of America's West.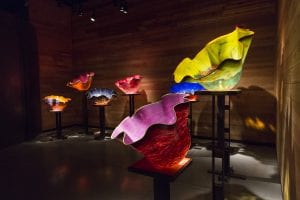 The Chihuly Collection at the Morean Arts Center
I discovered Chihuly glass decades ago in New Mexico at the Ruidoso's Spencer Center for Performing Arts. Here in St. Petersburg, visitors can see Chihuly's wonderous glass creations in a building constructed to hold them. Many of these works, such as the Ruby Red Icicle Chandelier, were fashioned by the artist to fill and fit the exact space where they are displayed. The amazing colors and glowing artwork make for a phenomenal experience.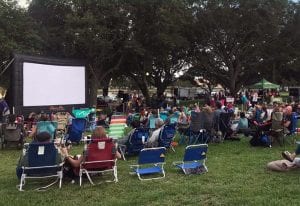 Film festivals and Movies in the Park
St. Petersburg's commitment to the arts ranges beyond only strolling through museums. Film Festivals with cutting edge cinema take place every year in the spring and during the autumn. Plus, there is a well-attended series called Movies in the Park. Residents come with their pets, beverages, and picnic baskets. Once there, they spread out on blankets and watch classic movies as neighbors. Plus, a series of local art galleries provide area artists with outlets for their work.
St. Pete Beach was just named best beach in America

St. Pete Beach (officially a different city than St. Petersburg) is everything that a beach town should be. There are small restaurants that haven't changed since the '60s. In Pass a Grile town you can find fishing outfitters, swimsuit stores with the latest styles and homemade fashions, plenty of seafood restaurants, beach bars, shiny new beach houses, and ramshackle beach huts. There are more than 3,000 vacation accommodations available to visitors. Plus, the laid-back attitude on the Gulf side of the peninsula is a world away from the progressive world of slick highrises in downtown St. Petersburg.
READ ALSO: Great travel memories — pressed between the pages of my mind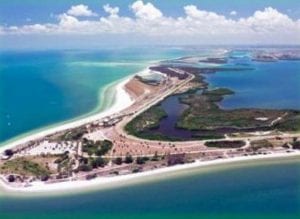 Fort Desoto State Park Beach is another world from St. Pete. It is as natural as St. Pete is crawling with beach bums. A swim out from the beach might bring a swimmer face to face with a dolphin rather than a cabin cruiser. And, forget about any restaurants and nightlife. This is a quiet, pure, semi-isolated nature space. Enjoy it.
Rent a canoe. Kayak or bike to explore the park's trails. Fish from a pier. Visit the historic fort. Lounge on the beach named one of the best beaches for families. The long stretches of undeveloped sandy beach, rare in the US, makes this a go-to location for films and commercial shots. Find out more.
The Hanger for a unique lunch location.
Finally, I have to mention The Hanger. This restaurant is operated in the old St. Petersburg Airport Terminal in Albert Whitted Airport. Today, this is an operating general aviation field with a smattering of military flight operations. This dining room right in the terminal, only steps away from downtown St. Petersburg, is a hoot. They are known for their burgers and breakfasts. There is jazz, blues and other live music on most evenings and a great happy hour.
Featured image by GPlantam, Wikimedia Commons.
James Museum image is painting by Andy Thomas, Shot of Vengeance, Courtesy James Museum of Western and Wildlife Art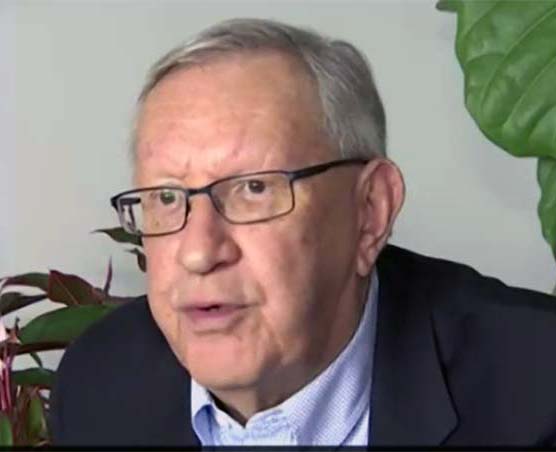 Charlie Leocha is the President of Travelers United. He has been working in Washington, DC, for the past 11 years with Congress, the Department of Transportation and industry stakeholders on travel issues. He was the first consumer representative to the Advisory Committee for Aviation Consumer Protections appointed by the Secretary of Transportation from 2012 through 2018.