---
Springtime in Europe is one of the best times to visit
---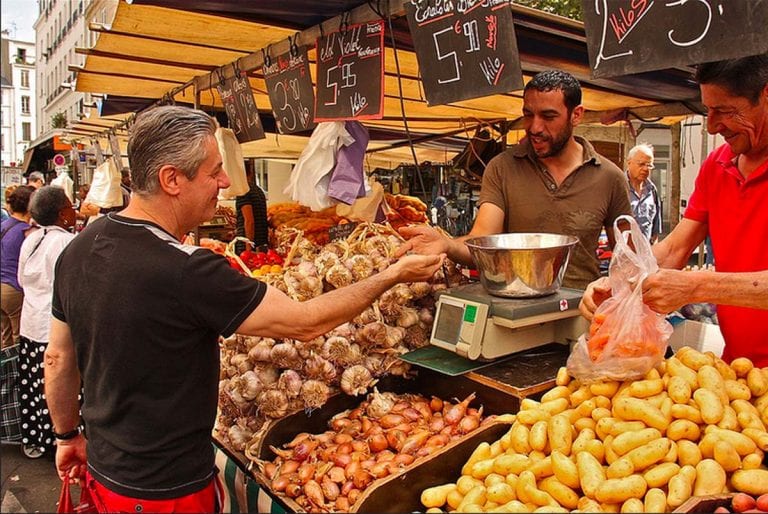 Spring is in the air. If you have a yen for traveling, this is one of the best times to go — especially if you're headed to springtime in Europe.
In the spring, the fields of France are ablaze with daisies and poppies. Holland is a riot of tulips and crocuses. Italy's hillsides are covered with the pastel blossoms of pears, cherries, and oranges. And alpine snows melt to reveal lush green pastures. The weather shifts from blustery to balmy. Housewives fill their window boxes with geraniums and petunias, and in the bustling outdoor markets vendors spread their wares in the sun again.
Spring also brings with it more space on planes and bargains in lodging and rental cars. Plus, the exchange rate is decent these days for spending once a traveler gets to Europe.
Here are five reasons why I visit Europe in spring.
1. Planes are less crowded.
Flying from the United States to Springtime Europe will cost about the same as it will in the summer, but chances of finding an empty seat next to you on your flight will be dramatically better than during the height of the summer. Though airlines have conspired to keep airfares high all year long through capacity discipline, they still have more empty seats in April and May than in June, July, and August.
2. Hotels and rental units discount their rates and usually have plenty of space.
Top hotels that command $200 to $300 and more a night during the summer will often have the same luxury rooms for between $100 and $150 in the spring. Small pensions in the mountains and countryside have space for impromptu overnight stays. You can even find rooms with a view of the riverside, mountain peaks, city parks or cathedrals. The exception is Easter Week in certain pilgrimage towns like Rome and Lourdes when hotel rates can spike 25 percent to 50 percent and more.
ALSO ON TRAVELERS UNITED: Learn how secure WiFi can make a whopping difference
3. Rental cars are easier to reserve at bargain prices during Springtime Europe.
Travelers on a journey of discovery across Europe by automobile will find their options much improved in spring. The weekly and long-term rental bargains, often seen in advertisements, are seldom available in summer, but they are often found in spring.
4. Museums are not as crowded during Springtime Europe.
Anyone who has waited patiently in a kilometer-long line in summer to visit the Vatican Museum in Rome (or the Louvre in Paris, or the Guggenheim in Bilbao) would not want to repeat the experience. But you will seldom wait in spring. Again, the exception is Easter Week, and you will also wait during school holidays. Shorter lines combined with museum passes make visiting as easy as walking in the door, often without any pause other than showing the pass.
The pleasure of less-crowded museums extends beyond the entrance. Tourists will also be able to enjoy Michelangelo's "Last Judgment," Botticelli's "Primavera," Bosch's "Garden of Earthly Delights," Rembrandt's "Night Watch" and Rodin's "The Thinker" without being jostled by fellow visitors. That said, travelers planning to visit museums that take reservations (such as the Uffizi and Accademia galleries in Florence or the Villa Borghese in Rome) are well advised to make reservations online before arrival to avoid lines that form whatever the season. A half-hour wait in spring may be better than a two-hour wait in summer, but no wait is better still.
READ ALSO: 10 lost luggage rules for maximum compensation
5. Springtime Europe is when Europeans are home.
This is perhaps the best reason to visit Europe in the spring. The streets, bars and restaurants are filled with, well, Europeans. The French enjoy their neighborhood bistros. The British pack traditional pubs for lunch. The Dutch linger over strong coffee. The Italians gesture over tiny espressos. The Spanish fill the evening streets for their paseo and tapas.
Springtime Europe means concert series are in full swing. Special art collections are on display at museums, in local castles and in sections of palaces usually closed during the summer months. And everywhere, the tables beside you will likely be filled with local people enjoying a regional specialty and wine from a nearby vineyard.
This is the time of year that residents cherish, when they have time and space to enjoy their own cities and towns without a crush of tourists. This is the time that seasoned travelers want to enjoy Springtime Europe.
Featured photo by Ming Jun Tan on Unsplash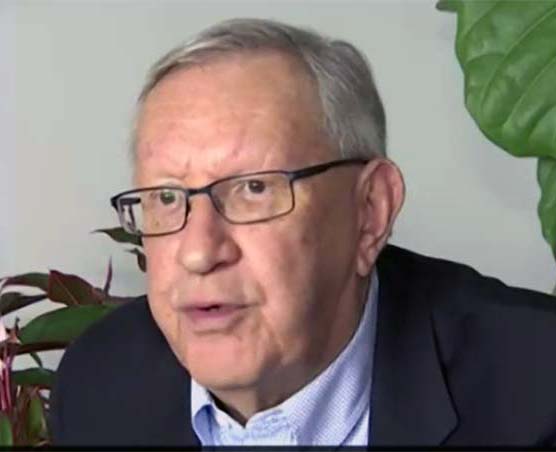 Charlie Leocha is the President of Travelers United. He has been working in Washington, DC, for the past 11 years with Congress, the Department of Transportation and industry stakeholders on travel issues. He was the first consumer representative to the Advisory Committee for Aviation Consumer Protections appointed by the Secretary of Transportation from 2012 through 2018.