---
Splendor of Longwood Gardens and nearby Pennsylvania
---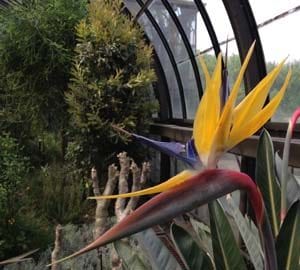 Spring was fading. This year's tulips are all but gone but the roses are gaining their glory. I journeyed to Longwood Gardens, just over the Maryland border in southern Pennsylvania. I heard about these gardens with a reverence reserved for Versailles in France or Tivoli Gardens, outside of Rome. Longwood Gardens live up to their hype.
Created by Pierre S. du Pont, these gardens are a testament to American mega-wealth at the turn of the 20th century. With a love of gardening and expectations of what can be shaped by international travel to some of the world's greatest gardens and the advent of new fountain technology, DuPont began his transformation of a farm with a collection of historic trees he deemed important enough to be saved that he purchased in 1906.
Today's Longwood Gardens spread across 1,077 acres that are broken into distinct types of gardens and an amazing four-acre conservatory with fantastic plants and trees under glass.
The Longwood Conservatory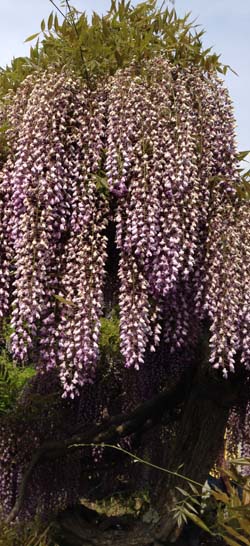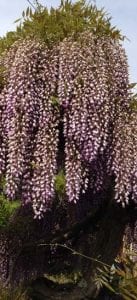 The four-and-a-half-acre conservatory is majestic and rivals any gardens in the world in terms of splendor and variety. These soaring glasshouses are evidence of DuPont's dramatic wealth, somewhere in the range of French kings and Vatican Popes. Under glass, deserts bloom, waterlilies spread, ferns abound, orchids bloom, roses propagate, perfect fruit grows, palms stand tall, bonsai thrive, and a massive organ and piano provide classic music for the classic gardens.
The outdoor gardens seem to go on forever.
Depending on the season, tulips, irises, foxgloves, roses, wisteria, azaleas, camellia, chrysanthemums, lilacs, magnolia, columbine, asters, zinnias line the pathways and formal gardens. The meadows are manicured and filled with colorful wildflowers.
Beyond trees, meadows and flowers, Longwood Gardens is a celebration of fountains and pools. DuPont's fascination with hydraulics led him to create intricate networks of fountains and waterspouts that danced amidst the floral splendor of Longwood.
Festival of Fountains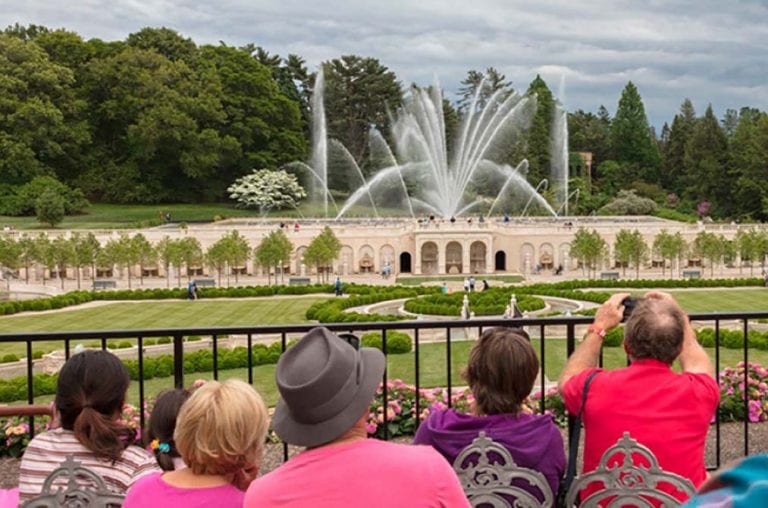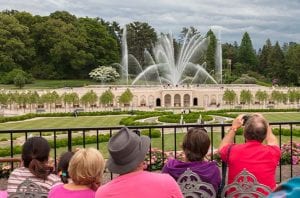 The Festival of Fountains is commemorating the renovation of  the fountains in the gardens. Today, the Main Fountain Garden is at the cutting edge of both design and engineering, just as it was when Pierre S. du Pont unveiled the Main Fountain Garden on the grounds of what was then his personal estate in 1931. DuPont himself designed the five-acre Fountain Garden, incorporating both French and Italian elements.
These fountains dance to state-of-the-art water choreography, which includes jets that project water 175 feet in the air — 45 feet higher than ever before; the jets also allow for more precise control of the water movement to create unique undulating, flexing, and spinning effects.
If you go:
Location: 1001 Longwood Road, Kennett Square, PA 19348, just off of Route 1.
Hours: Gardens are open from 9 a.m. to 6 p.m.
Website: http://longwoodgardens.org/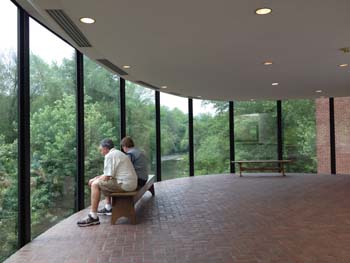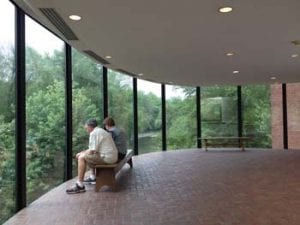 Brandywine River Museum of Art
Nearby Longwood is the Brandywine River Museum of Art. Home of the Wyeth family of artists, the museum features galleries dedicated to the work of N.C., Andrew and Jamie Wyeth. The museum also has changing exhibitions
The main collection includes works by Howard Pyle, his students, and other distinguished American artists such as Jasper Cropsey, William Trost Richards, Maxfield Parrish, Harvey Dunn and Jessie Willcox Smith.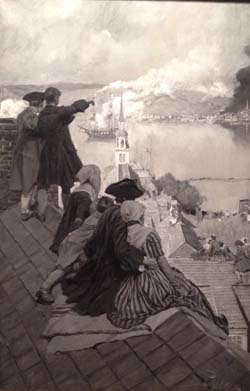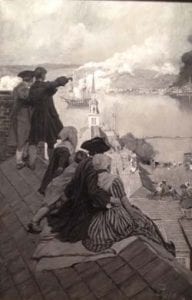 Hours: Daily, 9:30 a.m.-4:30 p.m. (Closed Christmas Day)
Admission: $18 adults; $15 seniors (65+); $6 students with ID and children ages 6-18; Free for children ages five and under and members of the Brandywine Conservancy & Museum.
As well as the museum, there are tours of the Andrew Wyeth Studio, the N.C. Wyeth House and Studio, and the Kuerner Farm. Tickets for those studio and house tours are sold separately.
Overnights: A friend and I ended up spending the night during our visit in the town of West Chester. This small city has a burgeoning restaurant scene and everything from farm-to-table dining to the basic old-world diners. Our delightful breakfast was at Roots Cafe, 133 E Gay St, West Chester. A walk along Gay Street revealed an emerging turn-of-the-century town that is reclaiming its historic center.
Featured photo by Daniel Traub, courtesy Longwood Gardens.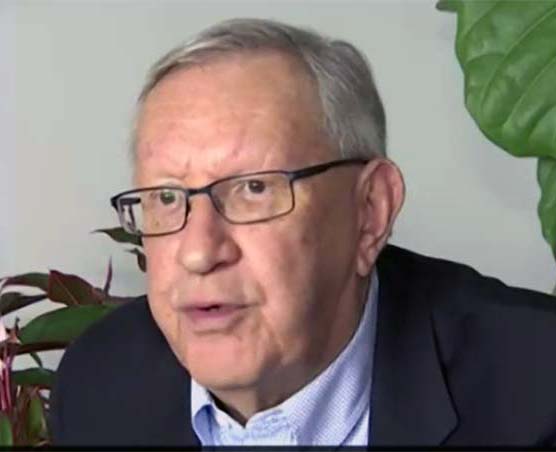 Charlie Leocha is the President of Travelers United. He has been working in Washington, DC, for the past 14 years with Congress, the Department of Transportation, and industry stakeholders on travel issues. He was the first consumer representative to the Advisory Committee for Aviation Consumer Protections appointed by the Secretary of Transportation from 2012 through 2018.