---
Southwest flights drive airfares down and passengers up.
---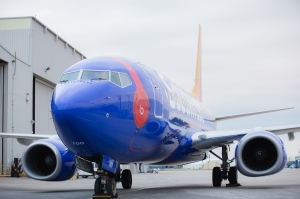 The Southwest Effect is back in the news. The Southwest Effect is a phenomenon where airports that are a major hub for Southwest Airlines end up having cheaper fares on average. A recent study showed that the only commonality between the 50 least expensive airports in the US was the presence of Southwest Airlines.
The cheapest airports for flights in the US were:
Oakland International Airport in California with an average fare (including taxes) of $161.37
Chicago MIdway with an average fare (including taxes) of $172.52
Ft. Lauderdale International Airport, ($173.00)
Las Vegas' McCarran International Airport ($174.34)
Orlando International Airport ($175.76)
San Jose (California) International Airport ($177.63)
Dallas Love Field ($177.85)
Denver International Airport ($180.78)
Baltimore Washington International Airport ($186.21)

Tampa International Airport ($187.37)
O'Hare, by contrast, averages at $204.54, and the most expensive—Honolulu—averages at $290.15.
All 50 of the most affordable airports have a significant Southwest presence.
There's one common thread with the cheapest airports: the Southwest Effect. Each airport is a hub for Southwest Airlines, which appears to drive down the average cost of airfare at whatever airport hosts the airline. It makes sense—Southwest flies for cheaper and doesn't charge bag fees or rebooking or cancellation penalties.
Another interesting finding from the report? United Airlines appears to be driving average costs up. Four of the top 10 most expensive airports are major United hubs: San Francisco, Newark, Houston, and Washington Dulles.
Prices go down and passengers go up.
The other interesting factor in the Southwest Effect is that not only do the airfares go down, but the numbers of passengers at these airports have soared at the same time.
Here are some illustrations of the new passengers generated by the Southwest Effect that Travelers United has used during the consolidations hearings of American Airlines and US Airways, the slot swap between Delta and USAir at Reagan National Airport in  DC and LaGuardia Airport in NY. These charts show the Southwest Effect at Minneapolis/St.Paul (MSP) when Southwest began service — airfares down dramatically, passengers up significantly, and lower airfares and more passengers on connections flights.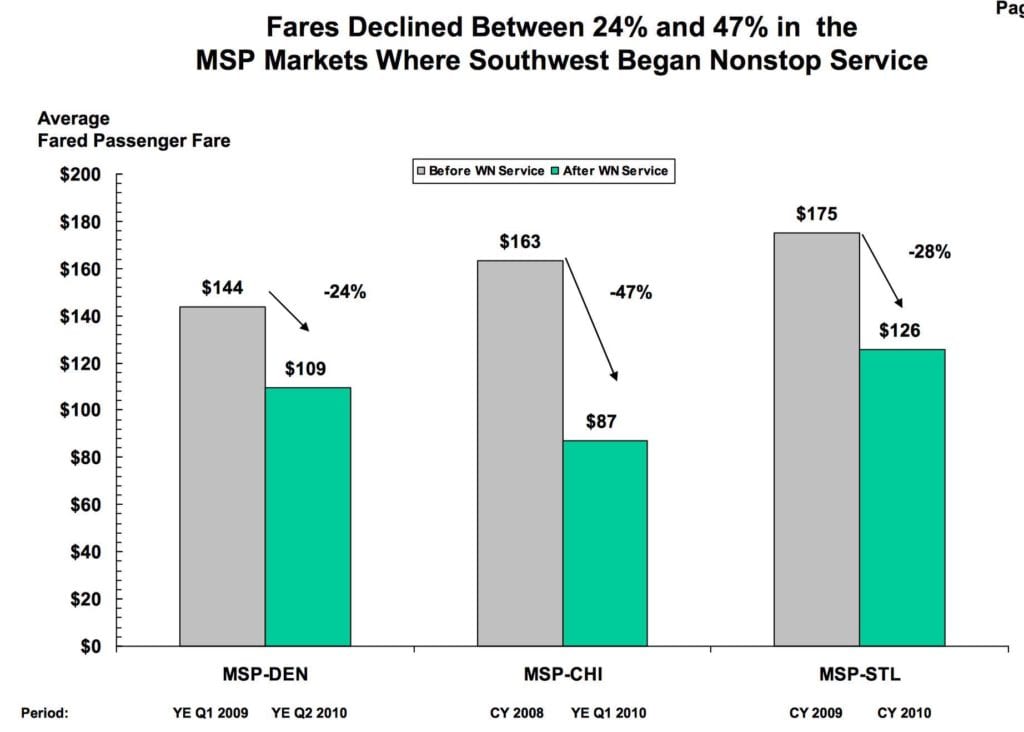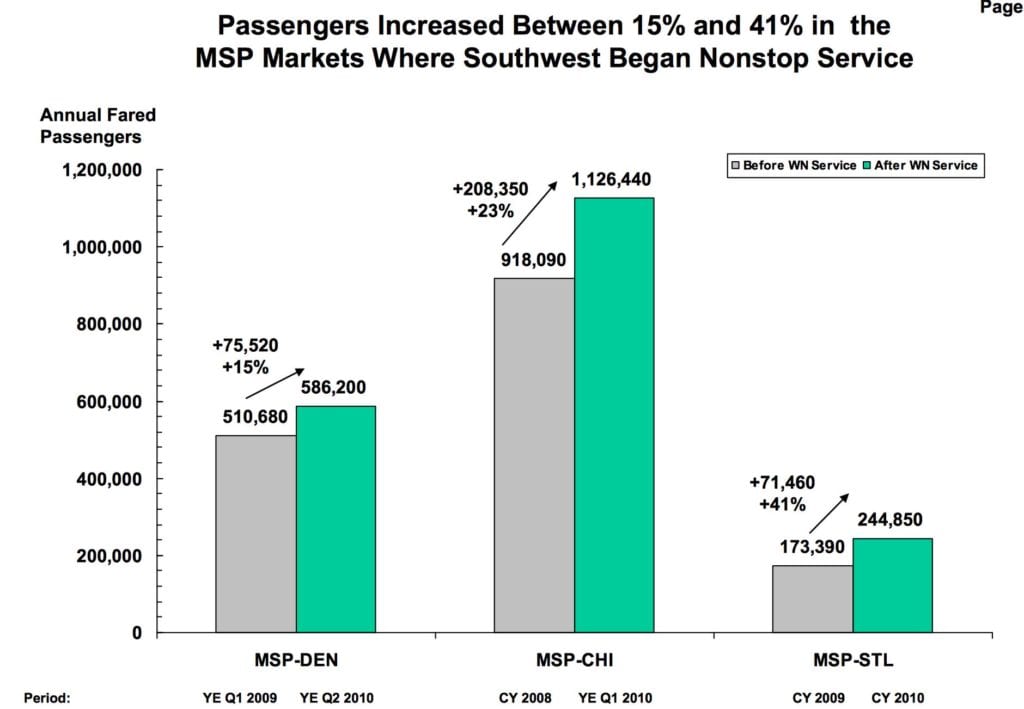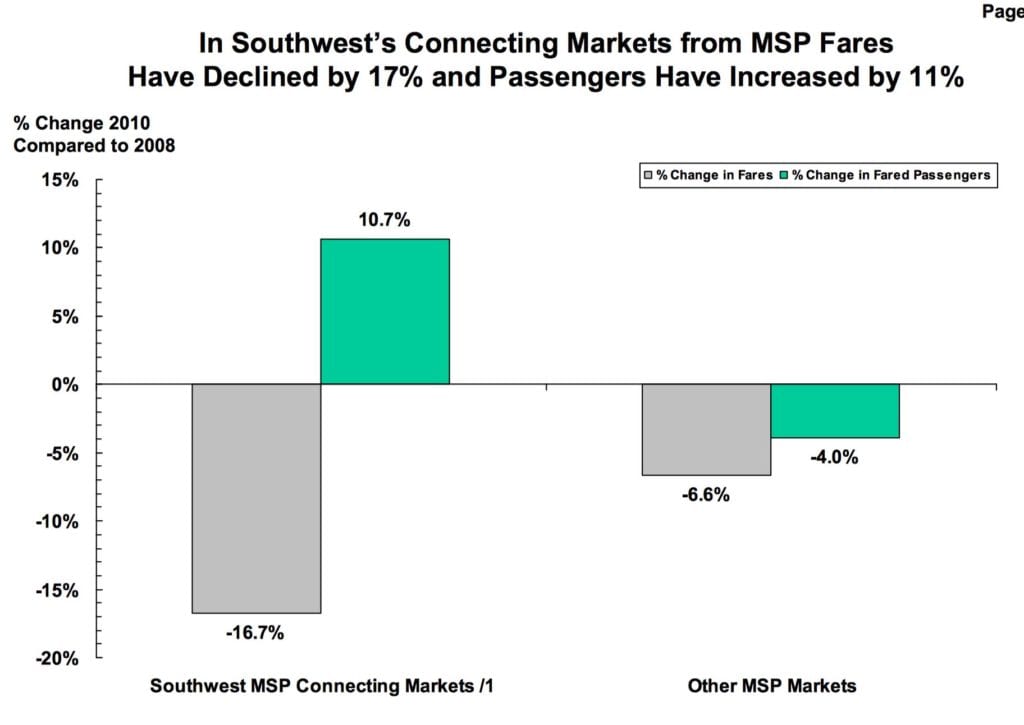 These charts and the Southwest Effect on airfares and numbers of passengers show the benefit of true competition in the aviation marketplace. Travelers need more, not less.