Today we consider social distancing vacations. How about finding takeout on the road or staying in a spectacular tree house far from civilization. Social distancing vacations can be exotic. The airlines may be considering ending the hated change fees for a time. Watch to see if and when they change to last a long time. And, finally, a luxury hotel operator has some tips to take advantage of new hotel features.
Looking for social distancing vacations? Try these apps
The New York Times reported that there are several social distancing apps that help with finding vacations. The article describes the apps as tools that will help you "travel from here to there, they'll help you get off the beaten paths in national parks, learn about road and trail closures, discover nearby preserves and beaches, find scenic rest stops, satisfy cravings for takeaway food and keep you up-to-date on the latest travel and health information."
Roadtrippers is especially handy because you can filter for the types of places you want to see, outdoor activities and destinations. Tap an attraction for more information and photos, and select "add to trip" to include in your itinerary, which you can save and export to a PDF if you like. The app also has inspirational travel guides, like "Classic USA Road Trips."

On the Allset app you'll find restaurants and coffee shops with banners that say "no-contact pickup" (meaning that they have a dedicated contactless pickup area inside) and "curbside pickup" (your order will be brought to your car), enabling you to swing by for burgers, Indian, even a glass of sangria (to be enjoyed once you've exited the car, of course). Cost: Free.
And there are more wonderful new social distancing apps and tips about what old apps can offer that is new for social distancing vacations.
How the pandemic may change airlines' much-hated $200 rebooking fees
CNN notes that airlines have done away with the $200 domestic change fees that they used to charge. However, these fees have only been eliminated for tickets purchased at a certain time and are only good for specific timeframes. However, the expectation is that airlines may decide to eliminate the change fees for longer periods of time.
US carriers made more than $3 billion from change fees in 2019 alone, according to the Bureau of Transportation Statistics. That equated to roughly 2 percent of major carriers' overall revenue. …

Passengers shouldn't expect those

much-hated fees

to disappear forever, several analysts told CNN Business. But it's possible the pandemic will significantly delay their return and, perhaps, even push airlines to adopt more consumer-friendly fee policies, the analysts said. Helane Becker, a managing director and research analyst at

Cowen

, predicts change fees won't come back for many months, perhaps even years.

The number of travelers screened at US airports is still

down more than 70%

compared with a year ago, according to TSA

data

. Becker said she doesn't think traffic will return to pre-Covid levels for three to five years. Airlines will need to do everything they can to attract customers before then. That includes taking change fees off the table, Becker added.

"They have no choice right now, because people aren't booking," Becker said.
Mr. & Mrs. Smith founder reveals what to expect as hotels reopen — why social distancing vacations are a hot new idea
In Forbes online, we learn what hotel owners expect as their lodgings begin to open again. James Hohan, the British entrepreneur, co-founded the renowned hotel collection and travel club Mr & Mrs Smith with his wife Tamara. He has a vision that goes far beyond luxury. This interview reveals his social distancing vacation plans as his hotels begin to reopen.
For travelers, Lohan advises picking a hotel you can trust or that's been recommended.

If you want to avoid public transport, he says staycations are always a good option, adding that we have "amazing hotels and some staggeringly beautiful places" in the UK.

City hotels may also be worth a look if you want a deal or to hit up museums and special restaurants without the usual crowds.

He also suggests traveling in shoulder seasons and taking fewer, but longer trips.

Whether or not the new hotel arrangements will stay in place in a post-Covid world, Lohan isn't sure.

He only knows that savvy businesses will be using the time to try to improve and streamline, and for some, that could mean permanent, but positive change.
---
READ ALSO ON TRAVELERS UNITED BLOG:
FTC can stop hidden lodging fees. Why won't it?
Hotel safety is still primarily on the shoulders of guests
---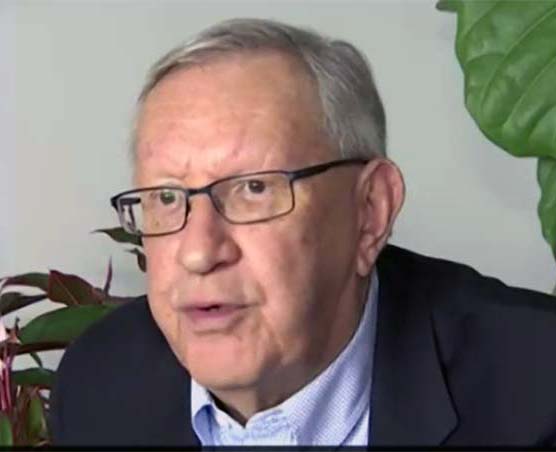 Charlie Leocha is the President of Travelers United. He has been working in Washington, DC, for the past 11 years with Congress, the Department of Transportation and industry stakeholders on travel issues. He was the first consumer representative to the Advisory Committee for Aviation Consumer Protections appointed by the Secretary of Transportation from 2012 through 2018.