---
Competition creates small airport ticket pricing wildness.
---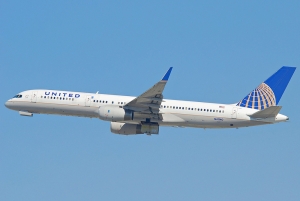 Anyone who only flies between large airports can stop reading this post now. But, small airport ticket pricing chaos seems to make no sense, until one looks behind the competition curtain. Airline passengers who try to take a short trip to a small city by air, or who live in a city with a small airport, has probably run into what appears to be serious craziness when it comes to small airport ticket pricing.
Take San Francisco to Santa Barbara, for example. These cities are about a five-hour drive apart at most. A client asked about a trip in October, and the lowest roundtrip fare without a weekend stay is currently almost $600.00.
San Francisco Airport to Sacramento, where a drive can take anywhere from two to about five hours, is almost $400.00.
In both cases, United has the only flights.
Another client who lives in Sacramento asked me to price a trip to Japan flying from Sacramento Airport, where on United Airlines travelers have to connect in San Francisco. The fare was about $5,600 in business class.  He didn't really want to make the drive in each direction to/from San Francisco but asked how much it saved, as he MIGHT consider it. As it turned out, the San Francisco to Japan fare was over $2000 MORE than purchasing the Sacramento-San Francisco-Japan ticket and making the connection.
Connections are the key to lower small airport pricing
In this case, United has the only nonstop flights both from San Francisco to Osaka and returning from Tokyo.  But a traveler in Sacramento heading to those cities has the options of connecting via San Francisco or going on American via Los Angeles, or on Hawaiian Airlines via Honolulu.  So, United Airlines' small airport ticket pricing where there is competition is far less than the city pairs where there is no competition.
Had a traveler booked the nonstops from San Francisco in the first place, and then added a roundtrip from San Francisco, they would have paid the higher fare plus the cost for the separate San Francisco-Sacramento ticket.
This isn't an isolated occurrence. Small airport ticket pricing like this exist all over, especially in the US. Airlines know that if someone really has to fly a relatively short distance, and there is no competition, they can charge whatever they want. Most really cost-sensitive travelers will just drive.
Airlines also know if they have a monopoly on a nonstop route, travelers will pay a premium. On the other hand, while many small airports may have only one choice to a given market, most of them are serviced by at least a few airlines with lower prices via different routing to major domestic and international airports.
For another example, there's Medford, Oregon, airport, serving Medford, Bend, and Ashland in Oregon. Fares to San Francisco on United Airlines and to Salt Lake City on Delta are routinely MORE than taking either of those airlines all the way from Medford to Washington, D.C.
Small airport ticket pricing craziness changes regularly.
When Delta had a bigger hub at Cincinnati, fares were high to most of the US. Now, with Delta having canceled many flights, the airport has few nonstop options but lower fares. Santa Barbara, on the other hand, used to have nonstop options from San Jose, California, which kept United's prices lower. The moral of the story, however, is that just because you have seen sky-high small airport ticket pricing, don't assume it's not worth checking in the future. Competition can change these monopoly prices in a heartbeat.
Remember, the only consistency on airline fares is their inconsistency. The other consistency is that competition rules. Where there are alternatives, the airlines must compete.