---
Singapore's cruise safety model restarted the cruise industry there with cruises to nowhere. Can it be successful worldwide?
---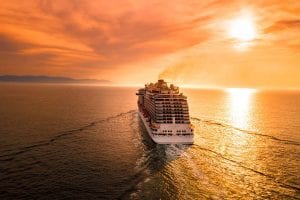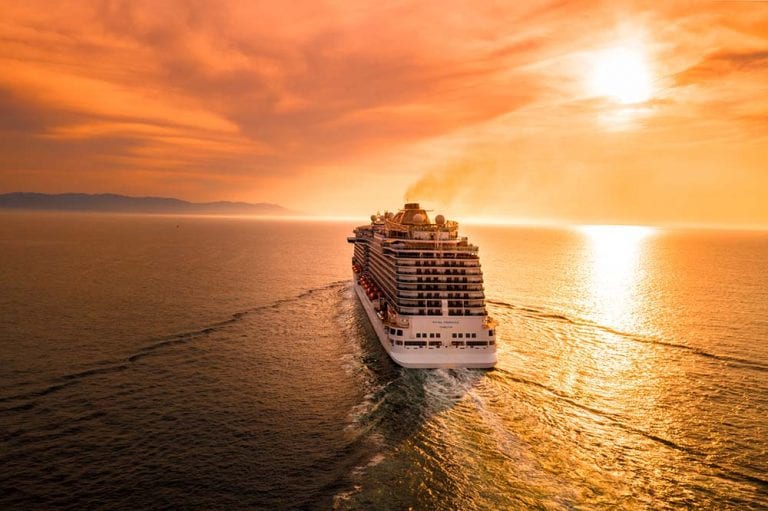 In March, after too many cruise ships reported multiple cases and deaths from COVID, the cruise industry shut down worldwide. New cruise safety models began to take shape. They included Singapore's cruise safety model.
Beginning in mid-summer, a number of European cruise lines began limited operations, including river cruises. It didn't go well. Hurtigruten, MSC, Costa, and others had passengers come down with COVID-19. In the Caribbean, the SeaDream had a COVID-19 outbreak on their first cruise attempt there since the shutdown in March.
Across the globe, more than 67 million people have contracted COVID-19. The virus has killed more than 1.5 million. Daily new COVID infections and deaths are at an all-time high, propelled in part by the state of the pandemic in the US.
Singapore's cruise safety is vastly different than the models in Europe and the Caribbean.
The Singapore Tourism Board announced in October that they were going to allow cruising to return to Singapore, but under totally different rules and protocols than those in Europe and the Caribbean. Cruises from Singapore were limited to Singapore residents and the cruises were to nowhere. They would start and end in Singapore with no ports in between. Two ships obtained permission for these highly regulated cruises: Genting's World Dream and Royal Caribbean Cruise Lines' Quantum of the Seas.
The question that must be asked is, if these cruises prove to be safe during the COVID-19 pandemic, does that mean that other nations can rely on the same protocols and requirements of Singapore cruises as a model for safe cruising during the pandemic across the globe?
---
READ ALSO:
Why cruise line safety by testing alone is impossible
Can passengers have cruise line safety during the pandemic?
---
Singapore's cruise safety approval to resume sailing required cruise ships to meet a long list of requirements.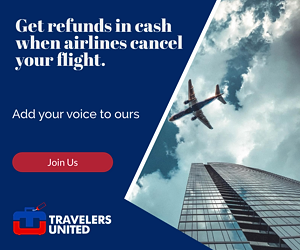 To obtain a CruiseSafe certification from Singapore, the cruise ships have to adhere to an extensive set of requirements, including:
1. Cruises must all be cruises to nowhere. They start and end in Singapore. There are no stops or sightseeing in between embarkation and disembarkation.
2. To enable social distancing, passenger capacity on the ships is set to no more than 50 percent.
3. Masks, social distancing, and COVID-19 testing prior to boarding are all required. Face masks are required inside the ship and in many outdoor areas. Only specific activities are excluded. The crew must wear face masks and gloves throughout the ship.
4. The ships must have high-value air ventilation. RCCL's Quantum of the Seas was outfitted with MERV 13-rated air filtration. The system is designed to constantly bring in outside air while exhausting inside air.
5. The ships must have an approved, detailed emergency response plan. Extensive on-board medical facilities capable of handling COVID-19 patients are necessary.
6. The ships must focus sharply on sanitation and cleaning.
7. Food venues must be redesigned to prevent COVID-19 transmission. Capacity must be set to no more than 50 percent. Self-service buffets have been eliminated.
Of course, those precautions don't mean much if COVID comes aboard the ship at embarkation. That's really the crux of the cruise COVID pandemic problem, even on cruises to nowhere.
Even on the fifth day of COVID-19 infection, PCR testing — the "gold standard" — is unreliable
Polymerase chain reaction (PCR) COVID-19 testing is the "gold standard." Yet it's not at all perfect. In a study of false negative rates of PCR testing, it was estimated that during the first four days of infection prior to symptoms, typically occurring on the fifth day, the probability of getting a false negative test result was lowest, at 67 percent, on the fourth day. On the fifth day, the mean rate of false negatives was 38 percent, still too unreliable to tell if a passenger is or is not infected. So, if a recently infected passenger arrives at their ship just prior to sailing, it's highly unlikely that the cruise line's tests will reveal it, but once on board they would likely infect other passengers with whom they come into close contact, with newly infected passengers infecting others.
Singapore currently has the pandemic under control. Since the beginning of October, the Republic of 5.6 million people has had fewer than 20 cases in any single day. Therefore, it's highly unlikely that a Singapore resident will come on board with the disease, making it likely, with or without the safety measures required by Singapore, that no one on board will be infected with COVID-19.
Because Singapore already has the pandemic under control, it's impossible to know if their cruise ship protocols and requirements will work in other countries while the COVID pandemic rages
Considering the above data, I think it's clear that it's impossible to know if other nations can follow these rules. Can they utilize Singapore's strict COVID-19 protocols and requirements for cruises for their countries while the pandemic rages on within their borders? Can the cruise industry restart in their waters?
For example, since the beginning of October, the US has been experiencing a mean of more than 100,000 new cases per day and on several days. The US has had more than 200,000 cases in a day. At that rate, the odds are that passengers infected with COVID would board cruises out of the US and spread the disease. We've already seen that happen in Europe and the Caribbean.
It's clear to me that if the world wants to restart the cruise industry, the nations of the planet will first have to get the pandemic under control. From European and Caribbean cruise examples we know that with testing alone, cruise lines can't prevent the pandemic from boarding their ships. Once COVID is on board, passengers will get sick and likely spread the disease to other passengers.
After many years working in corporate America as a chemical engineer, executive and eventually CFO of a multinational manufacturer, Ned founded a tech consulting company and later restarted NSL Photography, his photography business. Before entering the corporate world, Ned worked as a Public Health Engineer for the Philadelphia Department of Public Health. As a well known corporate, travel and wildlife photographer, Ned travels the world writing about travel and photography, as well as running photography workshops, seminars and photowalks. Visit Ned's Photography Blog and Galleries.