---
What happens when paid seat assignments are ignored?
---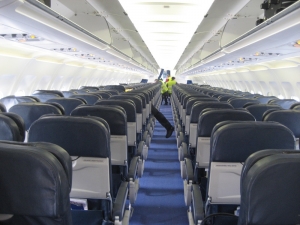 The flying public has been complaining about extra fees since 2008, when American Airlines (AA) began charging for checked bags. Today the world of extra fees seems endless. One of the most hated fees is the seat reservation fee. Here is a story about a seat reservation fee gone bad from a traveler steeped in the ways of airlines. Even he is amazed at the total lack of accountability for contracts when his seat assignments are ignored and the all-but-non-existant customer service.
---
Here is the story in the passenger's own prose. It has been shared with the Department of Transportation (DOT) with no satisfactory customer-friendly solution in sight.
On November 20, 2016, my wife booked herself, her daughter and me on flights from Washington, DC, to Tampa the next morning. Since we were denied the opportunity to get free seat assignments on the return, my wife paid a premium of $24 per seat so we could sit together in Row 15. She received an email confirmation of the purchase and the seat assignments.
Today, we received the usual notice to check in and saw that we no longer had the seats on the return flight. Instead, we were offered the opportunity to buy two of the seats we had already paid for but at a $10 higher price. The middle seat was gone. But we can buy the middle seat in Row 14, an Exit Row, for $61. Or we could wait until we get to the airport and take our chances. All of the other seats on the seat map are shown as X'd, meaning they are "unavailable."
American's explanation was that there was a "reconfiguration of inventory." This action occurred on January 4, roughly six weeks ago. No notice from American, which is sitting on our money with no intention of returning it until, they said, it was noticed that we didn't sit in the seats we paid for, at which point they would "automatically refund" the money paid for the seats.
We were further told that it is "no longer possible" to move the person occupying the middle seat that we had paid for. The other two seats in Row 15 are still available for purchase at the $10 higher price.
This bait and switch scheme is another example of what happens when there is no real competition among the airlines. And, of course, there is no practical remedy because the airlines are immune from suit under state laws governing fraud. We could, perhaps, make out a case of breach of contract, but I suspect there is buried somewhere in AA's terms and conditions a statement that says its promises to provide special seats in return for additional charges are not binding.
The bottom line from American – come to the airport and bring the situation to the attention of the gate agent who will "do her best" to get our party seated together, somewhere on the airplane — precisely what we intended to avoid happening by paying extra for assigned seats.
I will be lodging this as a complaint with the Department of Transportation, but it is largely helpless to compel airlines to live up to their promises regarding purchased seat assignments.
The next episode of this AA seat-reservation saga gone bad took place at the airport per AA's instructions.
To bring closure to this sordid episode in airline hubris, we tried multiple times at Washington National and again at Tampa to get someone from American to address the problem it had created. The responses were to keep pushing us off to a later step in the process where, we were told, the now empty Row 13 would be available for assignment to us at the airport. Needless to say, that did not happen. The last person I spoke with in Tampa did not even bother to read the boarding passes and kept insisting that I was someone named Hammond, then said she was only working the Dallas flight and we should await the arrival of another gate agent. That's when we gave up.
We traveled in separate rows; not the end of the world, being adults and all. But as a matter of principle, this is a classic case of corporate irresponsibility toward customers. At no time was a notation made in the record to do anything to resolve the problem American unilaterally created by breaching our seat purchase contract.
The last message from American to my wife, who made the initial seat arrangements, reads in relevant part:
"A systemwide reservations system migration which went into effect after you made your seat reservation but before your departure date created a problem with your reserved seats. While it may seem like a small matter, changes can play havoc with seat assignments. In such cases, several passengers may have to be reaccommodated in a limited amount of space, reducing our ability to satisfy everyone's first choice of seat location. Moreover, during the small window of time in between the modification to our schedule and the reassignment of reserved seats, it is possible for another customer to request and receive a seat previously held by someone else." [Emphasis added]
Reading that, you would think some independent force brought all this about without American being aware it was coming and helpless to do anything to mitigate its effects. At no point is there an explanation of why our seats had to be reassigned. There was no evidence of an aircraft change or seating configuration change on the plane. This seems like just so much corporate double-speak, the sound of "you're dismissed."
And the final kicker: "While reserved seats aren't guaranteed, the next time you fly with us and settle into your seat, we'll do our best to provide you with the one you reserved."  We understood that seat assignments aren't guaranteed when they are made without charge, but foolish me, after so many years in the industry, I actually thought there was still some semblance of bilateral contractual responsibility involved when I paid for something and the other side signified acceptance. Be aware.
Lessons to be learned from this tale of having seat reservations ignored: The airline seat reservation contracts are one way — passengers pay and they may get a seat reservation.
This saga was originally published on Shining Sea Blog.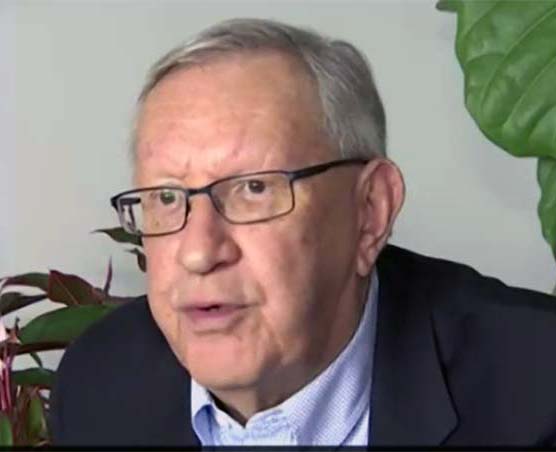 Charlie Leocha is the President of Travelers United. He has been working in Washington, DC, for the past 11 years with Congress, the Department of Transportation and industry stakeholders on travel issues. He was the first consumer representative to the Advisory Committee for Aviation Consumer Protections appointed by the Secretary of Transportation from 2012 through 2018.