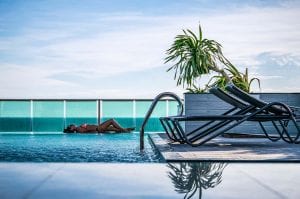 Today we ponder how resort fees actually provide real value, especially when you don't want or use the amenities. Next, we read about new tunnels beneath the Baths of Caracalla in Rome. And, finally, we get some tips from NYTs journalists who travel with kids. Some may be useful to others in the same situation.
Why are you surprised that resort fees "provide real tangible value" to you?
Now that resort fees are under legal lawsuits, this concept-of-tangible-value will be getting tested for the first time in court. Again, hotels are saying that consumers pay resort fees because they asked for them or that consumers want to pay them. Horse hockey! Consumers pay these fees because they are mandatory. Plus, they will avoid resort fees when these fees are not hidden from the normal consumer. Who wants to pay for a swimming pool they will not use, a fitness room where they will not exercise, or for newspapers they don't read or want?
Although the outrage against resort fees may seem universal with the prevalent negative coverage all over the media, not everyone opposes them. The American Lodging and Hotel Association is an organization which is an advocate for the lodging industry in the United States — so its stance in support of resort fees is not surprising.

"Transparency and guest satisfaction are at the core of the industry's business model," according to this official overview from the American Lodging and Hotel Association. "The hotel industry provides guests full disclosure for mandatory resort fees charged upfront. In fact, they were created in an effort to provide consumers with the best value by grouping amenity fees into one cost. If consumers were charged individual fees for all amenities, the cost would likely be prohibitive. This practice aligns with guidance introduced by the Federal Trade Commission (FTC) in 2012."
READ ALSO: New resort fee lawsuit aims to stop hidden fees
You can now tour the tunnels beneath Rome's Baths of Caracalla
It is rare that new exhibitions open at tourist sites with thousands of years of history. The Baths of Caracalla, however, just opened a section of tunnels beneath the ancient baths that provide a view of how the systems functioned to provide hot water for the patrician bathers.
During the 3rd century A.D., Rome's Baths of Caracalla welcomed some 5,000 visitors daily. The enormous complex—the second-largest in the history of the Roman Empire—included three bathing sections of varying temperatures, a natatio or swimming pool, two gyms for wrestling and boxing, restaurants, libraries, and even waxing salons.

Beneath the baths' sumptuous aboveground attractions, slaves toiled in a roughly 2-mile-long, 6-mile-wide network of underground tunnels, transporting carts of wood to the 50 brick ovens responsible for keeping the building's caldarium (a domed room containing seven 39-foot plunging pools) at a constant temperature of 104 degrees Fahrenheit.

A stretch of this labyrinthine opened to the public in 2012, but as Tom Kington reports for the Times, a section of the tunnels revealed earlier this week is the first to feature one of the surviving brick ovens.
ALSO ON TRAVELERS UNITED: Protect yourself from hidden fees
Traveling with kids? Boy, do we have some tips for you
Here are a few tips from the New York Times journalists who have kids themselves. Remember, kids will eventually grow up and these tough days will be behind you.
When traveling on a train with a child, make use of Amtrak's Red Cap service. It made my train trips a breeze, lowering the stress level of navigating the train station and the crowds. Red Cap service is offered at 12 of Amtrak's busiest stations…

During a long day of air travel, carrying a baby strapped in a baby carrier gets heavy fast. As soon as he was old enough, I much rather preferred using an inexpensive umbrella stroller for our son. Like other strollers, you can check it at the gate but umbrella strollers snap open with one arm and they are usually very light-weight…

When your baby or child is wailing inconsolably, and inexplicably, on a plane, train or in a public space offering no escape, just remember that you will never, ever see these people again. Relax.
Featured image by Toomas Tartes on Unsplash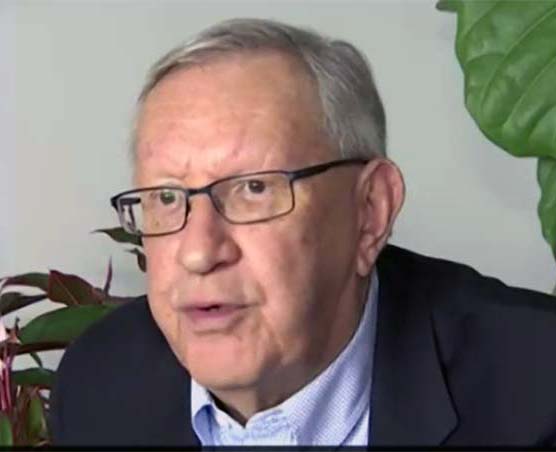 Charlie Leocha is the President of Travelers United. He has been working in Washington, DC, for the past 11 years with Congress, the Department of Transportation and industry stakeholders on travel issues. He was the first consumer representative to the Advisory Committee for Aviation Consumer Protections appointed by the Secretary of Transportation from 2012 through 2018.