I braved the "friendly skies" to fly cross-country from San Francisco to Washington, DC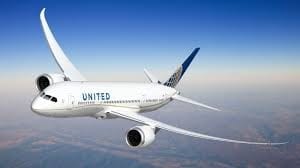 This weekend the front lines of flying were a reality. For the first time since mid-March, I braved the "friendly-skies" for a visit to my son in Washington, D.C. As a well-over-a-million-miler flyer with United Airlines, and probably three million or more total lifetime flown miles, I've taken flying for granted much of my life. Not anymore.
Of course, all of this report is subject to change. It was a snapshot in time. I know that the airline rules are in a state of flux. Many airlines claim they are going to start booking their flights full again on July 1st. Others will keep limiting seating until the end of September. Other inflight amenities will change week by week.
Airlines allowed passengers to change flights based on load factors — and I did
Again, as of the time of writing and subject to change, airlines WILL allow people to switch from flights that seem mostly full. On this trip, I started out with two nonstops. I booked a mileage award one way and a paid ticket for the other. The outbound flight, which originally took double miles, was looking full, so I changed to a connection on two more empty flights. It added three hours to the trip but cost half the miles and I had a lot more space.
My trip included four airports — San Francisco International Airport (SFO), Newark Airport (EWR), Reagan National (DCA), and Dulles Airport (IAD). Those are the ones covered. I flew on United Airlines. One flight was in coach, another upgraded on a nearly empty regional jet, and a return upgraded on an Airbus 319.
Airports are quiet — that's the good news.
The security lines that used to stretch around the terminal don't exist.
Due to a number of factors, I arrived at the San Francisco airport about an hour before my flight with a checked bag. This would have been pushing it earlier in the year. However, even with a half-dozen people in front of me in the bag-drop line, I still got through security and to the gate just after boarding started, 50 minutes in advance.
The bad news about quiet airports means most shops and restaurants are closed, even "To Go" fast food spots. So, don't count on buying food or even a beverage on arrival. At SFO in the United terminal, I found an open Peet's coffee. But not Starbucks. And most options in what is normally a pretty nice food court are shuttered. At Newark, Starbucks and Dunkin Donuts were open. There was little else.
If you have a long flight you really might want to pack food.
Boarding processes are different
The big change with boarding — packed lines are gone. Signs to observe social-distancing are everywhere and most passengers are keeping their distance. But United Airlines, at least, is mostly boarding a few rows at a time, back of the plane to the front of the plane. First-class can board anytime. But as I discovered when I got an upgrade on my connecting flight, they probably won't choose to do so. Gate agents warned first-class passengers, "Coach passengers will pass your seat on the way through the airplane. You may want to wait if that makes you uncomfortable."
---
READ ALSO ON TRAVELERS UNITED BLOG:
Learn latest DOT rules for improved consumer protection
Join Travelers United and get VPN for secure WiFi
---
Onboard, forget about buying anything. In coach
Passengers get pretzels, a cookie, water and their choice of canned non-alcoholic beverage. No ice. Alcohol is not available for any price. In the first-class section, travelers might get a snack box and wine and beer on request. Forget about the better wine, though. It's all the little bottles they used to sell in coach. And forget about "buy-on-board" food. (You won't have to look wistfully at the offers in the in-flight magazines, though — those are gone too.)
Airline clubs are closed, for the most part
Being a "Club" member doesn't help that much. In San Francisco, one of five United Clubs is theoretically open — only from 7:30 a.m. to 5:30 p.m. This means that when I took an 8 a.m. flight the club wasn't usable. At Newark, a major hub with several United Clubs, ALL are closed. Two customer service agents were stationed at the largest Club to help passengers with changes or issues. But even the restrooms in that Club are closed.
There is ONE United Club open at Dulles. And it actually has a full bar. With ice for cocktails. Snacks, however, are limited to chips, pretzels, and granola bars.
Passengers seem to be obeying mask rules and social distancing on the front lines of flying
Passengers do seem to be obeying the mask rules. The only social distancing issues I saw were on a couple of escalators, and one or two people on the Dulles Aerotrain, but by and large people seem aware. There does seem to be more general nervousness and confusion; a poor young woman on my intra-Dulles Aerotrain had gotten on the wrong train. I helped to direct her back to the correct terminal.
Onboard I saw almost no one removing their masks, except to lower them, mostly for drinking. And the only real breaking of the social distance rules were a couple teenagers chatting in the aisle. Both, however, were wearing masks.
The front of the plane is more crowded than the back
A note: if you are going to use upgrades, or are buying first-class, the front section of the plane is likely to be more full. On the other hand, there is always the option to downgrade, and the one time I had a seatmate, it was a nice woman who was moving with her children to Sacramento. Both her young children and she kept their masks on. She told me they hadn't been going out lately at all. I've personally just tested negative for COVID-19 last week, so I felt safe and even had a couple nice (short) masked chats over the five-plus hour flight.
Checked baggage delivery was in record time
Baggage is another small mercy. I've seen suggestions that people not check bags. But since I wanted to bring some decent wine, that was a nonstarter. And I brought plenty of wipes and sanitizer. It appeared as if most people were doing carry-on, however, and at Reagan National Airport the bags were on the carousel about 15 minutes after pulling into the gate. A possible world record by United standards.
All in all, my travels on the front lines of flying were fine
Overall, I have to say the front lines of my flying experience, while barebones, was pretty pleasant. Albeit like most of everything, somewhat surreal these days.
Another issue may come up with the new outbreaks. In Newark while flying to National, I overheard a nearby gate agent talking about the Florida quarantine forms for travelers from the NJ/NY/Connecticut area. Now it appears as if the quarantine may be happening in reverse, with travelers from many Southern states facing quarantine going to the Northeast. CHECK with your airline before flying.
To sum up, personally, I felt comfortable in the tightly controlled atmosphere of airports and airlines, around people taking COVID-19 seriously. It would have been different at a random place where you hope people aren't making masks and social distancing a political statement.
Janice Hough is a California-based travel agent a travel blogger and a part-time comedy writer. A frequent flier herself, she's been doing battle with airlines, hotels, and other travel companies for over three decades. Besides writing for Travelers United, Janice has a humor blog at Leftcoastsportsbabe.com (Warning, the political and sports humor therein does not represent the views of anyone but herself.)