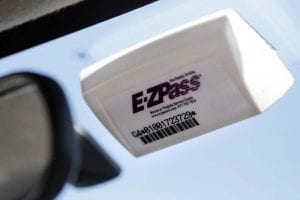 Today we take a look at the unfair rental car transponder fees. These are in place across the country. Rental car companies are raking in millions on fees and consumers don't have many alternatives. The world of emotional support animals on planes appears to be going from anything flies to only certain dogs fly. Finally, we look at the cat-and-mouse game that is coming to travel pricing with artificial intelligence.
Rental car transponder fees: Convenience might cost you
An intrepid journalist at the New York Times has written an exposé of rental car company practices. Cashless tolls and transponders are a fact of life. And, systems are not uniform across the 50 states. It is currently the Wild West in the rental car fee world. Consumers have few on their side except a handful of journalists and a couple of advocacy groups.
A lot of driving and, we thought, a lot of tolls. So the deal, $80.43 to use a PlatePass electronic toll transponder for seven days ($11.49 a day), seemed decent. (After all, as New Yorkers, we know one can spend $16, and much too much of your life, just to struggle across the George Washington Bridge once.)
…
If you don't sign up for an electronic toll pass, some companies tack on an administrative fee — as much as $15 — for each cashless toll encountered. And if you do, some companies charge a daily fee of $12 or more for the pass, even on the days when you never hit a toll.
…
Though that policy addressed the criticism, Charles Leocha, the president of Travelers United, an advocacy group, pointed out that Thrifty, which is owned by Hertz, still typically charges higher daily fees for every day of rental, regardless of whether a toll is encountered. "They are just seeing how far they can go with the different standards," he said.
READ ALSO: 4 ways to avoid electronic toll collection penalties
Peacocks, ducks and doomed hamsters: The wildest emotional-support-animal travel stories
This series of emotional support animal stories has resulted in proposed new rules. From a time when any animal could be considered an "emotional support animal," coming rules say "only dogs." Otherwise, they fly as pets for far more money. That means stories such as these will disappear from newspapers. Is this right or wrong? Should America's flying public have the right to bring unlimited support animals aboard flights?
Airlines aren't fans. Federal authorities want to ban them. Fellow passengers heap scorn. Owners love their emotional-support animals, though — and the public can't get enough of their exploits.

Remember Dexter the peacock, who earned fame for being denied a seat on a United Airlines flight? Of course you do. Same probably goes for Daisy the squirrel, whose owner got kicked off a Frontier flight. Coco the bunny recently made headlines around the world for a business-class trip she took in 2018.

The number of emotional-support animals on commercial flights soared from 481,000 in 2016 to 751,000 the following year, according to trade group Airlines for America. Unlike service animals, they are not specially trained to provide help for a disability, though they have essentially been treated the same way under federal law.
ALSO ON THE TRAVELERS UNITED BLOG: How to save big money with European low-cost airlines
In the race for cheap airfare, it's you vs. the AI Machine
Travel providers now use artificial intelligence (AI) software to re-price their offerings. Sometimes prices change dozens of times a day, to maximize revenue, for both business and leisure travelers. Travelers face a variation of the cat-and-mouse game, and travel companies always play the cat. AI and airfare allow even more frequent changes. And the practice is spreading to hotel room rates.
Traditionally, hotels and airlines priced their offerings depending on peak demand periods, past sales data and the number of current reservations. Individual hotel properties could make changes if, for example, their hotel was emptier than usual for an upcoming date and a lower room price would spur demand.

Now, changes in travel pricing are being made much more frequently. The practice, called "hyperdynamic pricing," is poised for significant growth, said Angela Zutavern, a managing director at the technology consulting firm AlixPartners and the author of "The Mathematical Corporation: Where Machine Intelligence and Human Ingenuity Achieve the Impossible."
…
According to research by the Montreal-based airfare prediction app Hopper, the average price of a domestic flight changes 17 times in just two days, while international flights change a dozen times in that span. Prices on high-traffic routes like New York to London can change up to 70 times over two days.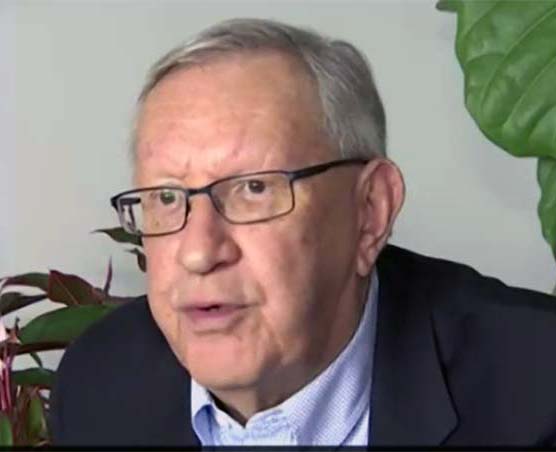 Charlie Leocha is the President of Travelers United. He has been working in Washington, DC, for the past 11 years with Congress, the Department of Transportation and industry stakeholders on travel issues. He was the first consumer representative to the Advisory Committee for Aviation Consumer Protections appointed by the Secretary of Transportation from 2012 through 2018.