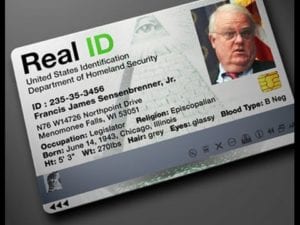 The issues with Real ID are beginning to stir up compliance problems for many. What are the real rules? Vacation rentals grow more in Europe than any other kind of lodging. And, should out-of-state car renters be forced to pay for city sports facilities?
AARP: Why Real ID is causing real confusion
Most states are marking their Real ID cards with a gold or black star in the top right corner. The cards also must include an encoded "machine-readable zone," like a passport's, with a person's scannable information. Many state driver's licenses already have this feature. The key thing that makes the card "special," is that the federal government requires you to provide certain identifying documentation to obtain one from your state. Travelers United has already urged passengers to get their Real IDs.
"REAL ID implementation is a little more than a year away," TSA Acting Deputy Administrator Patricia Cogswell said in a statement. "Now is the time to prepare."

But the rollout has caused confusion for various reasons, so here are a few basics that are helpful to understand:

• To get a Real ID, you need to present documents to your motor vehicle department proving your age and identity, Social Security number and address. That generally means bringing a birth certificate or passport, a Social Security card or tax form such as a W-2, and two proofs of address. If you've changed your name through marriage, you'll need a marriage certificate.

• Although the Real ID is also a driver's license, the old-style driver's license is still lawful for driving and still available as an option in many states. (Some, such as Arizona and Kentucky, are trying to make this clear by calling the Real ID a "Voluntary Traveler ID.")

• To fly, however, a "regular" driver's license won't be sufficient to get through security and onto a plane. The Real ID technically is not mandatory because you can instead use a passport or an ID from the federal government's Trusted Traveler Program, such as a Global Entry card.
READ ALSO: For airline travelers, every day is like the 4th of July
Alternative accommodations are growing nearly twice as fast as hotels in Europe
The "alternative" lodging market in Europe is the fastest-growing portion of the segment. This includes the sharing, or Airbnb.com and HomeAway vacation home markets. This market is still in its infancy and although it is only one percent of the overall lodging market, it is growing rapidly.
Almost 85 percent of the lodging market is made up of traditional hotels and B&Bs and another five percent comes from the campground/RV sectors. The alternative markets of home-sharing are hovering around 10 percent of today's marketplace.
Alternative accommodations represented 10 percent of the overall industry in 2014, 12 percent in 2017, and, due to its above-market growth rate, we expect it crossed 13 percent share in 2018. We forecast alternative accommodations to continue to steadily gain share in Europe.

Most alternative accommodations in Europe are incorporated businesses that operate apartments, bungalows, chalets, cottages, cabins, and youth hostels. Also included in our market estimate is the sharing economy — rooms or apartments let out by individuals who oftentimes share the space with their guests. Because these are not formally registered enterprises, they are often overlooked by government business statistics. We estimate that the sharing economy in accommodations grossed €2.3 billion ($2.5 billion at current exchange rates) in Europe in 2018. That means it made up 9 percent of the market for alternative accommodations and 1 percent of the overall accommodation market in the EU.
ALSO ON TRAVELERS UNITED: Passports — Global Entry, CBP Kiosks, Renewals by app and online
Cato Institute urges U.S. Supreme Court to take Arizona rental car case 
Should out-of-state car renters be forced to pay for the construction of a sports stadium in Arizona? That is the question that is being raised in a lawsuit brought by a rental car company with support from the Cato Institute. The company is challenging the laws that make out-of-state renters pay for strictly in-state benefits and not for the general public's highway system.
The additional surcharge exempts several types of car rentals that are predominantly used by Arizona residents, such as short-term replacement vehicles, off-road vehicles and buses. Saban's attorneys argue that, because it primarily applies only to rentals that are used almost exclusively by out-of-state tourists, it violates the dormant Commerce Clause of the U.S. Constitution, which prohibits states from restricting or burdening interstate commerce.
…
Cato Institute attorney Robert Loeb argued in his amicus brief to the Supreme Court that the issue at hand harkens back to some of the original issues that prompted the United States to replace the Articles of Confederation with the Constitution. The Commerce Clause was intended to halt the interstate economic protectionism that marked the early post-colonial era, when states printed their own money and imposed heavy taxes on residents of other states for services such as shipping.

The U.S. Supreme Court has upheld taxes on goods and services that are disproportionately purchased by out-of-state residents, and has struck down laws that explicitly exempted locals from taxes imposed on everyone else. Attorneys for Saban and the Cato Institute argued that Arizona's car rental surcharge is more similar to the latter.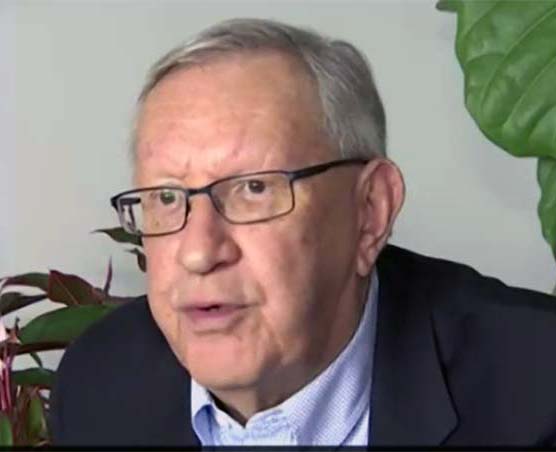 Charlie Leocha is the President of Travelers United. He has been working in Washington, DC, for the past ten years with Congress, the Department of Transportation and industry stakeholders on travel issues. He was the consumer representative to the Advisory Committee for Aviation Consumer Protections appointed by the Secretary of Transportation from 2012 through 2018.