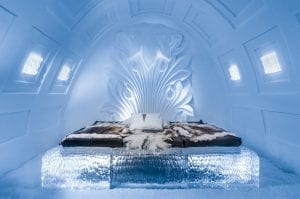 This Sunday, we take a fanciful look at quirky hotels. You won't find me staying at the Ice Hotel under animal furs, but having some vodka at the bar is certainly fun. How to get better airline service tips from a seasoned flight attendant. Finally, Rome starts publicizing and enforcing tourist behavior rules — so no swimming in the fountains.
7 of the quirkiest hotels you want to stay on your next trip
Hotels are pulling out all stops in some cases to be the quirkiest in the world. From the Ice Hotel, where visitors can shiver all night long, to a South African lodge set on stilts above a riverbank. Here are three of the quirkiest. Click here for the rest.
1) The Caves Resort, Jamaica

At The Caves Resort every room is unique and bursting with its own character, charm and heart-stopping coastal views.
Sitting atop of some of the most incredible sea caves in the world, their 12 custom designed Cliffside cottages act as artful hideaways with all the comforts of home.

2) Ice Hotel, Sweden

Staying in the largest ice hotel in the world is like living inside a diamond. Each suite is individually themed and hand carved by artists commissioned from around the world and a wide range of disciplines. Spending a night in the Ice Hotel is a surreal experience and a memory for life and in the morning you are awakened with a cup of hot lingonberry juice at your bedside.

3) Eco Camp Patagonia, Chile

At Eco Camp Patagonia, you can immerse yourself in the stunning world of Torres del Paine National Park. Spend your days exploring this fragile paradise with trekking, multi-sport adventures, and wildlife watching, and your nights in harmony with nature in your very own dome.
READ ALSO: How to find the best hotel deals when booking a room
How to get better service on an airplane, according to a veteran flight attendant
Looking for an upgrade or a hot cup of coffee or simply need information? There are rules for behavior that will translate into better service. It makes a difference what time one flies — the earlier the better. If you need something, ask — from a closet to hang a suit coat or a wedding dress to a cockpit tour after the flight or flight wings for your kids.
…sometimes on flights, mistakes happen.

And when they do, she said passengers shouldn't be afraid to politely speak up.

Connolly [a veteran New York-based flight attendant] said flight attendants are increasingly able to make up for inconveniences by rewarding passengers bonus frequent flyer miles, instantly, using their hand-held devices.

"It's a new thing," Connolly explained. "Now on the tablets that we flight attendants carry, we've been given the power to immediately give customers bonus frequent flyer miles by pushing a button in our pulldown menu labeled 'Customer Inconvenience'."

Flight attendants can give passengers bonus miles in an attempt to make up for broken seats, glitchy entertainment systems, or not having a special meal on board that the customer ordered in advance.
ALSO ON TRAVELERS UNITED: 10 lost luggage rules for maximum compensation
Roman holiday rules — Pay attention
Ah yes. We have all seen foul behavior from tourists. Drunks relieve themselves in the bushes, they swim in the fountains, they wear torn clothing, and they often toss empty paper cups, half-eaten ice cream cones, and gum in every direction. Some heavily touristed cities have started to put restrictions on behavior that should be understood but seems to need rules. Rome has just added itself to that list of cities with rules for tourists.
When in Rome, act like a Roman, not a rowdy tourist.

The city is cracking down on traveler misbehavior in the historic city center such as wading in its fountains the way Anita Ekberg did in the Trevi Fountain in Fellini's classic film, "La Dolce Vita." It is also banning tourists from "messy" eating or drinking near its national landmarks and monuments and walking around partially unclothed.

To protect tourists, it is also banning those who would dress up like Centurions, complete with tunics and breastplates, and charge tourists money for posing in photos, a problem that gave Rome a Times Square-like feel. The city has also banned ticket touts outside tourist attractions.

Under the new regulations, it is illegal to wrap one's mouth around the nozzle of a public fountain, and to sing when intoxicated on public transportation.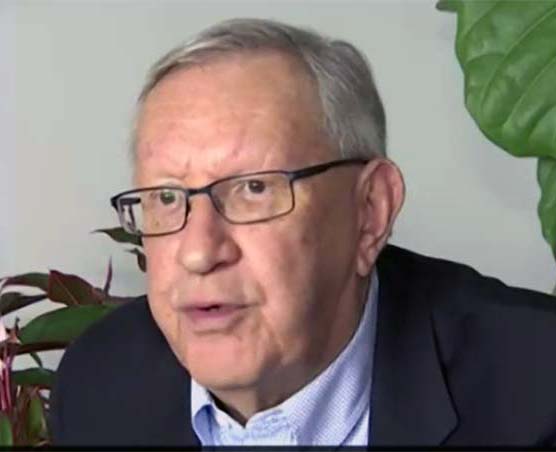 Charlie Leocha is the President of Travelers United. He has been working in Washington, DC, for the past 11 years with Congress, the Department of Transportation and industry stakeholders on travel issues. He was the first consumer representative to the Advisory Committee for Aviation Consumer Protections appointed by the Secretary of Transportation from 2012 through 2018.