---
The CDC says cancel Thanksgiving travel — celebrate the holiday with household members and no one else
---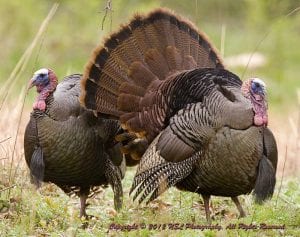 Cancelling Thanksgiving travel is recommended this year. The pandemic statistics are showing a growing virus strength across the country.
Since November 4, the number of new COVID-19 cases has eclipsed 100,000 cases per day. On November 20 alone, the U.S. had more than 204,000 cases of COVID. In recent days, COVID deaths have hovered at close to 2,000 per day, more than double last summer's rate.
The U.S. has suffered through more than 12,500,000 cases of COVID-19 and more than 262,500 deaths. There are almost five million actively infected COVID people currently in the U.S. Almost everyone knows someone who's had the disease and too many know at least one person who's died from it.
With the number of cases rapidly accelerating, the Centers for Disease Control and Prevention (CDC) strongly recommends that Americans should not travel for the Thanksgiving holiday and physically celebrate solely with those living in their own household.
If you think COVID-19 is no worse than the flu, think again. You're wrong.
Some think COVID-19 is no worse than the flu. They quote the CDC statistic that from 39–56 million Americans had flu illnesses during the last season and that COVID-19 has infected fewer than 13 million Americans. That's true, but the CDC also estimates that somewhere between 24,000 and 62,000 Americans died from the flu last season. That means that the U.S. already has more than 423 percent more deaths from COVID-19 in less than a year, compared to a full season of the flu.
COVID-19 is far deadlier than the flu. In addition, we're finding that many COVID victims have long term health effects from the virus, even young people. Typically, when someone recovers from the flu, they have no lasting effects.
Many who haven't seen parents, grandparents, children and grandchildren for months plan to get tested for COVID-19 before traveling for Thanksgiving. While family separation is hard and heart-breaking, can people actually ensure they don't spread the disease to their family by testing?
The "gold standard," PCR test produces more false negatives than accurate results, during the first days of COVID-19 infection
There are two main COVID-19 testing methods to determine if someone has an active case of the disease: PCR and antigen.
PCR testing is the "gold standard," with the fewest number of false-negative tests. False negatives are important as unless they are minimal, the test can't be relied upon to determine if a person is not actually infected with the virus. Yet, even the "gold standard's" false-negative rate can be as high as 30 percent, according to a variety of factors, including sample quality. Antigen testing, which can provide results in minutes, much faster and less expensively than PCR, has a potential false-negative rate of almost 50 percent, considerably higher than PCR testing.
Repeated studies show test results don't reveal COVID-19 infection
Just as important, a study of false-negative rates of PCR testing of COVID-19, published in the American College of Physicians' Annals of Internal Medicine, estimates that during the four days of infection prior to symptoms, typically the fifth day, the probability of getting a false negative test result ranged from 100 percent on day 1 to a mean of 67 percent on day 4. On the fifth day, the mean rate of false negatives is 38 percent (18–65 percent).
So, even if you get a negative test result within 72 hours of traveling using a PCR test, it's only telling you that three days before you received the result, you might not be infected. It definitely won't tell you if you've been infected since taking the test. If you were in the first few days of infection when tested, it's unlikely it could have detected your infection. Even if you had been infected for five days, the chances are still high that it won't detect your infection.
Cruise lines have attempted strict and repeated testing — they have not worked
This is why the cruise lines, even with passengers tested several days before their cruise and again at embarkation, haven't been able to keep the COVID-19 infection off their ships once sailing resumed during the summer.
We can't test ourselves out of potentially transmitting COVID-19 infection to our families and friends at Thanksgiving celebrations.
---
READ ALSO ON TRAVELERS UNITED'S BLOG:
Why cruise line safety by testing alone is impossible
Holiday travel decision — is it right for you this year?
---
This year, holiday gatherings in Canada significantly increased COVID-19 infection. It can happen here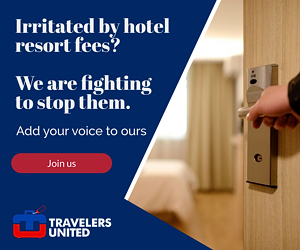 Prolonged gatherings, particularly indoors, at which people from different households are together are a major risk for COVID-19 spread. Masks, social distancing, and hand washing all help to limit COVID spread, but they can't eliminate the significant transmission potential. In addition, we must all recognize that the longer the celebration lasts, the higher the potential for the virus to spread.
The experience of Thanksgiving at our neighbor, Canada, a month ago, should give us all pause in the U.S. Canada's COVID-19 trajectory was increasing prior to their Thanksgiving. In the two weeks following their celebration, Canada saw its highest numbers of COVID cases, according to Dr. Laura Rosella, associate professor and epidemiologist at the University of Toronto. That's consistent with the virus' incubation period when symptoms would start to show. Dr. Rosella added that contact tracing showed Canada's Thanksgiving gatherings directly resulted in the spread of the virus.
Be smart and compassionate — Cancel Thanksgiving travel plans
Celebrate Thanksgiving with friends and family remotely. It's not too late to cancel your Thanksgiving travel plans. Use Zoom, Facetime, or their equivalent to visit and protect those who you care about the most.
---
(Image: Wild Turkeys at John Heinz National Wildlife Refuge at Tinicum, Copyright © 2012 NSL Photography, All Rights Reserved.)
After many years working in corporate America as a chemical engineer, executive and eventually CFO of a multinational manufacturer, Ned founded a tech consulting company and later restarted NSL Photography, his photography business. As a well known corporate, travel and wildlife photographer, Ned travels the world writing about travel and photography, as well as running photography workshops, seminars and photowalks. Visit Ned's Photography Blog and Galleries.