---
How 13 pro-consumer FAA bill sections help consumers 
---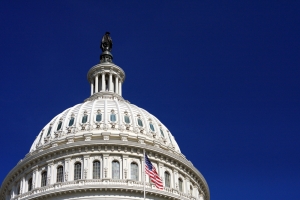 These 13 pro-consumer FAA Bill directives in the newly agreed upon FAA Reauthorization Bill will make travel better for travelers. Each of these issues has the clear fingerprints of Travelers United on their inclusion in the final bill. These provisions are the result of more than half a decade of work in DC with Congress and DOT.
These pro-consumer FAA Bill benefits will also allow more focus on other changes that will benefit travelers, such as the inclusion of families-sitting-together language and the implementation of consumer provisions passed in the 2016 version of this bill.
Of course, as is the way with Washington, these pro-consumer FAA Bill provisions will not take place immediately; however, they will be studied by the Department of Transportation (DOT) and should be in place within two years of the date of passage of the bill. And, as everyone knows, though this is the current shape of the bill, "It ain't over 'til it's over." There may be some surprise changes coming in the next few days as the final votes are made.
1. Directs FAA to set minimum pitch (legroom), width and length requirements for passenger seats in commercial flights. This will be based on safety.
Finally, Congress directs the FAA to set standards for airline seats and to test all planes for proper emergency egress. The directions are detailed and answer the last response to consumers from the FAA that they are convinced that planes are safe, even though the American public has been growing taller, wider, and heavier while airline seats are shrinking.
2. Prohibits involuntary bumping of passengers who have already boarded and requires clarification of regulations regarding compensation for bumped passengers.
This is the ultimate Congressional response to the Dr. Dao incident. We have already seen changes made by airlines, from promising no overbookings — such as JetBlue and Southwest — to those offering up to $10,000 in airline scrip for passengers volunteering to be bumped. This new law says that once a passenger is boarded, they cannot be removed.
3. Establishes the position of Aviation Consumer Advocate at DOT to help consumers resolve their air travel complaints.
Not sure how this will change anything at DOT other than creating a more visible focus on consumer issues. The Aviation Protection Division already does everything that this position will handle. However, any focus on consumer protection is welcome.
4. Requires DOT to review airline policies for traveling during pregnancy and considerations for such passengers requesting advance boarding.
5. Sets new requirements for airlines to promptly return fees for services, such as seat assignments or early boarding, that are purchased but not received.
This is an issue that the airlines fought tooth and nail against. I really don't understand why, but consumers won the battle. In every other section of the economy, when a service is not provided, consumers can request a refund. Even most credit cards follow this rule — now they will with airline purchases as well.
6. Prohibits use of cell phones for in-flight calls on commercial aircraft.
7. Requires sanitary, private rooms for nursing mothers in all large and medium commercial airport terminals.
8. Ensures new technologies are incorporated in consumer complaint options.
This focuses on 21st Century technologies. The former toll-free consumer complaint hotline — that has never been funded by Congress — was a 20th Century solution. Today, social media takes a far more dynamic approach to helping consumers with problems. Look for more Facebook and Twitter help and for more photos being shared about inflight problems.
9. Requires airlines, in the event of a widespread disruption of their computer systems, to prominently post online what services they will provide impacted passengers.
Airlines have treated IT incidents as though they were Acts of God — snow storms, hurricanes, floods, etc. They are not. These incidents are the fault of the airlines and passengers should be compensated by eliminating change fees, adding extra segments if needed to move stranded passengers, rescheduling, and paying for food and accommodations, should the IT failure require long delays.
10. Extends the Advisory Committee for Aviation Consumer Protection.
This committee has met for three years. Last year, with the uncertainties of the FAA bill and with the changeover in the administration, the committee never met. Currently, there are only two members appointed and two that need to be vetted — airlines and state consumer protection personnel. However, this bill will renew the committee for the next five years and the bill also tasks the committee with work for DOT.
11. Provides FAA with additional tools to mitigate impacts of airport noise, including the establishment of regional ombudsmen, to facilitate greater community involvement.
12. Addresses sexual misconduct in passenger aviation by establishing a national task force to review current practices, protocols, and requirements for air carriers' responses to sexual misconduct allegations, and increases the civil penalty for interfering with cabin or flight crew.
According to FBI statistics and flight attendant reports, incidents of sexual misconduct are increasing. This not only will require airline customer care, but the additional training of flight attendants to deal with these issues in flight and may work to ensure that families can be seated together.
13. Addresses consumers with disabilities issues, including restroom accessibility and service animals on planes, studies on airport accessibility, airline employee training, in-cabin wheelchair restraint systems, and the establishment of an advisory committee for passengers with disabilities.