---
Airline pricing complexity stops the free market
---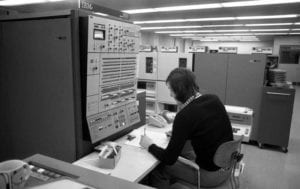 Travelers United has been fighting for transparent airline pricing since 2009. Airlines began to unbundle their services from the airfare portion of the airline ticket when the checked baggage fee was introduced in 2008. Airline pricing complexity began when American Airlines was the first major airline charging for two checked bags — $25 for the first checked bag and $35 for the second checked bag. That basic structure is still in place after almost a decade.
Or is it?
Having a first-checked-bag fee and a second-checked-bag fee is far too simple for today's airline marketers. So, the game has changed dramatically. These changes have made comparison shopping virtually impossible when the exceptions and exemptions are calculated into airline prices. The numbers of pricing permutations are staggering. And, that complexity makes it impossible to effectively comparison shop for airline tickets.
Calculating only airfares is complex
Today, it appears simple for a consumer to check for the price of a flight between, for example, the New York area and the Los Angeles area – so much so that consumers take it for granted. Yet, when these "simple" searches are examined, they are extraordinarily complex. Airline pricing complexity became the norm. It is now even more complex. Take this example of a NYC to Los Angeles flight.
There are three airports in the greater New York City area, depending on how the region is defined. (Some definitions may even include Philadelphia, MacArthur, and Trenton.)
There are five airports in the greater Los Angeles area.
There are 12 different airlines flying these transcontinental routes, in some cases offering up to three different classes of service.
Excluding code-share arrangements or options to fly on multiple airlines, those variables result in as many as 540 different service options. If consumers wish to consider flying outbound on one airline and returning on another, the variations increase to almost 6,500 options.  Powerful software programs examine this data and then present consumers the different prices, airports and levels of service on offer, allowing them to compare prices across the 12 airlines flying these routes.  The basis for this ability to compare schedules and fares is open data.
Initially, Expedia and other Internet pioneers mined data from the IT networks that powered most travel agencies (GDSs), which received it via the Airline Tariff Publishing Company (ATPCO). The basic flight and airfare data was public. Subsequently, ITA Software began to use ATPCO data to create yet another interface between passengers and airlines that bypassed the established GDSs.
That data all is limited to only the airfares and schedules — not the ancillary fees. That is where real airline pricing complexity comes into play beyond 6,500 pricing permutations.
The ongoing question between consumers and the airlines for the past decade has been will consumers be allowed to comparison shop for the full cost of airline travel? Will DOT ensure that consumers enjoy unfettered access to all of the data necessary to comparison-shop based on the full price of air transportation (i.e., the fare plus the additional fees for all ancillary services that a particular consumer may wish to purchase)?
Consumers need DOT to require that airlines release and make available to the airline distribution community all of their ancillary service fees, together with all related exemptions and rules. The only path to comparison shopping is a return to the free market in aviation. Only computers can calculate today's airline pricing complexity and provide accurate comparison shopping data.
Ancillary service fees create enormous booking complexity
In this amazingly complex world of airline fares and fees, the only way that consumers can discern the true prices and the full range of purchasing options is through the release of data regarding ancillary service fees. This data now accounts for a significant part of the overall cost of air travel.  With airlines moving to dynamic, passenger-specific, real-time pricing for items such as carry-on baggage, checked baggage and advance seat selections, early boarding, as well as Wi-Fi and other services, the price permutations for consumers for a single flight are potentially limitless. In addition, prices vary depending on the credit card the consumer carries or uses, the consumer's frequent flyer status and whether the consumer's booking is part of the same record as that of another traveler who may have a certain status or credit card.
When ancillary fees with their exemptions and exceptions, together with frequent flier benefits, are factored into airline travel costs, the pricing permutations end up in the tens of millions of options — real airline pricing complexity. No human can handle that overload of data.
The current buying process is unfair and deceptive for consumers attempting to purchase the ancillary services they require for their flights. Without the availability of real-time data, it is not possible to comparison shop. Information technology and software creativity drove innovation in air travel distribution 20 years ago, when open airfare and flight data was married to the Internet. It was dramatic and transformed the travel world. Now, comprehensive release and distribution of ancillary service fee data is essential not only for consumers, but also to enable innovations in air travel distribution software development to continue to flourish.
All airfares and ancillary fee data must be released to the public by airlines
The airlines' desire to withhold this data is misplaced. Its release not only will provide consumers with pricing transparency and comparison-shopping opportunities, but also create more competition for airline services.  It also will stimulate greater technological innovation and competition in air travel distribution, which benefits both airlines and consumers.
Plus, being able to effectively compare airline pricing would be a welcome improvement to the current system.