---
Aviation consumer voice coming to President Trump
---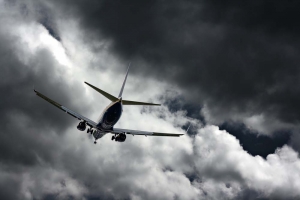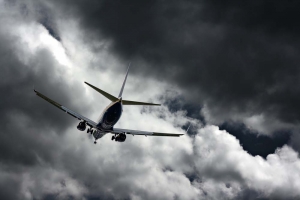 Yesterday, Thursday, February 9, President Trump met with the airlines and airports. Now it is time for him to meet with passengers he represents and hear the consumer voice. Business-as-usual has always meant that airlines and airports get the first whack. Now, consumers have a much stronger voice.
The consumer voice was reflected in comments made by President Trump at the meeting with airline and airport executives. These comments obviously came from Travelers United discussions made with White House and congressional committee staff during the first weeks of this administration.
The air traffic control (ATC) system needs to be modernized with haste, not on a regulator's timetable.
The major problem with movement with the ATC is management by the Federal Aviation Administration (FAA). There is no leadership or mission orientation. The FAA is an administration staffed completely by regulators. Hundreds of government regulators can say, "No." Only the Administrator can say, "Move forward." Hence, our ATC system still sports technology from the '60s.
Airport facility charges were clearly labeled by the President as "a lot." He has heard from consumers that enough is enough with increased fees. "There are other ways of doing this," the President said. "You're only hurting yourself. Eventually, people are just going to stop flying. It's very expensive with all the taxes."
Trump supported Open Skies with the approval of Norwegian Air International and the continuation of service by Middle Eastern airlines.
The airline position was articulated by CEOs from Southwest Airlines, Delta Airlines, United, Alaska, and JetBlue. Airports were represented by directors from the Buffalo Niagara International Airport; Chicago Department of Aviation; Deborah Flint, CEO, Los Angeles World Airports; Port Authority of New York and New Jersey; Tampa International Airport; Metropolitan Washington Airports Authority; and the Metropolitan Nashville Airport Authority.
Clearly, the consumer voice had already been circulated among the White House staff before the airline and airport bigwigs arrived for their meetings. Both airline and airport CEOs were surprised by the passenger focus noted by the President and his staff.
Other  issues will be raised when consumer groups have their chance to have a White House meeting. Travelers United, the leading travel consumer voice, has already outlined many issues with the administration that neither airlines nor airports are interested in raising with the White House.
Airfare price transparency. Passengers should know the full cost of travel including baggage and seat-reservation fees before they push buy to purchase an airline ticket.
Consumers should know the basic DOT rules of compensation — denied boarding compensation, damaged/delayed/lost baggage compensation, and delay information. These should be publicly posted at airport jetways, walkways, and baggage carousels.
Compensation for airline information technology (IT) failures. These should not be handled as acts of God, but as failures in customer service by the airlines. Passengers should not be penalized for airline failures.
Creation of a future unmanned aerial systems committee to look a decade or two into the future and recommend policy changes for what will be a new layer of autonomous transportation sandwiched between the surface transportation and manned aviation.
A full fare advertising rule for all common carriers — airlines, cruise lines, trains, and buses. This will allow honest advertising that includes all mandatory taxes and fees, and will promote competition.
This first meeting highlights the importance of a strong, credible, and trusted consumer voice in our nation's capital. Continuous discussions with the various power groups in travel have resulted in far more consumer inclusion in discussions than ever before.