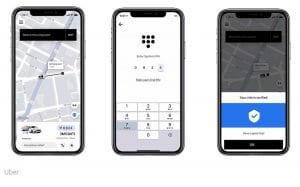 Learn about a new Uber security PIN code that should offer more security for travelers. We also get tips about the TSA lost and found. And, even better, how to avoid leaving things behind. Finally, learn about new denied boarding compensation systems to save the airlines, not you, money.
Latest safety solution is a Uber security PIN code for your ride
Complaints about the safety of passengers rise with the spread of ride-sharing or network transportation companies. Uber came up with a further security system. The Uber security PIN allows passengers to make sure that they are getting into an Uber auto that they called.
…all passengers in the US and Canada will have the option of supplying an Uber security PIN code to their driver to verify that they're in the right vehicle.

Enable the feature in the settings that will require PIN verification for every ride, or just for night trips (9PM to 6AM). The trip won't officially start until the driver enters the code.

While unstated, the feature is clearly a response to the murder of student Samantha Josephson, who entered the wrong car after hailing an Uber. Uber has long displayed the car model and license plate number of drivers after hailing them. But, not everyone pays attention -— and those that do might still hop in the wrong car. PIN codes theoretically prevent similar tragedies, although the voluntary nature may limit use to people who are already cautious about the cars they enter.
READ ALSO: 10 lost luggage rules for maximum compensation
TSA lost and found — better yet, how to avoid leaving things behind
Travelers forget the darndest things. Can you imagine forgetting your laptop at a TSA security checkpoint? I've never done that, but I have forgotten that I laid my cell phone on top of my rollaboard. I then dashed into the plane only to discover it was missing while en route to Phoenix from Boston. It was a major pain to get another phone and get back up to speed.
Here are some tips that will allow passengers who forget something valuable at the TSA checkpoint to be reconnected with it again. This system is not foolproof, but then again TSA doesn't force travelers to forget items.
Each month, Transportation Security Administration collects and catalogs 90,000 to 100,000 left items. These are inadvertently left behind at airport checkpoints by harried and distracted travelers.

Those items range from scarves and sunglasses to laptops, smartphones and some odd "How did they forget THAT?" items. Bowling balls, violins, gold teeth, urns, and boxes filled with human remains have been left.

On a post-holiday tour of TSA's Lost & Found room at Reagan National Airport, we spotted plenty of those items. [We also saw] multiple bags filled with left-behind IDs. There are shelves lined with ballcaps, winter coats, car seats, canes, and fully packed carry-on bags. Even CPAP machines used to treat sleep apnea have been forgotten.
…
"…many brands are grey and the same color as the checkpoint bins, so it can be easy to overlook your laptop," says Feinstein. "Also, if a bin has an advertisement in the bottom, travelers' eyes may be drawn to the ad and cause them to miss the driver's license and keys still in the bin."
ALSO ON TRAVELERS UNITED BLOG: Sharp focus on the perils of Uber
The post-David Dao era – the $10,000 denied boarding compensation voucher – is ending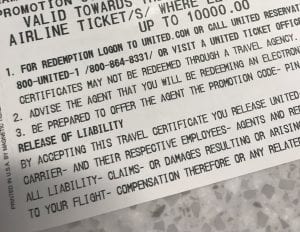 Airlines are smarter about denied boarding compensation. Delta is the champion of getting passengers to volunteer to be bumped. They operate an overbooked flight auction. Passengers can state how much they would accept in compensation to shift to another flight. This negotiation resulted in virtually no involuntary denied boardings at Delta.
Now, other airlines are following suit when it comes to denied boarding compensation. Once upon a time, United Airlines gave a passenger a $10,000 voucher for denied boarding. Those days are past.
Airlines are trying to cut what it costs them to give out denied boarding compensation to passengers when they overbook a flight. Both United and American copied Delta in soliciting 'bids' from customers. They ask what compensation they'd accept, hoping to avoid bidding wars at the gate.

In the wake of United's April 2017 passenger dragging incident … there was a huge public backlash against bumping passengers off of overbooked flights. Airlines started paying out far more compensation to avoid involuntarily denying boarding to passengers.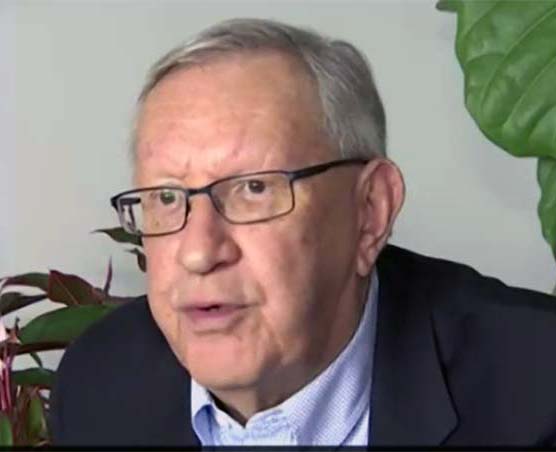 Charlie Leocha is the President of Travelers United. He has been working in Washington, DC, for the past ten years with Congress, the Department of Transportation and industry stakeholders on travel issues. He was the consumer representative to the Advisory Committee for Aviation Consumer Protections appointed by the Secretary of Transportation from 2012 through 2018.