---
DOT's redefinition of a service animal means pets will have more difficulty flying free.
---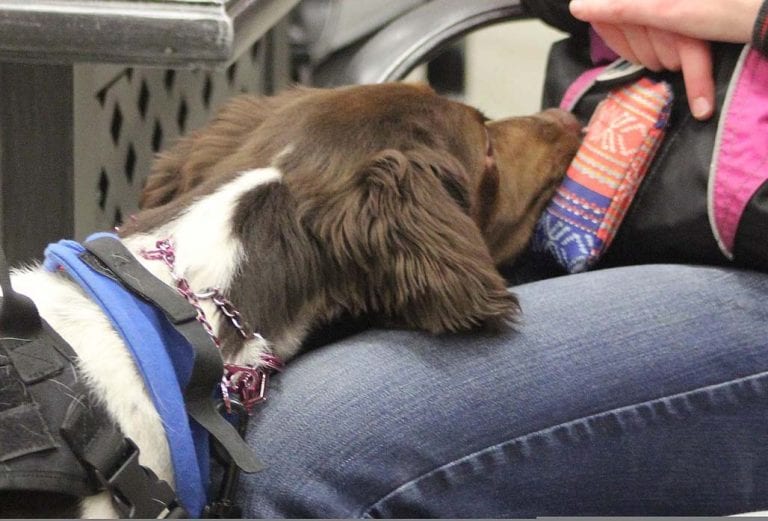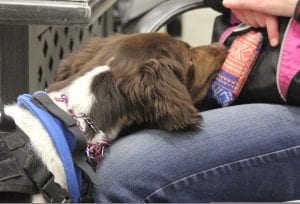 The Department of Transportation (DOT) released a notice of proposed rulemaking (NPRM) regarding emotional support animals. During the past months, this area of aviation regulation has been front and center for stakeholders. Finally, DOT acted. The DOT NPRM represents a dramatic change in controlling animals aboard planes.
The title of this post says it all. Passengers finding a way to scam the system necessitated the proposed rulemaking, They find a way to get their pets to fly free rather than paying. An Internet industry is actively certifying pets as service animals in order to take advantage of the current law. These websites present official-looking registrations and offer letters, vests, and ID kits for a pet to become an emotional support animals (ESA).
According to the Americans with Disabilities Act (ADA) service animals of any type must be accommodated. The Air Carrier Access Act (ACAA) that controlled the aviation sector uses similar rules and definitions as the ADA. However, these definitions do not work inside planes with limited space. Plus, jamming pets, service animals, and passengers into smaller and smaller spaces creates new issues and problems.
Experience has shown that true service animals cannot be mixed with phony emotional support pets
A sharp increase in biting, urinating, and defecating incidents caused by emotional support animals increasingly takes place. No one wants that kind of animal behavior aboard aircraft or in airports.
The current rules result in flight attendant attacks and other passengers bitten by emotional support animals (ESA). True service animals such as seeing-eye dogs face attacks from phony ESAs. Plus, the number of ESAs still grows exponentially. Nearly a million ESAs fly per year while stakeholders debate the NPRM.
The current pet charges range from $150-$250 per round-trip for cabin pets and as much as $400 for checked pets. Perhaps if those fees were more reasonable this NPRM would not be necessary.
READ ALSO: Everything you need to know about traveling with animals (and kids)
The increase in emotional support animals in aircraft creates problems for legitimate service animals 
A recent Wall Street Journal opinion piece penned by a veteran who cofounded Leashes of Valor noted:
For veterans like me, this isn't a laughing matter. We rely on highly skilled service animals to make it through our days. Every time someone tries to fly with a miniature horse, it makes airlines suspicious of our dogs. That's about to change. The Transportation Department released a rule last week that will keep untrained pets off planes and help airline officials identify trained service animals.
…
[Service] dogs receive up to two years of rigorous training before meeting their owners, who must complete a 16-day, 120-hour instructional program with the animals.

Some service dogs are trained to sense panic attacks or flashbacks and respond by nudging or lying on their owners to calm them down. Others know to interrupt their owners during a night terror. Many are trained to retrieve medication. Service dogs also learn how to tune out distractions and behave in public. They know not to growl, bite or lunge at people on planes or anywhere else.
…
Airlines have every reason to keep fraudulent service animals off flights. Last year, a passenger filed a lawsuit after an untrained dog mauled and permanently scarred him. Dogs have barked, urinated and defecated on planes. Delta Airlines reported an 84 percent spike in incident reports involving untrained animals between 2016 and 2017.

Until today, there were no clear federal rules to help airlines determine which animals they let on their flights. That often led them to turn veterans like me away. The new DOT rule creates a single, national definition of "service animals" that aligns with the Americans with Disabilities Act. Airlines will be able to distinguish professionally trained service dogs from pets wearing vests.
Pets can still fly but must be in pet carriers or fully-trained as service animals
The final rule is not yet written. The beginnings of this process, underway for about a year, continues. First, DOT announced a "clarification" of the current rule. Now, DOT released an NPRM. After the comment period during the coming 60-day comment period, the final rule will be written. That analysis period normally takes at least another six months. DOT will receive plenty of comments from both pet owners and the disabled community. It will hear from flight attendants and consumers with animal allergies. Many more will chime into specifics in the coming rule changes.
The final rule will not be published until around the end of 2020. However, DOT's process of studying and shaping the coming rule moves forward.
ALSO ON TRAVELERS UNITED BLOG: Stop emotional support animals from biting airline passengers
DOT proposed dramatic changes 
DOT's definition of a service animal is similar to DOJ's
Service animals can be limited to trained dogs; no miniature horses or cats
Airlines can require a health form as a condition of transportation
Service animals will require a complete behavior and training attestation as a condition of transport
Carriers can limit the number of service animals to two service animals per passenger — if there are two they both have to fit on the handler's lap and / or within the handler's foot space
Carriers can't discriminate based on breed
Passengers with a disability can be required to check in at the airport prior to travel time required for the general public.
The travel industry is united — Something has to be done
More than 75 organizations all signed a letter to the Secretary of Transportation, the Service Animal Coalition Letter. Travelers United signed the letter as the only supporting consumer organization together with the travel industry and disabled stakeholders.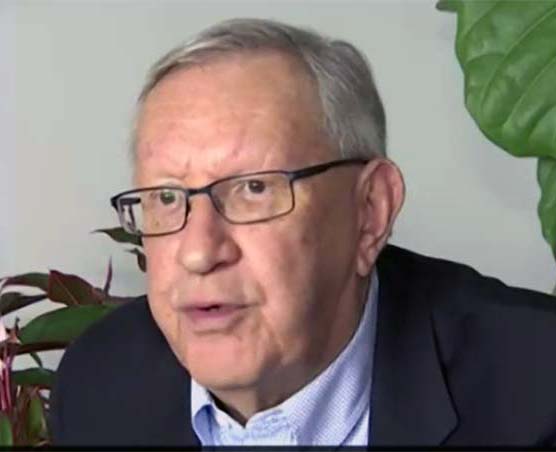 Charlie Leocha is the President of Travelers United. He has been working in Washington, DC, for the past 11 years with Congress, the Department of Transportation and industry stakeholders on travel issues. He was the first consumer representative to the Advisory Committee for Aviation Consumer Protections appointed by the Secretary of Transportation from 2012 through 2018.