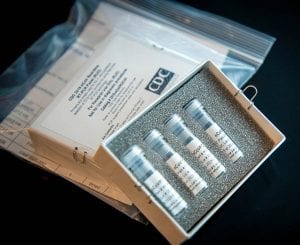 Today on our "day of rest" we take time to read about and ponder questions about travel. These questions raise awareness of non-traditional travel questions. Why isn't there a good, fast, and accurate airline passenger testing program for COVID-19? Will people going stir-crazy take "trips to nowhere" just to feel as though they are traveling? And, do European countries allow domestic partners to travel and live together during the days of the coronavirus. Or, must they be formally married.
Why aren't U.S. airlines testing passengers for COVID-19?
Why haven't any U.S. airlines tried testing passengers for COVID before they board? Wouldn't more people be flying if they knew every other passenger had been tested? The problems with airports and onsite testing passengers program for COVID are multifold.
Current tests take hours to process, which poses the problem of having people wait somewhere until the results come through. Hong Kong Airport has been doing this for all arriving passengers for some months, but that means passengers must sit in the adjacent convention center for hours after their flight. Many airports do not have a viable "waiting room," and many passengers would not accept waiting that long, especially for a short domestic flight, which is the majority of travel that U.S. passengers are taking.
---
READ ALSO:
Even smart travelers make these 8 passport mistakes
Passengers need an official DOT legal policy
---
Singapore Airlines considers "Flights to Nowhere" to encourage bookings
A friend of mine sent this to me saying that she is ready to go anywhere. This seems to be perfect for her. To get flyers back on aircraft without worrying about international regulations from the COVID-19 pandemic, Singapore Airlines is reportedly considering offering a "flight to nowhere." Passengers would be ferried on a flight departing and arriving at Singapore Changi Airport, potentially paid for in part with tourism credits.
According to the newspaper, the idea was first launched by Singapore Air Charter, which approached Singapore Airlines about partnering on the airplane rides. Each flight would be expected to take around three hours, suggested on the airline's Airbus A350. The talks have since lost momentum, but Singapore Airlines could be moving forward in a new partnership with the Singapore Tourism Board.

Although Singapore Airlines has operated "flights to nowhere" in the past, this latest initiative is fueled by public demand to travel. A survey conducted by Singapore Air Charter found 75 percent of flyers would be willing to pay for such a flight, at prices of around $211 for an economy seat and $432 for a business class seat.
EU countries allowing unmarried couples to reunite
According to a recent Pew Research Center study, the number of US adults who are in a traditional marriage relationship is hovering around 50 percent. That means almost half of the current population lives or has relationships with unmarried partners.
With today's COVID-19 limitations on the movement of citizens between countries, the half with non-traditional marriages is limited in their movement. This post takes time to see how Europe is handling giving permission to "partners" to travel together vs. married couples.
As of August 11th, there are now 9 countries in the European Union making exceptions to reunite un-married couples, even if one half is from a high-risk (and currently banned) country like the USA. France and Germany are the two newest entries, just making allowances within the last week.

Here are the EU nations currently allowing lovers to reunite, despite the travel bans:
Austria
Czech Republic
Denmark
Finland
France
Germany
Netherlands
Norway
Switzerland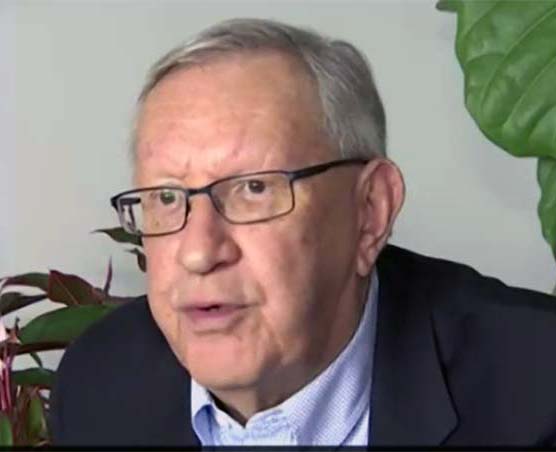 Charlie Leocha is the President of Travelers United. He has been working in Washington, DC, for the past 11 years with Congress, the Department of Transportation and industry stakeholders on travel issues. He was the first consumer representative to the Advisory Committee for Aviation Consumer Protections appointed by the Secretary of Transportation from 2012 through 2018.