Today we learn about the legend of panettone. I love this wonderful Christmas sweet bread. The British enjoy fruit cake (or save it for regifting next year. The Germans eat Stollen. The Poles devour Babka and Bulka. And, the Italians have developed a wonderful tradition of panettone at Christmas. Veterans now get entrance to national parks for free. The New York Times published 74 facts from their stories. Read this post and its links. You'll be glad you did.
The legend of panettone, Italy's mythical Christmas cake
As a kid, when living in Italy, I remember carrying panettone from house to house as Christmas house gifts. We received a lot of these wonderful Christmas gifts from Italian friends. Once upon a time, it was difficult to find good panettone here in the US. However, today Costco and Trader Joe's sell thousands of them. Plus, there are many panettones stacked up in grocery stores and delis across the country. If you haven't tried one, do so. You'll be glad you did.
The story of panettone is a mix of legends and fact. Ancient Romans feasted on panem triticum, a loaf of bread sweetened with egg and raisins. In the Middle Ages, the Milanese celebrated Christmas with three large loaves of wheat bread, which became official in a 1395 decree stating that all bakeries make pan de' sciori or pan del ton, a sweetened white wheat loaf, available to all on Christmas.

But sweeter is the legend of Toni, a kitchen boy in the court of Ludovico il Moro, Duke of Milan. Toni accidentally burnt the duke's Christmas Eve desserts, and to make up for it, he mixes leftover dough with sugar, egg, candied fruits and raisins and bakes a voluminous loaf. Ludovico loved it, and el pan de Toni becomes a court favorite and the official Christmas dessert.
---
READ ALSO: Go to these out-of-the-way national parks for your next vacation
How to master history and tourism in Oahu
---
Veterans and Gold Star families will now have free lifetime entry to national parks
This is not a new year benefit for veterans. It has been around since Veterans Day 2020. It is a wonderful benefit for anyone who has served in the military or who is a Gold Star family. Interior Secretary David Bernhardt, the Secretary of the Interior, originally announced the program on Oct. 28th. Veterans now have free entrance to national parks and the parks are free for everyone on November 11, Veterans Day.
Beginning on Veterans Day this Wednesday, U.S. veterans and Gold Star families will gain lifetime access to America's national parks, wildlife refuges and other public federal lands, according to a news release by the National Park Service.

The program waives standard entry fees to about 2,000 public locations across the United States, many of which have historical connections to the U.S. military.

The veterans and Gold Star family pass covers entrance fees at national parks and national wildlife refuges. It also covers standard amenity fees (day use fees) at national forests and grasslands, and at lands managed by the Bureau of Land Management, Bureau of Reclamation and U.S. Army Corps of Engineers. That includes any fees for a driver and all passengers in a personal vehicle that is permitted entry, or up to four adults at park sites that charge per person. …

Also available for nonveterans, the pass typically costs $80 per year. The National Park Service already offers free annual America the Beautiful passes to active-duty military and their dependent family members.
74 of Our Favorite Facts for 2020
The New York Times has collected these facts from their 2020 stories. I found reading through these "facts" fascinating. Here are some of the facts noted that have something to do with travel. The other 67 are fun. I promise that you will learn something new. Plus, click through to the story to see where the facts fit into the journalism.
1. Japan's legal system has a 99 percent conviction rate.
Carlos Ghosn, at Home but Waiting for the Next Move

3. McSorley's Old Ale House, established in 1854 in the East Village, served beer to Abraham Lincoln and John Lennon.
After 190 Years, the 'Most Famous Bar You've Never Heard of' Avoids Last Call

4. The Lehigh Valley in Eastern Pennsylvania is within an eight-hour drive of one-third of American consumers.
What the Rebirth of This Old Steel Center Means for Trump

9. About 95 percent of Egypt's population lives on about 4 percent of the land, a green belt roughly half the size of Ireland that follows the Nile as it snakes through the desert, then fans out into the Nile Delta.
As Egypt's Population Hits 100 Million, Celebration Is Muted

44. Ghulam Sarwar Khan, the Pakistani aviation minister, told Parliament in June that of around 860 pilots working for Pakistani air carriers, 260 had fraudulent licenses.
Suspension From European Airspace Is Latest Blow to Pakistan's Troubled Airline

58. In Belgium, the wealthy Dutch-speaking region in the north and the poorer French-speaking region in the south each have their own governments, political parties and cultures.
After 2 Years of Paralysis, Belgium Forms a (Very Fragile) Government

74. In Hawaiian, the word for salt is pa'akai, meaning "to solidify the sea."
How to Collect Salt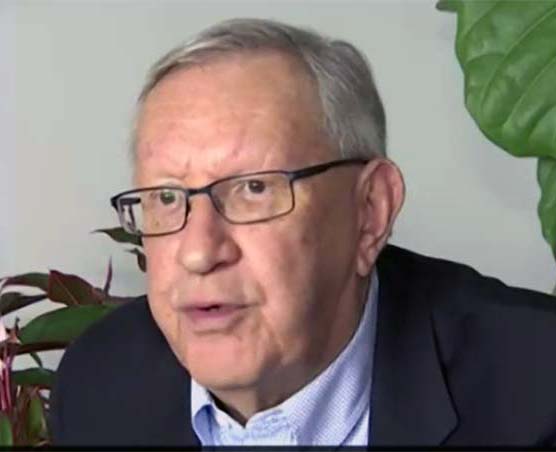 Charlie Leocha is the President of Travelers United. He has been working in Washington, DC, for the past 11 years with Congress, the Department of Transportation and industry stakeholders on travel issues. He was the first consumer representative to the Advisory Committee for Aviation Consumer Protections appointed by the Secretary of Transportation from 2012 through 2018.