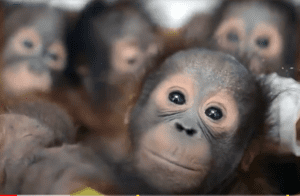 Can a gift shop addict find happiness online? Here is a story that attempts to answer the question. Online gift shops are, indeed, an attraction. Tourists who stole items from Pompeii have returned them because they are cursed. And finally, we ponder how a 30-second virus test might change tourism — if it is accurate.
A pandemic-era ode to every tourist's guilty pleasure: The (online) gift shop
Are tourist gift shops a guilty pleasure? I have always looked at them as a place simply to buy souvenirs. Gift shops are treated as a treat after visiting tourist sights. I never looked at a gift shop as an online shopping experience before.
This story explores the "online gift shop." The moniker creates an online gift shop experience level. It includes the Unclaimed Baggage Center, Orangutan Outreach, the Franz Kafka Museum, the Canadian Museum for Human Rights. and the Loch Ness Center online museum stores. There are many others. They do provide a kind of vacation as you move through the websites.
A different kind of desertion is on display, and on sale, at the Unclaimed Baggage Center in Scottsboro, Ala. For thrift-store lovers, picking through other people's abandoned pants is more relaxing than meditation. This place sounds like the greatest garage sale on Earth. The center is open, but if you can't get there, they do sell items online. [Where else can] you buy a pure silver flute, a Nicole Miller wedding dress (size 6) and solar-powered snake repellent under the same roof?
…
Everyone I know who goes to Prague comes back in love with this grand, soulful city. I'm aching to join their ranks. In addition to many other sites, being the ray of sunshine that I am I would very much like to see the Franz Kafka Museum, and the surrealist statue of the author in the Jewish quarter where he lived and worked are high on the list.
Tourist returns stolen artifacts 'after suffering Pompeii curse'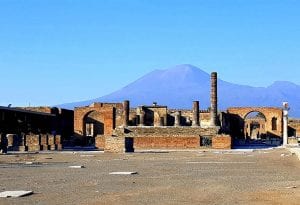 Here is a story of a lesson learned by more tourists than we can imagine. After stealing ancient souvenirs from Pompeii, tourists have been returning them after feeling cursed. They have experienced what they term as the "Pompeii curse" after their theft of the antiquities. It seems that the screaming and suffocating city citizens whose bones were moved or whose belongings were taken had their revenge.
The Canadian woman, identified only as Nicole, sent a package containing two mosaic tiles, parts of an amphora and a piece of ceramics to a travel agent in Pompeii, in southern Italy, alongside a letter of confession.

Nicole, who was in her early 20s when she visited Pompeii's archaeological park in 2005, blamed the theft for a run of misfortune that she has suffered in the years since, including having breast cancer twice and experiencing financial hardship.

"Please, take them back, they bring bad luck," she wrote.
…
"I am now 36 and had breast cancer twice," she said. "the last time ending in a double mastectomy. My family and I also had financial problems. We're good people and I don't want to pass this curse on to my family or children."

Nicole is not the only one to repent. The package contained another confessional letter from a couple, also from Canada, along with some stones stolen from the site in 2005.

"We took them without thinking of the pain and suffering these poor souls experienced during the eruption of Vesuvius and their terrible death," they wrote. "We are sorry, please forgive us for making this terrible choice. May their souls rest in peace."
30-second coronavirus test could help out the travel sector and more
I just wrote a story about how testing might substitute for a vaccine in the near term. Hawaii, Germany, New York City, Tampa, the United Arab Emirates, and London, among others, are working on this immediate solution. This post was found after my story went to press. These tests may do more to move the testing needle.
A rapid coronavirus detection test that gives results in under a minute – developed by Israel and India – should be ready in "a matter of days," according to Israeli Ambassador to India Ron Malka. "All the thresholds have been passed."

"It will be good news for the entire world. Until we manage to immunize the entire population, this joint operation, which we had named 'Open Skies,' would literally open the skies in terms of international travel and other economic activities as this can be used at airports and other places by requiring a person just to blow into a tube and the result would be available in 30-40-50 seconds."

The test is also very inexpensive, as the results are delivered locally without the logistics and cost of sending samples to a lab.

Israel sent a high-level Defense Research and Development Directorate delegation to India in July to develop the new and rapid test, while treating Indian patients with COVID-19. Preliminary tests have been carried out in the country and each of them has successfully passed the various stages required.
---
Pompeii photo by Denise Jones on Unsplash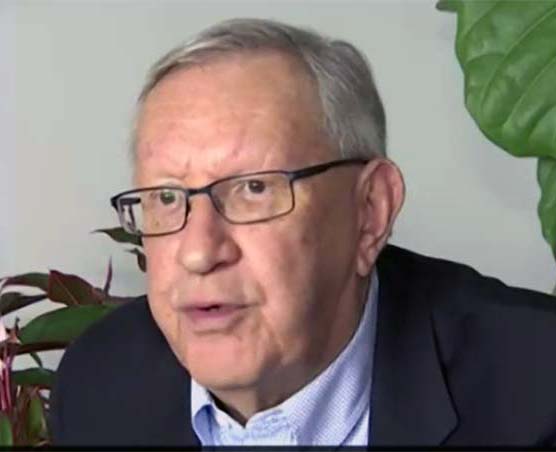 Charlie Leocha is the President of Travelers United. He has been working in Washington, DC, for the past 11 years with Congress, the Department of Transportation and industry stakeholders on travel issues. He was the first consumer representative to the Advisory Committee for Aviation Consumer Protections appointed by the Secretary of Transportation from 2012 through 2018.