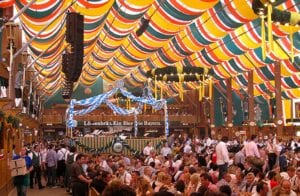 This week we learn that Oktoberfest has been canceled for 2021. The giant tents of singing Germans and fun rides will take a vacation until 2022. Smithsonian reopens in Washington, DC, during the month of May. The Federal Trade Commission (FTC) releases an important report on the right to repair products without the threat of warranty cancellations. Finally, the Travelers United poll on international travel in 2021.
Oktoberfest canceled for 2021
Söder gave three reasons for the cancellation of the Oktoberfest 2021:
The situation is too uncertain. We have an economic obligation here – a later cancellation of the Oktoberfest would be an economic loss.
Attempting to hold Oktoberfest midst the pandemic would have hurt the images of Munich and Bavaria.
An Oktoberfest with requirements such as mandatory masks and distances in the large tents would not be feasible and could lead to "chaotic conditions."
The 187th Oktoberfest was scheduled to take place from September 18 to October 3, 2021, on the Theresienwiese in Munich. This announcement marks the second year in a row that the coronavirus pandemic ensures no major folk festivals in Bavaria will take place – including the Oktoberfest.
Lord Mayor Dieter Reiter on the decision not to hold the Wiesn in 2021: "It wasn't an easy decision, but I have to make it now and I have done so." He said that responsibility for people's health should be weighted higher than the legitimate interest in celebrating: "That's why there will be no Wiesn in Munich this year either – for the 26th time in total."

Reiter asked for understanding for the decision. Despite measures and vaccinations, the pandemic is not yet over worldwide, he said. "The risk is simply too huge that people here could become infected with the Corona virus. I know how hard this is, not only for the visitors, but also how much it affects everyone who works at the Wiesn and now has to do without that income once again – from the waiters and waitresses to the stall operators, showmen and innkeepers. But, Oktoberfest can only take place completely or not at all." Or, in one Bavarian sentence: "So a bissl Wiesn geht ned." ("There's no thing like a little bit of Wiesn.")
Smithsonian reopens seven museums and the National Zoo this month
The Smithsonian reopens with seven museums to the public in May. The National Air and Space Museum's Steven F. Udvar-Hazy Center in Chantilly, Virginia, opened last Wednesday, May 5. Additional Smithsonian museums and the National Zoo will open Friday, May 14, and Friday, May 21, respectively.
The Smithsonian reopens with added health and safety measures due to the COVID-19 pandemic. Visitors will need to reserve free timed-entry passes for all locations. All other Smithsonian museums will remain temporarily closed to the public.
Reopening Schedule
Wednesday, May 5 — Steven F. Udvar-Hazy Center
Friday, May 14 — National Museum of African American History and Culture
National Portrait Gallery, Smithsonian American Art Museum, and its Renwick Gallery
Friday, May 21 — National Museum of American History, National Museum of the American Indian (Washington, D.C.), and the National Zoo.
The Smithsonian Museums will open with reduced hours of operation. Visitors will need to obtain a free-timed-entry pass for each location. Passes will be limited to six per individual for each museum location. The passes can be printed out at home. And, all visitors under 18 years of age must be accompanied by one adult.
National Zoo specifics: Viewing of the Zoo's newest panda cub, Xiao Qi Ji, will be limited for social distancing purposes and will require a separate free-timed-entry pass. Visitors can obtain a free pass for Asia Trail/Giant Pandas when they arrive at the Zoo. Passes will be released throughout the day. As a reminder for the public, Xiao Qi Ji is still young and sleeps a lot during the day.
Plus, visitors to the National Zoo must purchase a parking pass in advance online or by phone at 1-800-514-3841, ext. 1.
FTC report to Congress examines repair restrictions, recommends ways to expand consumers' repair rights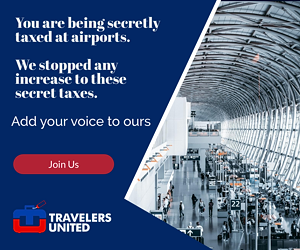 The Federal Trade Commission (FTC) had released an important report that restricts the use of repair limitations for products. Many companies require all repairs to be done by their technicians. This violates the spirit of antitrust laws, according to the FTC. The Commission, together with Congress, is exploring new rules where a person is not permitted to repair a product which they purchase. These actions take many forms, such as "gluing in batteries, limiting the availability of spare parts, and not giving you the repair instructions and software to help figure out the problem."
It is also against claims it is fraud for companies to revoke a product's warranty when the product has been repaired by an "unauthorized repair shop." If consumers are told that their warranty was voided or that it will be voided because of independent repair, report it to the FTC at ReportFraud.ftc.gov.
---
Less than half of Travelers United readers will travel internationally in 2021
---
READ ALSO:
Real-ID delayed, Mask mandate extended, Rental car shortage, TU Poll
Why we need a common flight credit rule for airlines from DOT, now
---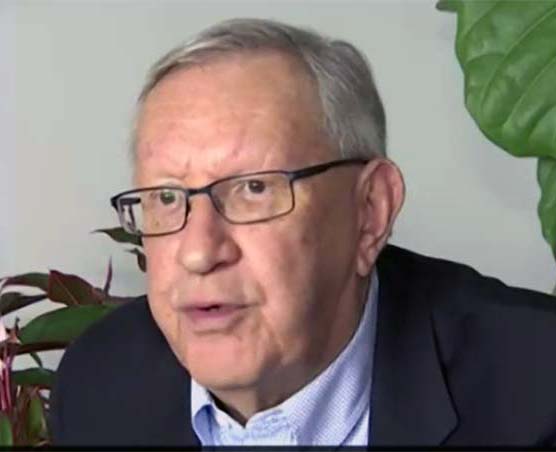 Charlie Leocha is the President of Travelers United. He has been working in Washington, DC, for the past 11 years with Congress, the Department of Transportation and industry stakeholders on travel issues. He was the first consumer representative to the Advisory Committee for Aviation Consumer Protections appointed by the Secretary of Transportation from 2012 through 2018.