---
Carnival Cruises hasn't stopped ocean dumping despite heavy fines
---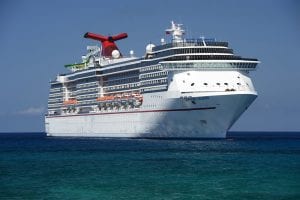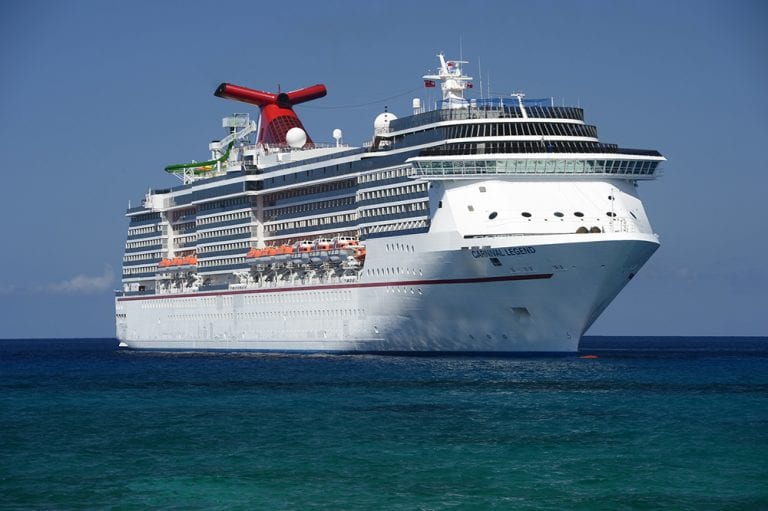 Since 1998, Carnival has pled guilty regularly for polluting the seas and air. They've been fined more than $600 million for those ocean dumping felonies. However, its actions are not changing despite the heavy fines.
Carnival belongs to the Cruise Lines International Association (CLIA), which states:
"No industry has a stronger interest in protecting the oceans we sail and the destinations we visit than cruise. It is not simply our responsibility; operating sustainably is a business imperative."
Apparently, Carnival never got the cruise line environmental protection memo.
In 2016, Carnival pled guilty to numerous felonies and paid a $40M fine
Princess Cruise Lines, LTD, is a wholly-owned subsidiary of Carnival. It pled guilty to numerous cruise line environmental protection felony violations:
Cruise line employees made illegal discharges using a "magic pipe" for years. They covered it up by running clean seawater through the ship's overboard equipment,
The corporation opened saltwater valves for two years to cover up illegal bilge waste discharges into the ocean,
Carnival falsified records to cover up oily bilge water discharges.
When the cruise lines pled guilty, Princess agreed to pay a $40 million fine. The corporation also implemented remedial action to prevent illegal environmental discharges. All Carnival ships are on probation from 2017 through 2022. Plus, the settlement permitted third-party monitoring, inspection, and reporting of cruise line environmental crimes. This included all ships owned and operated by Carnival and their subsidiaries by a Court Appointed Monitor (CAM).
READ ALSO: How to avoid cruise line travel insurance confusion
In their first report, the court documented almost 300 new violations by Carnival
The first CAM report, covering fiscal 2017–2018, documented 274 incidents. This report included some major Marine Pollution Law (MARPOL) violations.
Dumping 1,270 cubic meters of treated black water and 22 cubic meters of comminuted food waste in Bahamian waters.
Burning unfiltered heavy fuel oil 19 times in protected areas.
Falsifying numerous training and maintenance records.
The CAM report, dated April 2019, lists more violations. These additional charges include discharges of plastic waste from various Carnival ships. Particularly damning in the report, the CAM stated,
"These include repeated instances of prohibited discharges—including what appears to be a knowing instance of illegal discharge of contaminated food waste, and an instance of an alleged offer to falsify records to cover-up an illegal discharge."
Carnival's corporate leadership and culture allows ocean dumping
The latest CAM report, dated December 2019, is out. The 100-page report for the last quarter outlines violations committed by Carnival's various cruise lines. It states in its Environmental and ECP Violations summary,
"The Company violates environmental laws and the ECP, even while efforts aimed at compliance are underway. As the CAM has emphasized, while these incidents are concerning, the Company's deeper and more pressing barriers to compliance relate not to individual incidents on ships, but to the Company's broader corporate leadership and culture issues."
The corporate leadership and culture cause the company to continue to fail. In other words, the systemic problems of corporate leadership prevent its cruise lines from changing their ways. While the company seems to work to fulfill the requirements of the law, it continues damaging the seas and polluting the air.
New violations are reported in the latest December CAM report
Records falsification or missing records: A shipboard manager on the Seabourn Odyssey is alleged to have falsified training records. The manager asked a new crew member to sign an environmental training sheet prior to the training. In addition, a daily sounding log on Carnival Pride is reported to have been falsified by a ship's engineer.
Released illegal emissions into the atmosphere: The Carnival Freedom burned approximately 2.8 metric tons of heavy fuel oil in the control area. And the Carnival Dream burned heavy fuel oil in the control area in violation of environmental protection rules.
Ocean pollution regulations due to illegal dumping: The Caribbean Princess discharged wash water at Charleston, South Carolina. The Holland America Line Zuiderdam dumped acidic water at Newport, Rhode Island. These ocean and harbor dumping violations exceeded the rule standards.
Other violations include missing or falsification of records, as well as air and water pollution discharges.
Carnival executives don't act as though they believe that operating sustainably is a business imperative
Even more damning than the list of numerous violations is Carnival's corporate culture. The CAM report contains this expanded statement about management culture.
"Carnival's employees have described a culture where people who are involved in failures are blamed, and where management does not take required steps to learn from failures…In short, the employees have identified a culture that is neither open to feedback nor one that sees failure as a vital source of learning."
Apparently, Carnival's corporate leadership does not believe that "operating sustainably is a business imperative." Management continues to be in denial. Carnival still operates in a way that prevents the company from complying with the law. And, this keeps it from being the responsible corporate citizen they promise to be.
ALSO ON TRAVELERS UNITED BLOG: How to stop "Man Overboard" emergencies
Meaningful fines must provide effective enforcement
Carnival must protect the environment we all depend on. The court should finally hold Carnival's "feet to the fire." Fines on the cruise line should be punitive. Fining Carnival $40 million dollars, as was imposed in 2016, clearly did not change Carnival's culture,
The corporation nets more than $3 billion in profits annually. $40 million is insignificant pocket-change. The court must take responsible action to ensure Carnival will obey the law and protect the environment.
After many years working in corporate America as a chemical engineer, executive and eventually CFO of a multinational manufacturer, Ned founded a tech consulting company and later restarted NSL Photography, his photography business. As a well known corporate, travel and wildlife photographer, Ned travels the world writing about travel and photography, as well as running photography workshops, seminars and photowalks. Visit Ned's Photography Blog and Galleries.