These comments were filed on June 10, 2015, by Travelers United with the Department of Transportation supporting the expansion of transatlantic service by Norwegian Air International.
---

Travelers United, Inc. has already filed comments on the benefits for consumers of the approval of expanded service by Norwegian Air International. After the Department of Transportation (DOT), following its internal deliberations, decided to allow US carriers to form airline alliances with foreign carriers and then granted antitrust immunity to many of the partners in those alliances, it is difficult for consumers to believe that DOT would continue to rig the economic playing field in favor of US carriers.
Open Skies Agreements are negotiated treaties entered into with other governments that have served the US aviation industries well and have served consumers by opening up additional gateways to international destinations and new routes.
On the other hand, the formation of immunized joint ventures that have been encouraged by DOT have hurt American consumers by reducing competition. The oneworld, SkyTeam and Star Alliances have ended up forming an oligopoly that controls more than 80 percent of the international market between the US and foreign destinations.
Already, the delay of this permit for Norwegian Air International (NAI) by the DOT is nothing short of shameful. The arguments presented by airlines and their unions seeking protectionism are without merit. Since when has the DOT determined what labor laws should control which airlines?
Flags of convenience are flown by all airlines
The US airline industry is rife with incorporations of convenience. Major carriers are headquartered and formed in Delaware because they find that state to offer more favorable corporate governance rules. No major airline flies in or out of Delaware, of which I am aware.
In 2012, United and American Airlines were caught "…operating a 'sham' office in the DeKalb County community of Sycamore since 2001 after reaching an agreement to pay the town more than $300,000 a year — a fraction of what it would have owed in sales taxes in Chicago and Cook County." And, this was after the City of Chicago provided United Airlines millions in tax breaks to keep their headquarters in their city.
Airline unions should pay more attention to "fair wages" here at home
Airline union claims that they only want guarantees of "fair wages and working conditions," to be enforced by DOT. These same unions are perfectly happy to negotiate their pay at six-figure levels while at the same time they benefit from the abysmal salaries paid to regional airline pilots. The hypocrisy is palpable when mainline carriers are paying pilots salaries in the range of hundreds of thousands while negotiating with regional carriers that are paying some pilots less than twenty-five thousand dollars a year salary. Those regional carriers serve more than half of the mainline carrier's domestic destinations. Where is the earnest airline union concern for their brothers right here in the USA?
Plus, NAI has voluntarily committed to use only U.S. and European crews on NAI's transatlantic flights. This very significant voluntary step should enable immediate approval of the NAI application, thus answering the American union objections.
The long-delayed NAI application is clearly "in the public interest."
Is the new service "in the public interest," is the basic question. Here there is no doubt. Expanding international travel will provide thousands of jobs to airport workers, flight attendants (who will be hired and based here in the US), hotel and restaurant workers, Boeing, and many others associated with travel and tourism. Some of the pilots now flying at poverty wages for regional carriers may even have an opportunity to work for NAI. Wouldn't that be sweet?
Preventing this transatlantic competition is costing the American public millions of dollars every day that service is delayed. The approval of this application will not only increase aviation jobs in the United States but it will add dramatically to travel and tourism jobs here in the US.
It is not the job of Congress to protect a small clique of aviation union jobs and a non-competitive airline industry that has done all it can to mislead and deceive the flying public, but has also begun to treat its customers inhumanly — eliminating leg space, making seats narrower, eliminating service.
Plus, the increase in economic activity will improve the balance of trade — another benefit for the US. Plus, our European Union allies all support the increase in transatlantic travel.
The NAI application should be approved immediately.
The Norwegian Air International (NAI) application for a foreign air carrier permit should be approved promptly by the Department of Transportation (DOT). This airline will offer much needed competition for the current cabal of three international airline alliances that currently control more than 80 percent of the international market.
This airline and airline union lobbying effort is strictly an effort to stop competition and keep prices high when three airline alliances are allowed to collude and divide the market.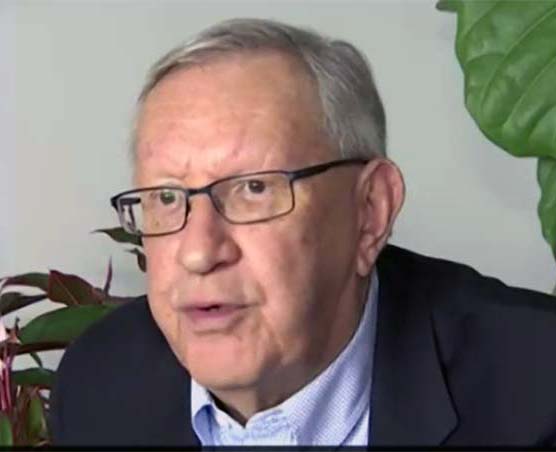 Charlie Leocha is the President of Travelers United. He has been working in Washington, DC, for the past 11 years with Congress, the Department of Transportation and industry stakeholders on travel issues. He was the first consumer representative to the Advisory Committee for Aviation Consumer Protections appointed by the Secretary of Transportation from 2012 through 2018.