---
Americans love their pets and miss them when we travel
---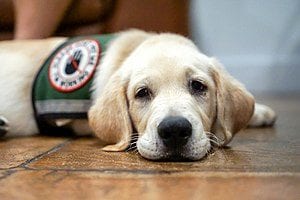 The Department of Transportation (DOT) has issued its new Emotional Support Animal regulations. These regulations will have a significant effect on pet owners. We realize that emotional support animals are not pets. And, so do the airlines. However, re-educating pet owners about the change in pet travel protocols will become more important.
Actually, there have not been that many changes to pet travel rules. But those who were skirting the rules by traveling with pets as emotional support animals will now have to fork over significant pet travel fees. Of course, that is why there were scamming the system in the first place.
Pet travel can cost a lot via air
Airlines have some provisions for traveling with pets, but pet travel is not inexpensive. Larger animals go in cargo, although some airlines have suspended that option during the COVID-19 pandemic. While prices vary, it's usually at least $200 one way.
Even a small cat or dog that fits in a kennel under the seat in front of you can cost about $250 roundtrip. In some cases, it costs more than the air ticket itself. Plus, the pet cannot leave their kennel during the flight.
I'm very fond of my cats. And one of my cats actually likes traveling in cars. Preferably on someone's lap. But with all the restrictions and the costs, she's never been on a plane, nor is she likely to be.
---
Read also:
Emotional support animals rule for airlines offers a reasonable, horse-sense compromise
Stop emotional support animals from biting airline passengers
---
Yes, there used to a way around pet travel charges — get emotional support animal certification
Some travelers figured out a way around pet fees … by calling their animal an "emotional support animal."  This means they can bring a cat, dog, or other animal, on board the plane for no cost, and with few restrictions.
I don't mean to denigrate the idea of an "emotional support animal." Although you could argue most pets are about emotional support, especially while most of us are somewhat cut off from families and friends due to COVID-19. Heck, working at home is more pleasant and calming these days with a cat on my lap. But the concept has gotten out of hand.
Emotional support animals travel free and don't have to stay in a kennel
I've had clients ask about calling their pet an "emotional support animal" just to save money. However, the bigger advantage to a traveler has been that the animal doesn't have to stay in a kennel. Plus, the animal can be larger than a "pet."  And we've all heard some story about an exotic animal or bird on board. Personally, the worst I've experienced is just a dog that was large enough to take up most of the floor space.
Now the DOT is cracking down.
New rules define emotional support rules
For starters, the new rules define a service animal "as a dog that is individually trained to do work or perform tasks for the benefit of a person with a disability."  No longer must airlines consider an emotional support animal to be a service animal.
"Psychiatric service animals" are allowed, again, but they must be dogs. A passenger may be required to show forms "developed by DOT attesting to a service animal's health, behavior and training."
Also, there are rules that airlines can require the dog be on a leash, and that an airline can refuse an aggressive or threatening animal. Airlines can require a dog to fit in a passenger's foot space. (This last rule doesn't have hard and fast dimensions, but would probably stop someone from traveling with a supersized mastiff or even a very large German Shepherd, unless in first class. Or, the airlines have permission to move the passenger to a seat with more room, fly the dog as cargo, or shift the passenger to another flight with more room.
Small animals that are not dogs will be subject to pet travel fees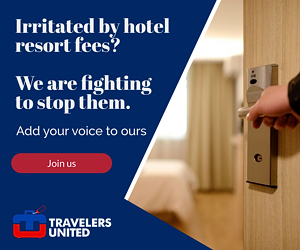 Now again, for those who need their pets near them on a plane, they can pay. This new rule means cats and small dogs will still be allowed on board, for a fee. They will be subject to capacity limits. Animals will have to stay in their kennels but can be visible at all times, and presumably petted through the bars.
While some will be unhappy, the DOT change will be welcomed by flight attendants and most passengers alike. Having the law, due to take effect in 30 days, will also make it much easier for flight attendants to stop people trying to take advantage of the "emotional support" policy.
To be fair, one argument against the change is that there are some people with legitimate emotional and mental health issues who really do need the comfort of an animal onboard. They might not be able to afford the cost of the in-cabin pet fee. But for those who really need a furry companion, airlines ARE keeping open the opportunity to bring a trained dog for free, with appropriate forms.
Cat people will have to wait or pay pet travel fees
And as a cat person who finds working at home with one on my lap especially soothing in 2020,  I can imagine cats might be added to the approved list, in time.  I can also imagine that airlines could come up with some sort of advance cost waiver to have an animal in-cabin if it's a hardship.
But in general, I am guessing many travelers won't like this change. Of course, there are those who've been bringing all sorts of creatures on board who won't be happy. Scammers will have to pay to fly their pets across the planet. And, there are some travelers who've always wanted to see an "emotional support" miniature horse, pig, or peacock who may shed a tear as well.
Janice Hough is a California-based travel agent a travel blogger and a part-time comedy writer. A frequent flier herself, she's been doing battle with airlines, hotels, and other travel companies for over three decades. Besides writing for Travelers United, Janice has a humor blog at Leftcoastsportsbabe.com (Warning, the political and sports humor therein does not represent the views of anyone but herself.)