---
Passengers say, "No increase in airport taxes."
---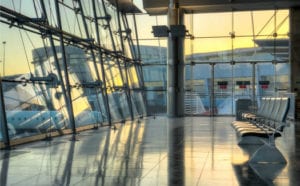 December is decision month for an increase in airport taxes. Since the Senate Appropriations Committee managed to slip a passenger facility charge (PFC) increase into their budget proposal, the tax increase will face an up-or-down vote or negotiations among congressional leaders this month.
Most passengers do not even know of this stealth tax on their airline travels. It is hidden in their ticket price.
In a nutshell, Travelers United has argued the following against any increase in PFCs.
Localities should pay their fair share for airport improvements.
Taxes on airline travel are already excessive.
Airports already have excess funding.
There have been no studies showing that this doubling of airport taxes is needed.
Today, travelers are hit with a tax of $4.50 every time they take off on a flight. That adds up to $9 on every round-trip flight. And, if passengers are faced with a connecting flight (as about 70 percent of travelers are) the tax applies to the connecting flight as well. That brings the total up to $18 in airport taxes for every connecting round trip.
The Senate Appropriations Committee surprisingly proposed increasing the PFC from $4.50 to $8.50. That is almost a doubling of this hidden tax. For the first time, the airport tax question has been removed from the Federal Aviation Administration (FAA) budget process and is now being considered by a new group of congressmen.
Travelers United has been active in Washington, DC, visiting appropriation committee members and their staff for the last two months. Earlier, we maintained an email campaign to educate congressmen about the public's distaste for an airport tax increase.
If enacted, the proposed PFC increase included in the Senate FY 2018 THUD Appropriations bill will add another $2.6 billion to PFC collection, levied on every American that travels by air.
The results of our efforts to stop this increase are unclear. Our focus has been on the House of Representatives members of their appropriations committee. These members are being asked to vote on a dramatic increase in airport taxes that their committee has never spent time with before. We need your help. Write to your Representatives. Let them know passengers have no interest in having their airport taxes almost doubled. Write to your Senators as well.

Localities enjoying the benefits of airports should pay their fair share
A vibrant, efficient and busy airport is a major economic engine for a community. Everyone benefits from new airport construction. But only the passengers are paying.
Consumers are paying more than enough. Localities have a responsibility to pay for infrastructure that supports their community, real estate investments and businesses. These costs should not be borne solely by airline passengers. Even municipal bonds used to finance airport improvements bonds are paid for in a large part by using PFC incomes. The April 2015 GAO study titled Information on Funding Sources and Planned Capital Development states that airports plan to spend 74 percent of their PFC revenues on debt service.
Taxes on passengers are extraordinary
Travelers are repeatedly taxed for airport projects. When a traveler purchases an airline ticket, they pay a 7.5 percent excise tax on the cost of the airline ticket and a $4.10 domestic segment fee. These taxes and fees are collected to fund the Airport and Airway Trust fund and accounted for $9.9 billion out of the $14.4 billion collected in 2016. From the Airport and Airway Trust Fund, the airports can apply for grants for airport projects under the Airport Improvement Program, which provides $3.35 billion every year.
The PFC is also collected for every enplanement during air travel up to $18.00 per roundtrip. In 2016, the airports collected nearly $3.2 billion in PFCs, which is $135 million more than was collected in the prior year. In fact, since 2005, PFC collection has grown by $1 billion. Because of this triple tax system on travel, over $6.5 billion was collected in 2016 for airport projects, all from travelers.
For a family of four spending $200 apiece on airfare, that means an excise tax of $60 plus $45.20 — a total of $105.20 in taxes. By the time the taxes are figured into the cost of travel, the effective tax rate is 21 percent on average.
Airports and localities have plenty of access to funding
For all of the weeping and wailing about the need for more taxes, Travelers United found an airport financial ecosystem flush with cash. Unlike our highway systems, where potholes are not filled and bridges crumble, and our skeletal, lackluster national passenger rail network, the airport system is state-of-the-art. Airports are fancy architectural masterpieces with massive road and rail access, surrounded by millions of dollars of commercial buildings, warehouses and freight handler offices that pay plenty of taxes, just not directly to airports.
Most of the big terminal construction projects are jointly financed by airports and airlines together.
Most of the airports have high A-rated bonds that make borrowing money easy and at low interest rates.
Airport infrastructure bank accounts are enormous, with an uncommitted balance of about $11.4 billion of unrestricted cash and investments. (Even if not one tax was collected next year, this nest egg would support almost every planned airport construction project.)
Other federal programs that support airport construction and safety enhancements are also enjoying plenty of cash. The Airport and Airway Trust Fund has $6 billion in the bank for future airport construction spending.
The airports just collected more than $24 billion in revenues in the past year.
The average collection per passenger has far exceeded the inflation rate over the past 15 years.
There have been no studies showing that this doubling of airport taxes is needed.
While sources of possible airport funding are abundant, there have been no studies presented to the Senate or House Appropriation Committees showing that there is a need for this near doubling of airport taxes.
There were no hearings on any of the details of this massive increase such as:
Any plans to modernize airport business plans to reduce the need for PFC collection;
Alternative revenue sources available to airports;
Increased local funding for airports in addition to passenger funding;
Restrictions on federal funding; or
An explanation regarding how the dramatic tax increase was calculated and why.
Travelers United firmly rejects any need for any increase in government taxes and fees that fall on air travelers. Other stakeholders should pay their share. We are already paying more than our fair share.
Call your Congressman. Complain. Let them know that you do not think new passenger charges are the answer.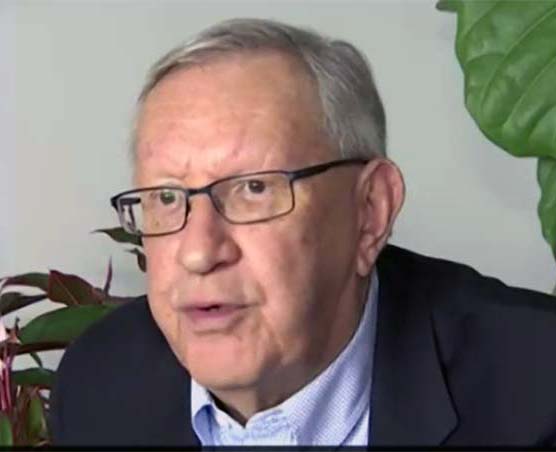 Charlie Leocha is the President of Travelers United. He has been working in Washington, DC, for the past 11 years with Congress, the Department of Transportation and industry stakeholders on travel issues. He was the first consumer representative to the Advisory Committee for Aviation Consumer Protections appointed by the Secretary of Transportation from 2012 through 2018.