---
Smartphone apps and services to help travelers in the "no car required" world
---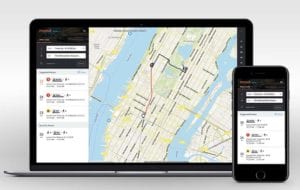 Modern technology has transformed how people navigate cities and metropolitan areas, regardless of the mode of travel they choose. The no car required apps have made it remarkably easier to figure out how to use public transportation systems — a task that previously required carrying and understanding often complex maps and schedules.
Now, you can simply type your destination into a smartphone and be guided how to get there using buses and trains, combined with walking. You can see when the next bus or train is predicted to arrive at your nearest stop, and easily figure out where individual routes go and where to connect between routes. Using transit when visiting an area saves a considerable amount of money and often lets you avoid traffic.
Here is a brief guide to some of the smartphone apps and services available to help travelers navigate an urban area after arriving without one's car. Most of these services are available throughout the US, as well as in many cities abroad. Please feel free to share your own experiences with these and other shared mobility services in the comments or by emailing me at malcolm.kenton@travelersunited.org or commenting on this post.
Apps for navigation via public transportation
Bikeshare & bike rental
If you're an experienced urban cyclist, or even just a casual tourist looking for an easy way to cruise around an attraction like Washington, DC's National Mall, bikeshare systems (where you can pick up a bike at a docking station, rent it by the hour or half-hour, and return it at the same or another docking station) are convenient and often economical compared to renting a bike from a bike shop or tour company. Many individual city shared bicycle systems have their own apps that you can find by searching your device's App Store. There is also an app called Spotcycle that shows docking station locations for most bikeshare systems and, when you tap on a station, shows how many bikes and empty docks are available at that station. Transit App (mentioned above) also shows bikeshare station locations and statuses. Two companies that run bike-share systems in various cities, B-Cycle and Zagster, also have their own apps. (Zagster allows users to reserve and pay in advance for bikes in the cities it serves. The app will give you a code to unlock the bike.)
Taxi & rideshare:
Curb

and

MyTaxi

– These apps allow you to hail and pay for a taxi using the app, the same way rideshare apps work, but using only taxis that meet local licensing and metering regulations.

Uber

and

Lyft

– These now well-known ridesharing apps offer varying levels of service (including less expensive, all-shared-ride options where you may share the vehicle with others going in your same general direction) and are now available just about everywhere in the US and in many places abroad.
If you absolutely need a car, there are many ways to get one affordably without having to deal with the major rental car companies (which often involves going to the airport and being subject to strict conditions and return times). I'll have an overview of some of the app-based vehicle sharing and peer-to-peer rental services available next week.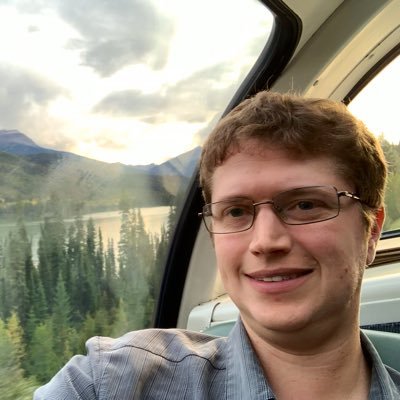 I am a writer, researcher, multimedia communications professional, and photo/videographer.
I am focused on achieving sustainable economic development and human-scaled communities through a robust multi-modal transportation system centered around a network of high-performance local, regional, and inter-regional passenger trains and frequent and reliable rail transit (streetcars, light rail, commuter rail and subways/metros).