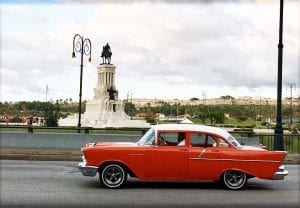 Today we look at new rules for traveling to Cuba and how trips can still be taken. We read complaints about and problems with the new Marriot Hotels (and State of California) decision to ban small toiletry items. And, we learn about the dramatic increase in solo female travelers and why they do it.
7 things you need to know about going to Cuba now
The Trump administration changed the rules for Americans traveling to Cuba in June, but it did not close down tourism. Now there are new rules for getting to Cuba. "Americans can still visit the island under the 'support for Cuban people' category, either independently or on an accompanied tour. That category requires you to spend money at Cuban-owned businesses throughout your trip, something you are certain to do, even without trying."
Here is a synopsis of the news via the New York Times. Click here for more details.
You can still go. You can't go on cruise ships but you can go on 11 other programs.
Tourist cards are easy to get.
Some hotels are restricted, but there is a thriving Airbnb program.
Bring lots of cash.
Add in a 10 percent exchange fee.
There are two currencies — no US dollars.
Health insurance is included
ALSO IN TRAVELERS UNITED: What is the secret to scoring a hotel room upgrade?
Marriott's move to bulk toiletries is already a disaster
Marriott is moving to bulk toiletries worldwide by the end of next year. However, travel writers from "View from the Wing" are already seeing the problem for guests with this strategy. There are three basic issues.
They don't get refilled properly and when they do get refilled hotels are more likely to use counterfeit products.
They're germ magnets. They simply aren't sanitized by housekeeping. Here's a National Institutes of Health study on bacterial contamination of bulk-soap-refillable dispensers.
And guests have been known to put stuff in them you wouldn't want there. Even where there have been safeguarding locks in place I've had rooms where those weren't locked.
Two years ago someone replaced the soap in dispensers at the Detroit airport with a disgusting bodily fluid making this the most easily predictable – and predicted – consequence of bulk toiletries imaginable.
Don't tell me this is the price we're expected to pay for the environment when hotels have the option to provide single-use biodegradable packaging for toiletries instead of unsanitary bulk packaging.
READ ALSO: No more individual toiletry items — a mistake or not?
Solo female travel: Why it's worthwhile
So, female travelers are striking out for new destinations in big numbers. The number of travelers who are solo females has grown by 45 percent during the past few years. Women claim that the experiences are, "… incredibly empowering…"
And if you want to travel alone, as in without friends or families, but not alone alone, that's also becoming easier to do, with travel companies creating more trips designed with solo female travelers in mind. "As one of the fastest-growing markets in the travel industry, it's time we start celebrating these solo travelers, not just accommodating them," Leigh Barnes, Intrepid Travel's regional director of North America, stated in a press release.
…
Female members of the Solo Travel Society have stated that traveling solo has many benefits, including the following:
• Freedom and independence (the opportunity to do what you want on your own schedule).
• Budget flexibility (You set the amount you want to spend.)
• Opportunities to challenge and surprise yourself (e.g. pushing your boundaries in ways you might not if you were traveling with friends and family, such as chatting up the stranger sitting beside you at a cafe).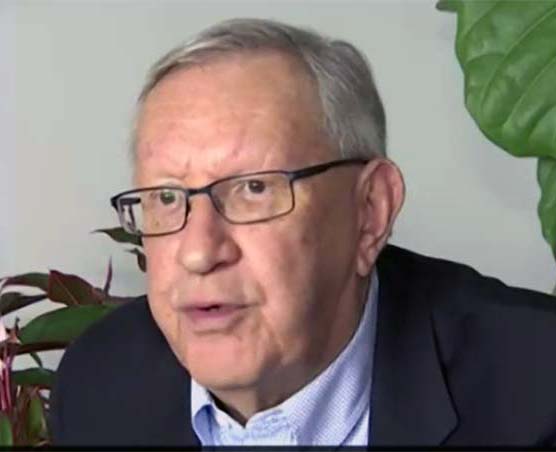 Charlie Leocha is the President of Travelers United. He has been working in Washington, DC, for the past 11 years with Congress, the Department of Transportation and industry stakeholders on travel issues. He was the first consumer representative to the Advisory Committee for Aviation Consumer Protections appointed by the Secretary of Transportation from 2012 through 2018.