---
Renamed: Louisville Muhammad Ali International Airport (SDF), new musical instrument baggage fees, NYC metro pass changes
---
Louisville unveils Muhammad Ali International Airport logo
The Louisville, KY, airport was renamed the Louisville Muhammad Ali International Airport. Its airport code will remain SDF based on the airport's former name, Standiford Field. It handles about four million passengers annually. The Muhammad Ali International Airport is also the home of UPS and in terms of cargo traffic, it's the third-busiest in the United States and seventh-busiest for such in the world.
Southwest Airlines dominates the airport's passenger operations with more than a million passengers a year. Delta Air Lines and a group of regional airlines round out the airlines serving the Muhammad Ali International Airport.
"The true purpose of an airport is to foster human connection, to bring us together," Louisville Mayor Greg Fischer said, adding that Ali, who died in 2016, was a master at making those connections.

READ ALSO: Stop costly missed connections caused by brazen airlines

The new logo features a silhouette of Ali with outstretched arms and an image of a butterfly behind him — a reference to his famous line: "Float like a butterfly, sting like a bee."
…
Ali's widow, Lonnie Ali, attended the event and said her husband spent 54 years traveling to all corners of the globe, making new friends and learning new customs, despite his fear of flying. She added that she hopes guests who visit the airport will embrace a similar outlook and will want to return to the city soon.

If Ali was still here, she said, he would declare Louisville's airport the greatest.
Taking a cello or a surfboard on a plane? American Airlines just cut its fees
American Airlines has revamped its musical instrument and sports equipment fees. These changes will allow some passengers to save money on travel.
Effective immediately, American Airlines will no longer charge passengers $150 to check sports equipment like bicycles or surfboards, or musical instruments like a cello. Such items, which were previously considered oversize baggage, will now be covered by the regular $30 fee for checked luggage, as long as the item weighs less than 50 pounds. And come winter, or if you're heading to the Southern Hemisphere, skiers will be able to include their skis and an equipment bag as a single item if the weight is below that limit.

"American has made it easier for musicians and athletes to travel with their gear by eliminating certain fees that were previously imposed on oversize equipment," Ross Feinstein, a spokesman for the airline, said in a statement. The changes were based on customer and employee feedback.
New York transit edges into a future without MetroCards
Contactless fare readers are now in operation at 16 subway stations in New York City and on Staten Island buses. These new systems do far more than only collect subway fares. They allow the city to collect data on its passengers. The system can offer incentives for more travel. Or, as they do in London. A "fare capping system" may allow riders to pay by the ride but will stop collecting money after riders reach the weekly or monthly pass levels. So, changes may also save citizens money — that's a welcome change to the gouging many of us feel we have recently been facing, especially to lower-income riders.
To use one, riders with contactless credit or debit cards, or smartphones or smartwatches equipped with mobile wallets, can tap or wave them in the direction of a reader, which will glow blue when they're ready to use. (You can tell if your credit card is contactless if it has a sort of sideways Wi-Fi symbol on it).

Riders will also be able to use Apple Pay, Google Pay, Samsung Pay, and Fitbit Pay to purchase single tickets. And they'll be able to create and log on to their own MTA payment accounts, so they can keep track of their rides and add money to their passes from afar. The system—and the ability to use it for monthly or weekly transit passes—should roll out MTA-wide by late 2020. By 2021, riders should also be able to purchase OMNY cards, which they can load with cash and use like today's MetroCards. OMNY apps for iOS and Android are in production.
ALSO ON TRAVELERS UNITED: 10 lost luggage rules for maximum compensation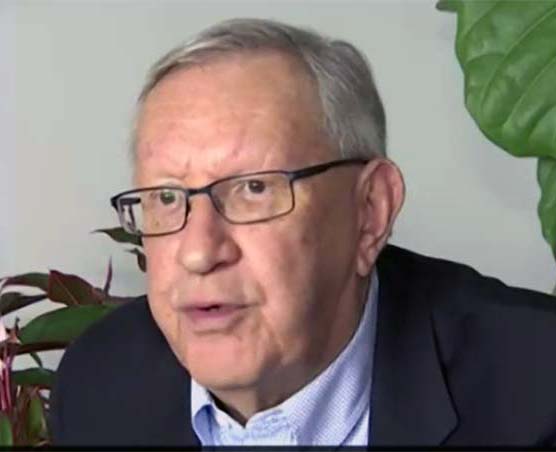 Charlie Leocha is the President of Travelers United. He has been working in Washington, DC, for the past 11 years with Congress, the Department of Transportation and industry stakeholders on travel issues. He was the first consumer representative to the Advisory Committee for Aviation Consumer Protections appointed by the Secretary of Transportation from 2012 through 2018.