In a matter of days, Steven Slater has become a household name. The Jet Blue Flight Attendant now has over 208,000 followers on Facebook, thousands on Twitter, and cult-like responses of support popping up all over You Tube.
This comes only days after he "freaked out" after a rude passenger did not follow his orders about stowing their overhead luggage and then the bag hit him in the head.

The tipping point incident caused him to grab the airplane microphone, curse the unruly passenger, claim "he's outta here," grab a couple of beers, and jump down the emergency chute of the aircraft.
His bold (and humorous) "loose cannon" departure from the scene has elicited a heroic response from people all-around the world who wish they could muster the same bravado to share in their workplaces.
The aftermath of this story has also brought on the all-too-familiar "blame game" that our culture loves. There have been the knee-jerk reactions that Jet Blue as an entire organization must be evil, that Slater must be a psycho-path, or that the rude passenger on the airplane "had it coming to them." Unfortunately, each of those responses are natural reactions in the heat of the moment. They each, however, are probably not entirely accurate.
They fail to acknowledge the broader-picture reality that we all share in the creation of these cultures. There are wonderful airline employees and not so good ones. There are passengers that enter our airports out of a spirit of entitlement and there are ones who exude gratitude. All of us contribute to these environments.
The fact of the matter is that we all need to Step Back. The airlines need to Step Back and continue to think about how to serve "the friendly skies" more efficiently and with the heart of a servant-leader. Passengers need to Step Back and think about how they truly want to move throughout the world with more compassion and grace.
It's in the midst of many small, intentional actions that a new spirit can spread throughout air travel and our world.
So, next time you travel, spread a different spirit. I invite you to let Don Miguel Ruiz's notion of the "Four Agreements" intersect with your commitment to join the "Step Back from the Baggage Claim" movement. Put this spirit into motion,
• Be Impeccable With Your Words
Be thoughtful about the words you choose to share with those at the ticketing counters, on your flight, or at the baggage claim. Instead of constant complaints, what if we used our words to send out ripples of encouragement, hope and positivity to those around us? Be authentic in speech and action.
• Don't Take Anything Personally
Don't internalize another person's negativity. Chances are that the issue they are upset about is not the real issue and the situation is probably out of their control anyway.
* Don't Make Assumptions – We have no idea what emotional baggage people are carrying with them on an everyday basis. We never have the full story. Instead of rushing to judgment and conclusions, give people the benefit of the doubt.
• Always Be Your Best
What would it mean for the culture of air travel if we were able to bring our very best to the seemingly insignificant moments along our journey? Just think what viral influence the collective spirit of many can have on our world. Today, travel gracefully in between the destination points.
The Steven Slater story is hilarious. But rather than pointing the finger at who I think is to blame for the culture in the crowded spaces of our world, I'd rather be part of the solution. Join the Movement. And guess what — this spirit will spill over into other areas of our lives as well.
Travel Gracefully,
Jason Barger is an Author, Speaker, Consultant, and Creator of the "Step Back from the Baggage Claim" Movement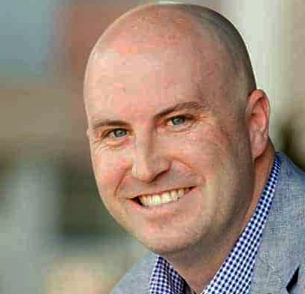 Jason Barger spent seven straight days flying 6,458 miles to seven different cities – without leaving the airports the entire time. He studied 10,000 minutes of observations at all four corners of the U.S. and reflected on how our airport experiences can teach us about our lives TODAY. The funny and inspiring stories remind us how to change our daily world in our personal lives, businesses, schools, and faith communities! Join the movement. All four editions of Step Back from the Baggage Claim are motivational books perfect for anyone looking to impact change in their life and work.