---
Too many travel cooks mix up the travel stew
---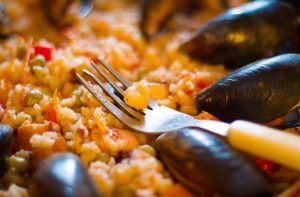 Many travelers make some of their own bookings on the Internet. They only get an agent involved for more complicated travel. That works out fine until sometimes they try to mix the two. Web bookings and those made by travel agents don't play well together. It is a case where too many travel cooks can spoil perfect vacation planning.
If you are a traveler with the ability to book travel without involving another human, or if you wouldn't dream of trying to navigate reservations on your own and turn your travel over to a travel agent or an assistant, this post is not directed at you. For the rest of you, here are warnings about perfect vacation planning.
My most recent story involves a client who usually books herself, but wanted an escorted trip to India. After going through a number of alternatives, we settled on a deluxe small group tour with Insight Gold, a well-regarded US company. She was particularly concerned about having a tour manager, and assistance at every stop.  She also decided to arrive one day early, and we booked and paid for an extra night at the first hotel, with confirmed airport transfer.
So far, so good. However, too may travel cooks working on the same vacation almost ruined it. Sometimes perfect vacation planning can create problems.
ALSO IN TRAVELERS UNITED: When is a best-room-rate a scam? Plus, more hotel lies
My client was anxious about details, though our agency was generally able to reassure her. Her documents also listed hotel contact information and the ground operators used in India. Unfortunately, at the last minute, she started worrying about her transfer and managed to reach the ground operator in India by email, giving her hotel name and asking that they confirm she would be picked up.
As I figured out later, the man answering emails for the ground operator transfer company wasn't used to dealing with US tour passengers directly. and had no idea who she was. He cheerfully confirmed they could pick her up, for about $40. Then she asked him hotel questions and he guessed she was with a less deluxe tour group that hadn't prepaid transfers, which was going to start the following day at a different hotel.
At this point, she became quite worried and tried to connect me with the person she had talked to in India. She asked if we could work out her not having to change hotels.
Since Insight Gold was the tour operator and the contract was with the local company, no one there had any idea who our agency was. After about a dozen emails and a lot of stress and confusion, it was sorted out. She didn't even have to pay twice for the transfer. And she didn't end up getting transferred to the wrong hotel later. The problems caused by too many travel cooks could have been worse,
Had she just accepted my confirmation, which was even in writing, it would have been much less stressful and time-consuming. I did tell her going forward that she HAD to work with her tour manager directly for future concerns.
While this is an extreme example, most travel agents have many such stories, as do some travelers, about too many travel cooks. I've had clients call airlines about bookings that were supposed to be changed only by agents. They ended up messing up their tickets.
In another case, a client who was convinced he knew better than me or his spouse decided to call a Caribbean hotel directly over getting a room closer to the ocean for him to go swimming. Except that the hotel forwarded reservation calls after hours to their call center in the Midwest, where someone with no clue did let him change his "pool view" room, which was steps from the ocean, to a "beach view" room, which was up a cliff and a 10-minute steep walk to the water. (His wife rather gleefully told me that story later.)
READ ALSO: Extra time before a cruise is the best insurance
There are some reasons for a traveler using a travel agent to contact an airline or hotel directly. I often give concierge contacts to my clients for special requests. In addition, many tour companies have 24-hour emergency numbers. But, in general, if there's an issue, too many travel cooks can create added problems. If you CAN reach the person or travel agency with which you booked a trip, try that first. The stress you save may be your own.
Janice Hough is a California-based travel agent a travel blogger and a part-time comedy writer. A frequent flier herself, she's been doing battle with airlines, hotels, and other travel companies for over three decades. Besides writing for Consumer Traveler, Janice has a humor blog at Leftcoastsportsbabe.com (Warning, the political and sports humor therein does not represent the views of anyone but herself.)