---
The current DOT/FAA approach to aviation holds back the regrowth of Low-Cost Carriers (LCCs)
---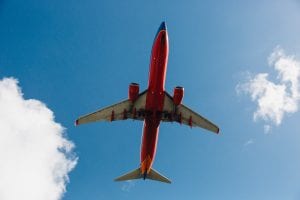 The economic fallout from the COVID-19 pandemic is a serious consumer concern. Americans want to travel again. Any Department of Transportation (DOT) action that serves to depress our exit from the financial travails of the pandemic is an important consideration to the public. Low-Cost Carriers (LCCs) such as Southwest, Spirit, Allegiant, and Frontier are poised to lead aviation's rebirth.
Domestic friends and family travel will lead the airline recovery as well as the domestic tourism recovery. DOT's current stance favoring legacy carriers and the status quo is simply the wrong approach. Travelers United has already argued that the continuation of the IATA and FAA slot-control waivers at LGA, JFK, and DCA through the 2021 summer season will hurt Low-Cost Carriers substantially. Plus, it will not allow them to effectively grow and plan for the future.
Virtually everyone agrees that pre-pandemic airport congestion will not return for years. Why, therefore, should the government keep pre-pandemic slot controls in place when there is no need. The FAA and DOT have never had such an important opening to reform slot-controlled airports. If there was ever a time to focus on allowing the market to decide, this is the time.
The slowdown in business and international travel will slow the growth of legacy carriers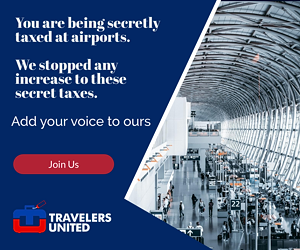 Studies done over the past few months have all shown that the legacy carriers will face a business travel economic lag during at least the first three quarters of 2021. According to a study reported on by the Wall Street Journal, the loss of business travel will range from about 36 to 19 percent. (Full disclosure: I was a part of this study group.) This report broke business travel into seven categories and examined the technical changes that affect each category. According to the WSJ story:
We compiled data on business travel from disparate sources and broke down the market by travel purposes, such as sales, technical support or conventions and trade shows. That's not how the market is usually measured. Most data on business travel looks at how much auto makers or universities or other industries spend on trips. Then we estimated the minimum and maximum percentage of trips that might be lost to technology in each category. Some purposes are more easily replaced by technology than others. Sales calls are more likely to fully return to in-person meetings because of the competitive nature of winning business. But internal company training sessions could become virtual rather than in-person. Multiplying the estimates of lost trips by the share of business travel in each of our seven categories gave an overall estimate of trips lost: 19% to 36%.
Low-Cost Carriers don't play in the same sandbox as legacy carriers — they focus on domestic routes
Little of the business and international travel loss will be attributable to LCCs. The LCC airlines meanwhile are not married to business travel and international travel. Plus, LCCs are far more nimble and can react more quickly than the three large network airlines. The overall business travel studies other than the study published in the WSJ predicted as much as a 50 percent loss of business travel. Hence, legacy carriers may suffer even more.
LCCs represent about 20% of U.S. airline capacity. These airlines can force legacy carriers to match low prices. Plus, a lot of leisure travel is discretionary. If it gets too expensive, not as many people will go.
Across the country, LCC flights are flying and helping local economies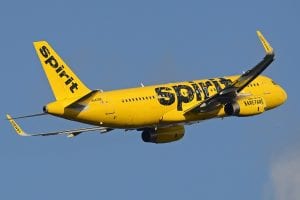 Southwest, Spirit, Allegiant, and Frontier are all restructuring their routes based on new economic dynamics. This air service is helping different regions and cities in the country. From Orlando and Ft. Lauderdale in Florida to Las Vegas and Denver new flights are proliferating. These airports have room to rearrange the gates and counters. But, the slot-controlled airports are not enjoying these changes in aviation. The DOT and FAA have decided that DCA, LGA, and JFK should be frozen in time and insulated from the market.
In the DC and NYC slot restrictions stop LCC from growth and hurts domestic tourism
Airport slots are valuable PUBLIC assets. They must be used for the PUBLIC benefit. DOT and FAA have kept the Old World slot restrictions in place for almost a year-and-a-half after the first coronavirus was reported. The locked-in control of Washington Reagan National Airport and LaGuardia Airport are especially egregious. At DCA American Airlines control more than half of the slots. At LGA Delta and AA control more than 75 percent of the slots. Remember, these are the two most slot-controlled airports. Lows-Cost-Carriers cannot operate there unless the controlling airlines lose slots.
---
READ ALSO:
Why the FAA should not allow big carriers to hoard airport slots
How to avoid passing out at 35,000 feet
Sunday musings: Green Book, Parisian posters, Better airline boarding
---
Why won't the legacy carriers allow the market system to work?
For at least the last decade, legacy airlines have repeated the mantra that the marketplace can provide the solution for slot-controlled airports. Without airline demand for take-off and landing slots, there is no need for slot usage waivers at least for the next couple of years. The free market should be allowed to reallocate the use of these slots, which are actually owned by the public, to airlines that are willing to provide service for the public.
A free market will allow all airline consumers greater choices and more offerings at the currently slot-controlled airports. This is a unique opportunity to allow for the reallocation of slots to make slot-controlled airports more balanced and competitive.
Low-Cost Carriers and ULCC carriers are the future. It is time that the playing field be leveled
I have watched over the past decade as once ridiculed Low-Cost Carriers slowly but surely climbed the customer service ladders. Southwest Airlines is synonymous with good customer service. And, now Spirit Airlines is beginning to become one of the most on-time airlines in the country. And both have entered the top ranks of US companies according to Forbes.
It is time that DOT and the FAA set Low-Cost Carriers free to soar a begin to take market share from the major legacy carriers. At DCA and LGA we need fewer regulations and slot controls, not a continuation of more.
---
Plane photo by Kyle Glenn on Unsplash
Southwest landing photo by Trac Vu on Unsplash
Spirit plane take-off Wikimedia Commons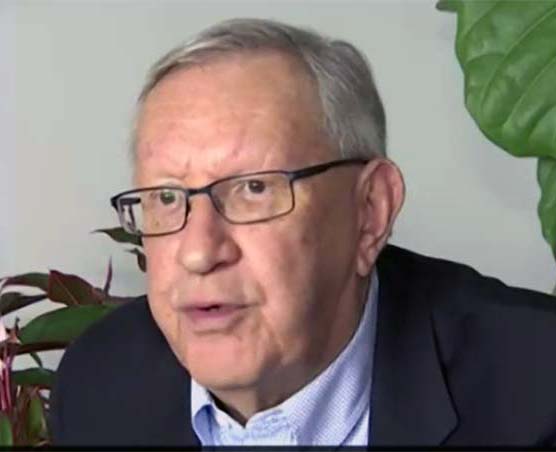 Charlie Leocha is the President of Travelers United. He has been working in Washington, DC, for the past 11 years with Congress, the Department of Transportation and industry stakeholders on travel issues. He was the first consumer representative to the Advisory Committee for Aviation Consumer Protections appointed by the Secretary of Transportation from 2012 through 2018.