NYC opens a new tourist (and locals' destination) on land created in the Hudson River — Little Island Park. Canada remains closed to tourism until at least late June and probably until the fall. Travel costs are shooting skyward as travel begins in earnest in the US.
NYC's new spot — Little Island Park on the Hudson
As America opens for fully-vaccinated travel, one of the premier tourist cities has a new tourism site. Little Island Park displays what one can do with millions made on Wall Street and in business. Barry Diller caught this vision of public art back in 2013. He poured most of the funds into his vision of reclaiming Pier 54 damaged by Hurricane Sandy.  His vision was an immersive playground for the time with enchanted nature and the arts blended together. Some are free and some require tickets.
US-Canada border closure extension moves into the summer
As the US is opening to "normal life" again, Canada is still retrenching. The closure of our neighbor has been extended at least until June 21st. It appears that from Canadian government statements, travel will reopen in the fall for nonessential traffic.
Canadians returning to the country have to abide by strict travel restrictions. All arriving in Canada will need to show proof of a negative test result taken within 72 hours of the scheduled departure time for the flight to Canada. This means that passengers who have a connection need to take the test within 72 hours of the scheduled departure time of their last direct flight to Canada.

Moreover, when travelers arrive in Canada, they must take an additional test and quarantine in an approved hotel for up to three days at their own expense. After that, passengers can quarantine for the remainder of the 14-day mandated period at home. There are no exemptions for vaccinated travelers.
Rising airfares and hotel rates are making vacations more expensive. Travel prices skyrocket.
As the number of Americans taking to the skies, renting cars, and booking hotels rises, so are ticket costs. Though we have all heard about rock-bottom prices, they are getting harder and harder to find. Southwest Airlines this week said leisure fares are approaching 2019 levels.
…airlines are reinstating the strict rules on their more inflexible and cheapest fares, known as basic economy, according to Samuel Engel, head of the aviation practice at consulting firm ICF.
…
Another thing driving up the cost of a trip is that more attractions like theme parks are reopening. Covid-era capacity restrictions and even masking guidelines (except during air, rail and bus travel), are lifting as well.
…
The prices of hotels in some popular destinations are even higher than before the pandemic.
Rooms that cost $123 a night during the pandemic in New York City are predicted to rise to an average of $163 a night for June through August. This is still below the rates of 2019 but only because business travel has still to kick in
---
Travelers United — more than 70 percent of readers say they plan on wearing masks indoors for near future

---
READ ALSO:
Yikes! I've forgotten travel rituals that help me travel
Travelers United works with the aviation industry on sustainable aviation fuel
---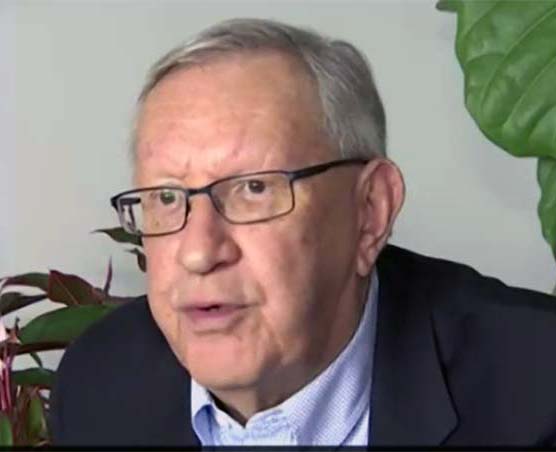 Charlie Leocha is the President of Travelers United. He has been working in Washington, DC, for the past 11 years with Congress, the Department of Transportation and industry stakeholders on travel issues. He was the first consumer representative to the Advisory Committee for Aviation Consumer Protections appointed by the Secretary of Transportation from 2012 through 2018.