---
Caregiver and airline wheelchair policies
---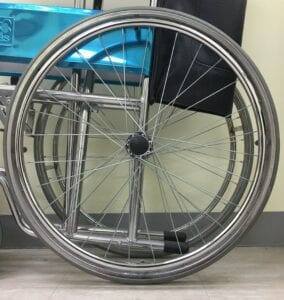 Always, always when traveling with anyone who needs wheelchair assistance, make sure to contact the airport and airline prior to arriving for caregiver and wheelchair policies. The earlier the better. In the US all airlines are required to have wheelchairs available. Information is available for all airports via the internet. However, without prior notification, it can be difficult to get immediate wheelchair help.
In Europe and some US airports, there are concierge and wheelchair policies and services.
These programs sometimes provide help for a price. All airports have free assistance; however, it varies widely.
In Europe, many of the wheelchair policies for assistance programs require 48 hours advance notification. These programs will meet passengers at the curb and take them to their gates. Some even have private buses that run through tunnels under the runways.
Buy first-class tickets
If passengers have the money to spend on first-class tickets, by all means, go ahead and spend. However, most travelers cannot pay the first-class or business-class airfares and find themselves flying in coach seats.
I have found that when notified well ahead of travel, airlines will provide seats upfront of the cabin for those who are wheelchair-bound. Make sure to ask the airline ahead of time. Airline wheelchair policies differ.
Have an electric cart waiting and wheelchair assistance
Airlines can be wonderful about having electric carts waiting and wheelchair assistance from the curb to plane, but it must be planned ahead of time. Ask, ask, ask. That is the way to get through airports and airport security.
Also, when being moved through the system in a foreign airport where there are waystations and holding areas for the handicapped, make sure to be assertive. Let the assistants know that your flight is leaving and make sure that you get to the gate on time.
Once, in Spain, the system forgot us in one of the waiting zones and we almost missed our connecting flight. So, pay attention. The systems work well, but be alert to possible problems.
READ ALSO: Airline seat size: Will FAA bring relief to squeezed flyers?
Let airlines and airports know what assistance you need
If you know what kinds of assistance you will need from the airlines, let them know now. Airline wheelchair policies make it easy to get this into your record. If you need a wheelchair or TSA help, contact them about 48 hours before departure. That should work. After booking an airline ticket have them add any information about needing wheelchair assistance to your passenger record and be available once you get to the airport.
---
READ ALSO:
Hotel safety is still primarily on the shoulders of guests
How to know if you should buy travel insurance
When airline computer systems fail — what do passengers get?
---
Four designations determine the type of airline wheelchair policies
 Passengers who can walk onto a plane but need help getting from the terminal to the aircraft.
Passengers who can't navigate stairs, but who can walk on board a plane but who needs a wheelchair to move between an aircraft and a terminal.
Passengers with a disability of their lower limbs who can take care of themselves but who need help boarding and departing from a plane.
Passengers who are completely immobile and need help from the time they get to the airport through to the time they need to board the aircraft.
Send a request to airports and airlines at least 48 hours in advance
When airports have skycaps at the curb, you may request a wheelchair from them. That may get you through TSA and to your gate. Otherwise, ask TSA in advance. After checking in, you can make arrangements with a gate agent to have a wheelchair or cart available at your transfer point or final destination. Airlines also have special wheelchairs to help people board an aircraft.
Travelers are advised to arrive at the airport at least two hours before their flight is scheduled to depart and be at the gate at least an hour before departure. Those with their own electric or battery-powered wheelchairs, carts, or scooters must have them checked in and be available to board their aircraft at least 45 minutes before departure. Those transporting non-electric or non-battery-powered wheelchairs, carts, or scooters must be checked in and you must be available to board at least 30 minutes before your flight departs.
ALSO ON TRAVELERS UNITED: Why new reporting rules are important to passengers
U.S. airline wheelchair policies
Top international airline wheelchair policies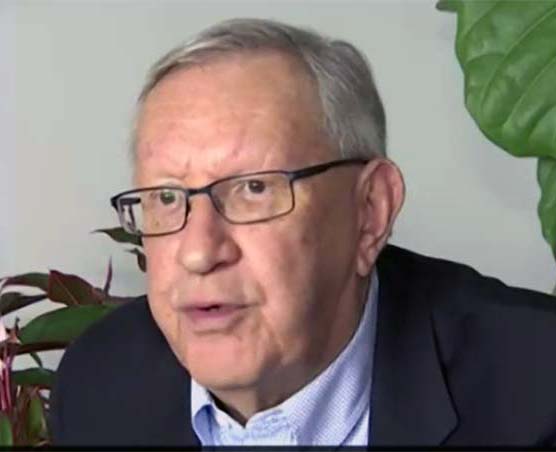 Charlie Leocha is the President of Travelers United. He has been working in Washington, DC, for the past 14 years with Congress, the Department of Transportation, and industry stakeholders on travel issues. He was the first consumer representative to the Advisory Committee for Aviation Consumer Protections appointed by the Secretary of Transportation from 2012 through 2018.