EU Airlines can offer refunds or travel credits, but they must refund money if demanded by passengers whose flights are canceled
Refunds or travel credits — the EU is attempting to launch a middle way with a view to saving European tourism this summer. This path will include government guarantees of vouchers, plus consumer willingness to voluntarily allow airlines and tour operators to issue credit vouchers valid for one year. Such action may save what many have called a lost summer of travel.
"This is not going to be a normal summer, not for any of us. But when we all work together, and we all do our part … then we don't have to face a summer stuck at home or a complete lost summer for the European tourist industry," Commission Executive Vice-President Margrethe Vestager told reporters, according to the New York Times.
Refunds are the law, but guaranteed travel credits are urged and voluntary
Forbes Magazine noted in an overarching article written prior to the revelation of these new deliberations about refunds or travel credits:
EU transport ministers have said that normal compensation rules. These entitle passengers to payments of up to €600 on top of their refund in the event of a cancellation. However, they will not apply during this crisis because of the exceptional circumstances. But the rules entitling passengers to [an airfare] refund do still apply.

"Airlines have the option to offer vouchers instead of reimbursement, but passengers must agree to these vouchers." The airlines must provide a refund instead of a voucher if the passenger requests it.
Cancellations must be refunded if passengers ask for money back 
The European Union also says that the normal delay rules still apply. The only exceptions are if the country of arrival has banned flights from landing. Then this becomes a force majeure situation. However, cancellations are not included.
Rule 261 provides for refunds for any flights that arrive into, travel through or depart Europe. On March 18, 2020, the European Union issued a clarification to Rule 261 reiterating that canceled flights are eligible for refund to the original form of payment. To file a Rule 261 complaint [travelers must] email the country's governing body for each airline or for the gateway or destination of your flight. Here is a list of each country's agency to direct you.
The EU muddies the refund waters by saying airlines can offer flight credits, but that ultimately passengers can get refunds
Reuters, in an article published on the 11th of May, indicated that the EU would allow airlines to offer flight credits rather than refunds. Passengers must agree to give up their right to a cash refund. Before I get into the ability of airlines to "offer" flight credits, the refund requirements are real. They mean money consumers, not money left in the airlines' pockets.
… the law that protects customers regarding their travel rights is not suspended and the new guidance is not legally binding. It is up to the consumer to accept a voucher or full cash refund.
---
READ ALSO IN THE TRAVELERS UNITED BLOG:
What is your real bucket list trip today?
What are DOT's airline refund rules for you
---
Now, let's get into the voluntary airline and travel credits being offered by the EU
The New York Times has outlined the voluntary nature of the EU agreements. Airlines and tour operators can offer credits valid for one year from acceptance. The credits transferable in some cases. These vouchers will be guaranteed by the EU governments.
With airlines and travel operators buckling under a liquidity crisis after governments ordered the cancellation and grounding of many flights and limits on public life, the commission is hoping for a greater use of air travel vouchers, which would be more flexible than tickets and could limit the need for refunds. That would save time for consumers and spare airlines and operators the cost of refunds in some cases.
Vouchers would be protected against the company going bankrupt, and valid for at least a year, with trips remaining refundable if the vouchers are not redeemed. The vouchers would also be transferable to another traveler, under the guidelines.
Voluntary vouchers for flights and travel services will be guaranteed by governments.
The document, according to Reuters, is an effort to allow consumers to help with financing the return of travel to Europe. It is a pitch to share the costs of rebuilding the European travel economy. A government/public shared effort if you will — refunds or travel credits.
Airlines across Europe, including Lufthansa and Air France-KLM, have sought state rescues. The coronavirus lockdowns have forced them to ground their fleets for more than a month, with no end in sight.

"…negative impacts on passengers or travellers during the COVID-19 pandemic should be liited. Member states should actively consider setting up guarantee schemes for vouchers. This will ensure that in the event of insolvency of the issuer of the voucher, passengers or travellers are reimbursed," the EU document says.

Customers who end up not using the vouchers would be automatically reimbursed up to 14 days after the end of the validity period. For vouchers that are valid for more than a year, passengers should be able to ask for a full cash refund until 12 months after the vouchers are issued…

"The different economic operators in the transport and travel value chain should cooperate in good faith. They should strive towards a fair sharing of the burden caused by the COVID-19 pandemic," the document said.
This is the current state of deliberations in Europe now
The next couple of weeks will be confusing. The EU is deciding how it will open itself to tourism. Initially, according to early agreements, tourism will be limited to Europeans. Slowly, the rest of the world will be allowed to enter.
Remember, travelers have a choice of requiring that they get a full refund. However, if they accept vouchers, the credits will be transferable to an extent. Plus, they will be guaranteed by the European governments. This is a middle path that the EU is developing to allow tourism to grow and airlines to keep travelers' airfares for at least a year.
There are a lot of discussions continuing every day about refunds or travel credits. Stand by; nothing has been made official yet.
Featured photo of schedule board from Creative Commons CC0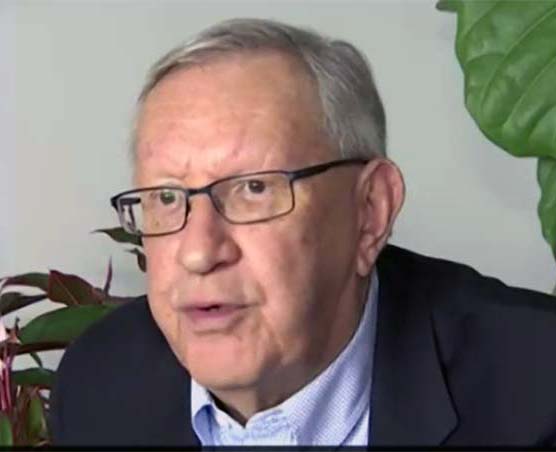 Charlie Leocha is the President of Travelers United. He has been working in Washington, DC, for the past ten years with Congress, the Department of Transportation and industry stakeholders on travel issues. He was the consumer representative to the Advisory Committee for Aviation Consumer Protections appointed by the Secretary of Transportation from 2012 through 2018.