---
GAO report tells DOT to protect consumers better 
---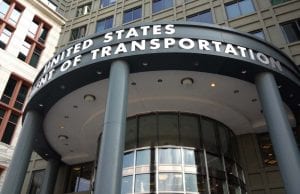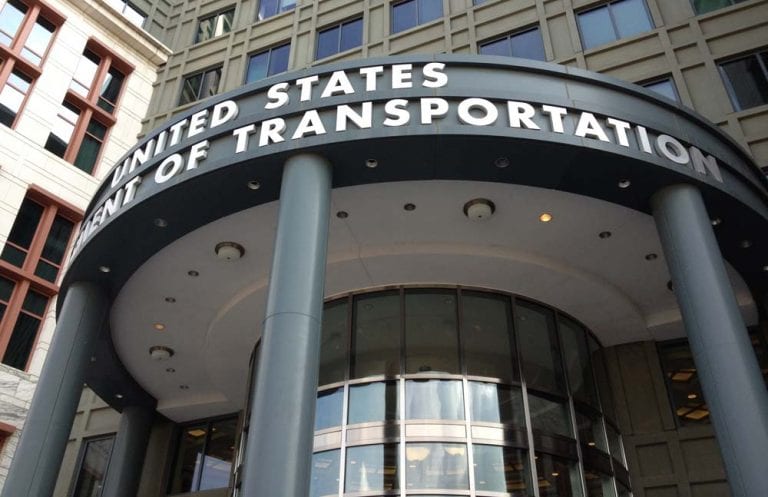 A recent Government Accountability Office (GAO) report has outlined a series of problems with the Department of Transportation's (DOT's) passenger protections. The problems range from internal training operations to the education of consumers and from handling complaints to enforcing regulations. The list of issues is enormous. To be honest, many of these problems are caused by the departure of long-time members of the staff. It will keep DOT busy and a team of consumer advocates active for years.
Changes to DOT operations are sure to come at what seems to advocates a glacial pace. However, to DOT workers the system change will be monumental. Travelers United and a team of other consumer advocacy organizations are now working together to keep an eye on changes at the Department.
In the GAO transmittal letter of the Airline GAO Consumer Protection report to the House Transporation and Infrastructure Committee and the Aviation Subcommittee, the GAO noted:
Each year hundreds of millions of passengers rely on airlines to get them to their destination without incident. However, if a service incident does occur — such as a delayed or canceled flight, mishandled or lost baggage, an unsatisfactory customer-service experience, or a denied boarding — a passenger's experience can quickly deteriorate.
Congress sees passenger protection problems.
During the FAA Reauthorization Act (H.R. 1420, 115th Cong.), Congress debated the "Know Before You Fly Act," which would have increased transparency to passengers on the services airlines provide during flight delays and cancellations resulting from computer network failures, in addition to increasing transparency on baggage fees in internet fare quotations, among other things. Senators Markey and Blumenthal also introduced legislation to, among other things, end involuntary denied boardings, compensate passengers for certain delays and cancellations, and increase transparency around fees.
While the Department of Transporation (DOT) statistics show a steady improvement in service, the number of consumer complaints has jumped almost 10 percent.
ALSO ON TRAVELERS UNITED: 3 ways DOT should post basic passenger travel rights at airports
Many customer service "improvements" are illusory.
Though the GAO report noted that customer service statistics have improved for airlines, many of those "improvements" are illusory. Denied boardings, though dropping in real numbers, still include almost 350,000 "voluntary" denied boarding incidents. On-time performance includes a 15-minute grace period. And, mishandled baggage only this year began to measure rates based on actual baggage loaded on planes. (Until this year, rates were based on "bags per 1000 passengers," which meant that airlines were being rewarded for getting passengers to stop checking baggage.)
For years, Travelers United has urged DOT to increase its outreach to passengers by informing them of passenger rights that can receive compensation and by including the DOT Complaint email address on all computer-generated ticket itineraries and boarding passes. (There is plenty of room next to the Suduko games and advertisements.) Travelers United has also urged DOT to inform passengers of their rights via posters at airports (as it is done in the European Union) and videos. However, DOT has not seen fit to provide either solution to passenger outreach. Both can be cost-free to DOT.
The new Consumer Advocate should help passenger protections.
Consumers, with efforts led by Travelers United, got an important addition to the FAA Reauthorization Bill. Section 424(c) establishes an aviation consumer advocate within DOT that must, among other things, identify and recommend actions DOT can take to improve the enforcement of aviation consumer protection rules. This section of the bill was created mainly through the efforts of Sen. Bill Nelson of Florida, who was the Ranking Member on the Senate Commerce Committee at the time.
This provision in the bill is important because it now makes official the consumer protection and consumer advocacy work of DOT. There is no airline advocate called for in any of the founding bills of DOT, only this consumer protection and advocacy language. The changes should also be reflected in DOT's mission statement.
READ ALSO: Learn latest DOT rules for improved consumer protection
The GAO report is filled with DOT consumer protection failings.
DOT has not reached out to consumers about passenger protection problems. According to the GAO Consumer Protection Report on pages 11 and 12:
If DOT finds that an airline has violated consumer protection requirements, DOT may take enforcement action against the airline by, for example, assessing civil penalties. In addition to promoting airlines' compliance with consumer protection requirements, DOT also conducts activities aimed at educating passengers about their rights and the services provided by airlines.

…For example, DOT has an aviation consumer protection website where it highlights passengers' rights and describes how to file complaints with DOT, in addition to other consumer resources.
…Finally, DOT's passenger complaint data do not include passengers' complaints submitted directly to airlines. DOT officials estimated that, on average, airlines receive 50 complaints for every 1 complaint DOT receives.
…the difference in complaint rates is because passengers may not know they can file a complaint with DOT.
DOT needs an accurate collection of consumer complaints.
According to the GAO report (on page 18), "DOT officials said they generally recommend that passengers first reach out to airlines, as they are best positioned to respond to a passenger's complaints."
At the same time that DOT is encouraging passengers to file complaints with airlines and not with their agency, the enforcement department is claiming that certain issues are generating negligible numbers of complaints. (Specifically, the non-enforcement of the Families Sitting Together language in the 2016 FAA Bill is based only on lack of consumer complaints to DOT.)
This DOT double standard is unacceptable.
DOT (in its own testimony to GAO) says that it purposely encourages consumers to send complaints to the airlines and not DOT. Plus, the Department does not provide any instructions to passengers while traveling about how to file complaints to their office.
When complaints are submitted to DOT, they are often coded incorrectly.
At the same time, DOT claims no need to deal with consumer complaints highlighted in federal legislation because consumers have not registered enough complaints.
DOT enforcement of their own regulations is lax.
According to the GAO study, there is often no enforcement action, very limited enforcement, and then when violations are discovered, the fines are paltry.
During the entire Obama administration, DOT only conducted customer service compliance inspections 33 times at airline headquarters. More than 75 percent found violations. Total fines ranged from $40,000 to $1,200,000. During the first two years of the Trump administration, no inspections have been performed.
We will be returning to this damning GAO report. DOT is shortchanging airline passengers. Passengers are not getting protection, airline actions and DOT is not enforcing current rules, and when enforcement takes place, it is inconsequential.
DOT passenger protection problems run deep, according to GAO.
DOT has not developed quantifiable performance measures to assess how well DOT educates airlines about consumer protection requirements.
DOT lacks quantifiable performance measures related to conducting inspections of airlines at airlines' headquarters and at airports. (No inspections took place during the first two years of the current administration.)
DOT lacks quantifiable performance measures related to conducting inspections of airlines at airlines' headquarters and at airports.
The Travelers United analysis of this GAO report will continue later in the month. Our overview will turn to DOT efforts at educating passengers about their rights. DOT needs to take positive steps.
Charlie Leocha is the President of Travelers United. He has been working in Washington, DC, for the past ten years with Congress, the Department of Transportation and industry stakeholders on travel issues. He was the consumer representative to the Advisory Committee for Aviation Consumer Protections appointed by the Secretary of Transportation from 2012 through 2018. He also served on the Consumer Advocacy Subcommittee of the Transportation Security Advisory Board.