Sometimes an important event is impossible to get to by air.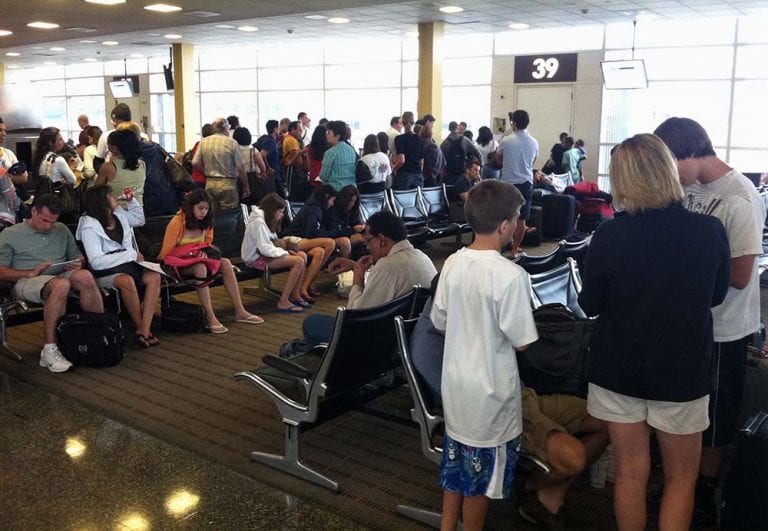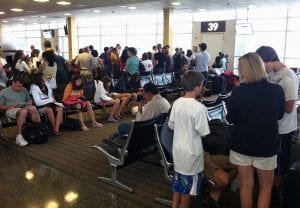 First, due to work, finances, family, or other issues, getting to a really important event early isn't possible, I get it.
But often as a travel agent, I will have clients try to cut it close. Maybe they don't see a reason to get to a place early, or they think it's a waste of time. Or, even if they can afford the time, they think there's no need for an extra night in a hotel.
Normally, flights operate on time. But when they don't, tough luck.
In general, even though it may not feel like it, MOST flights are on time or near on time, and usually it works out.
Except when it doesn't. All of us in the industry have stories of missed cruises, tours, weddings, funerals, and other family events, plus lesser things like essential business meetings and meals with friends.
Sometimes missing flights is unavoidable. If an airport is shut down for days due to weather or Southwest's meltdown last winter, there's no way of getting to a destination within a few days.
Significant delays are only 24 hours or less.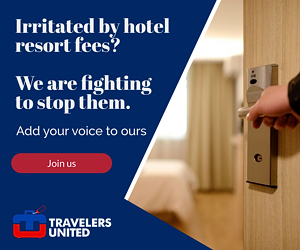 More often, however, the significant delays are 24 hours or less — a single storm, a missed connection, a major mechanical issue, crew "timing out," and it taking overnight to get new pilots. A friend booked a nonstop to Australia that turned back to Los Angeles due to a passenger medical issue, and it ended up being 20 hours late. (She missed a day of pre-booked activities but fortunately had planned a few nights in Sydney, so her 10-day tour didn't leave without her.) That extra day, even a red-eye the night before, can make a big difference.
A recent weekend reminded me of this as I was flying to Dallas to meet my son for a baseball weekend to see the relatively new Texas Rangers stadium. The game was Saturday afternoon, and mindful of travel issues even in May, I took a nonstop from San Francisco to Dallas on Friday. The flight left on time and would be a few minutes late, but it wasn't.
A few minutes late may end up being hours.
To make a long story short, we circled DFW Airport for a while, hoping for a break in a thunderstorm, then found that the break would come too late for the plane to have a safe amount of fuel. So the flight flew to Austin, where then, due to flight hours, they needed new pilots. We waited on the pilots, and then some boarding issues meant we missed the next window. End result was nearly a five-hour delay before flying to Dallas a second time when we were able to land. At least we made it and weren't stuck overnight and were on time for our important event.
And all I missed, fortunately, was dinner. We got a decent night's sleep and enjoyed the game the next day. But had we planned a night game, reasonable for landing mid-afternoon, I'd have missed it. (The poor woman sitting next to me had flown out from Dallas the day before and had a mechanical issue on her flight. She had a five-hour delay and told me she had missed some semi-important meetings but not her significant dinner. In the end, she had over nine hours of delays.)
Nonstops can be a safer bet for an important event, but not always.

The point is simple. Stuff happens. Nonstops are safer but not guaranteed. And if something is absolutely important, coming in a day early is good travel insurance.
---
READ ALSO:
How to avoid an airline extra baggage charge
Travel mistakes: 20 of the worst to avoid – Part 1
---
Janice Hough is a California-based travel agent a travel blogger and a part-time comedy writer. A frequent flier herself, she's been doing battle with airlines, hotels, and other travel companies for over three decades. Besides writing for Travelers United, Janice has a humor blog at Leftcoastsportsbabe.com (Warning, the political and sports humor therein does not represent the views of anyone but herself.)