---
Senators Markey and Thune call on the FAA to initiate remote ID systems for drones
---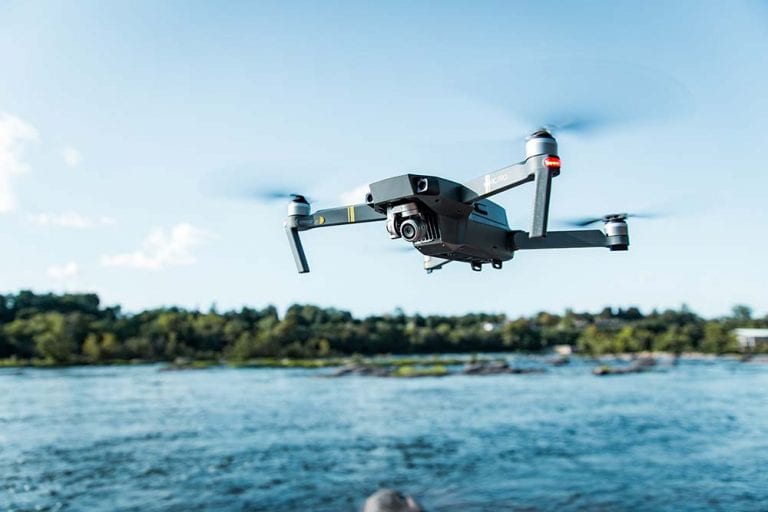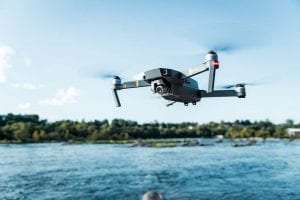 Since 2012 Travelers United has been working with Congress, industry, and the FAA to try and get the formulation of a Unmanned Aerial Systems Future Advisory Board. In our materials that have been in circulation with all elements of the unmanned aerial system (UAS) stakeholders, our organization has steadfastly intoned the same need for the organization of our National Airspace System (NAS) plus, ID systems for drones
In the work-up of the FAA's Extension, Safety, and Security Act of 2016 (P.L. 114-190) Travelers United worked closely with Congress and staff on attempting to get the establishment of an UAS Future Advisory Board. The concept was to look out 10-20-30 years into the future at ways to integrate drones and UAVs into our airspace system.
Our work with Congress resulted in very specific instructions. Section 2202 of the FAA Extension, Safety, and Security Act of 2016 (P.L. 114-190) directed the FAA to facilitate the development of consensus standards for remotely identifying UAS operators and owners. Within two years of enactment – by July 2018 – the FAA was to issue regulations or guidance based on those standards.
Senator Edward Markey and Senator John Thune voice concerns about ID systems for drones.
Senators Edward J. Markey (D-Mass.) and John Thune (R-S.D.), members of the Commerce, Science, and Transportation Committee, recently sent a letter to the Department of Transportation calling on the Federal Aviation Administration (FAA) to swiftly publish a proposed rule for remote identification of unmanned aircraft systems (UAS), also called drones. Remote identification could permit the public, the FAA, law enforcement, and others to remotely track and identify drones and their operators during flight. This would help address the rise of unauthorized drone flights in sensitive areas, including near airports and large gatherings. In April, a drone flew over Fenway Park during a Boston Red Sox game, potentially endangering fans, players, and stadium workers.
"In recent months, a series of UAS sightings in safety-sensitive areas have underscored the need to quickly adopt and implement remote identification," write Senators Markey and Thune in their letter to Transportation Secretary Elaine Chao. "Remote identification will enhance safety, security, and privacy, and serve as a critical tool for law enforcement to respond to and address reports of illegal and unauthorized drone operations."
The FAA and DOT are unprepared for the coming world of unmanned aerial vehicles and drones. Their hesitancy at dealing with this issue and their reticence in issuing new rules and regulations that will allow the safe development of drones has hurt the US industries that were in the forefront of this new technology. They must start with clear ID systems for drones and common rules for all remotely piloted aircraft.
In January I wrote in the Travelers United blog:
Today, there are around 50,000 aircraft in the sky over the US at any time. However, there are, reportedly, millions of drones that have been sold. The FAA cannot control that kind of overwhelming air traffic. The US must develop an autonomous system that can operate without FAA active control.

Here are some initial steps to ensure safety can be taken now —

When purchased, all drones should be registered to a responsible adult.
All drones should be equipped with geofencing technology that will keep them out of airport areas and other restricted zones.
All drones should have altitude limiters to keep them below the 1,000-foot altitude threshold.
All drones should ping their identifier information using a system used in cell phones or, better, using ADS-B.

Those are actions that the FAA can take as soon as possible and that should provide identification of owners and responsible adults for the drone's use. It would be similar to registration of an automobile, motorcycle, or bicycle.

Those are the first important steps. More testing over remote areas of the country needs to be permitted without long approval processes. An examination of the future of enforcement needs to be started immediately so that federal oversight and state and local enforcement can begin. Plus, states and localities need to be able to set their own limits on drone deployment and zoning — this would include privacy rules for airspace over homes and minimum-distance-rules from buildings that drones will need to operate.
SEE ALSO: Can planes still disappear from the sky?
The Markey/Thune letter to the FAA notes:
Remote identification is not only a critical tool for safety, security, and privacy, but will also serve as the linchpin for additional rulemakings, including the recently published NPRM for commercial small UAS operations over people. The rulemaking explicitly states it cannot move forward without a remote identification rule in place. Remote identification is also essential to the development of an unmanned aircraft traffic management system, which is imperative to achieving the safe and efficient integration of UAS operations in the airspace.
Almost three years after the passage of the 2016 FAA funding bill, it is heartening to see that at least two Senators are concerned about the FAA's failure to take action. Hopefully with coming new air traffic control capabilities, drones and UAVs can find their way into our airspace system safely and efficiently.
Featured Photo by Karl Greif on Unsplash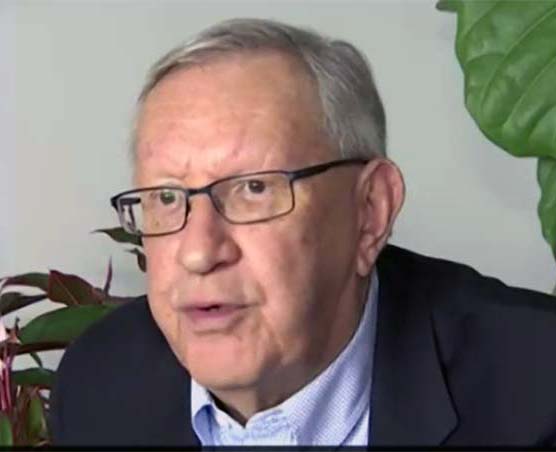 Charlie Leocha is the President of Travelers United. He has been working in Washington, DC, for the past 12 years with Congress, the Department of Transportation, and industry stakeholders on travel issues. He was the first consumer representative to the Advisory Committee for Aviation Consumer Protections appointed by the Secretary of Transportation from 2012 through 2018.