---
A veteran's view of Pearl Harbor from the air after almost eight decades
---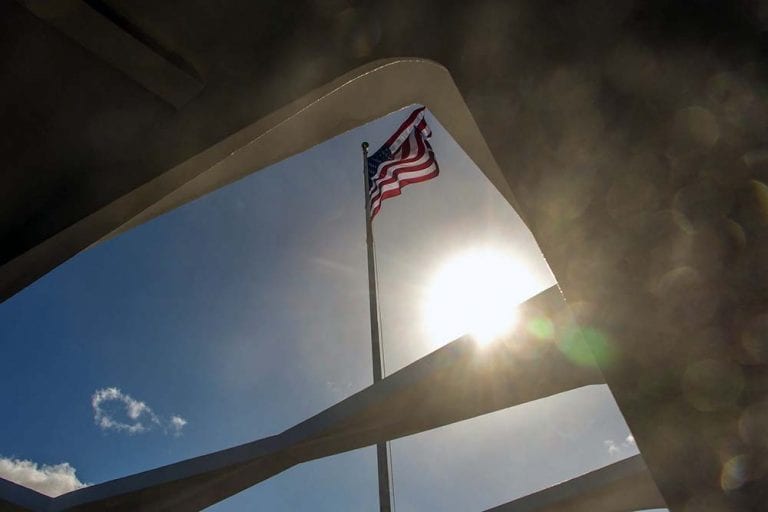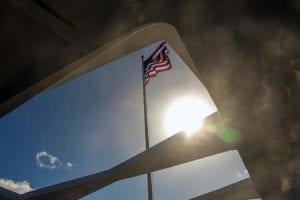 My cousin Howard Smith, an amateur photographer, posted these photos of the Pearl Harbor National Memorial. He planned his recent visit to Hawaii to photograph Pearl Harbor from the air.
The spectacular and comprehensive photos are taken from above the Pearl Harbor Memorial while flying in a helicopter. Others were shot inside a submarine (the USS Bowfin) and taken throughout the memorial. They prompted me to learn more about his impressions of his visit there.
READ ALSO: What makes these five sites so important for America's veterans
As both an Air Force veteran (1969-1973) and a retired Baltimore police officer (1985-2003), Howard comes from a long line of veterans. Our great-grandfather, Isaac Smith, fought at both Fredericksburg and Gettysburg during the Civil War. So, Howard is especially attuned to all he saw at Pearl Harbor from the air.
"A day that will live in infamy," President Roosevelt
President Franklin Roosevelt called the Japanese surprise attack on Pearl Harbor on December 7, 1941, "A day that will live in infamy." During my brief visit a year ago, I noted the stark contrast of the idyllic setting and the exhibits describing the attacks. The haunting plaques with the names of those killed and the heroes of the day still burn in my memory.
"I was most impressed by the Arizona Memorial," said Howard. "There were so many lost there. Even though there were many of us touring the memorial," he added, "it was dead silent. No one was talking. It was as somber as could be."
As it should be, as the Arizona Memorial marks the resting place of 1102 of the 1177 sailors and Marines killed on the USS Arizona.
A visit made possible by talented tour operators and travel agents
Howard and his wife, Anna, visited Hawaii for the first time. They flew into Honolulu a few days before joining a weeklong cruise around the islands. To get their comprehensive tour of Pearl Harbor, they signed up with Pleasant Holidays. The travel agency took the time to arrange for Howard to get aerial photos with Magnum Helicopter Tours.
READ ALSO: How to master history and tourism in Oahu
"I chose an open-door helicopter – the only way to get good photos," he explained. "The pilot flew us down the same valley that the Japanese came through to attack Pearl Harbor. We got to see what they saw. It was pretty mind-boggling."
In addition to touring the Arizona Memorial, Howard and Anna toured the Aviation Museum. And, they visited the USS Missouri, the ship where World War II officially ended.
Later, they scrambled and crawled through USS Bowfin, a World War II submarine. "Walking through the Bowfin, I knew I could have never been in the Navy and lived in those cramped quarters," said Howard.
The Aviation Museum is one of the most recent additions to the memorial
The Aviation Museum is one of the most recent additions to the memorial,  It spans two World War II hangars and houses dozens of aircraft. The hangers honor those pilots and highlight the aircraft that first responded to the attack.
"As an Air Force veteran, I had a greater appreciation of the WWII-era aircraft," noted Howard. "Equally interesting are the bullet holes in the hangar windows. They resulted from actual strafing by the Japanese fighter planes during the attack. They tell a story we should never forget of this attack."
Make reservations early to visit Pearl Harbor in detail
Howard's photos can inspire others to plan a visit. Make reservations to visit ahead of time and plan to truly take in the entirety of the Pearl Harbor Memorial and all of the exhibits.
Pearl Harbor dedicates itself to keeping alive the memory of the attack. It memorializes those who defended our freedom and honors those who serve today.
ALSO IN TRAVELERS UNITED BLOG: D-Day musings: 75th Anniversary of landing, Raw Courage, programs, photos
"I felt like I was going back in time through history."
"We all learn about Pearl Harbor, but I never saw the actual site," Howard added. "Like visiting Gettysburg or the 9/11 Memorial, they are wake-up calls or turning points in our history."
All photos by Howard Smith
Feature photo is of Pearl Harbor, Honolulu, Hawaii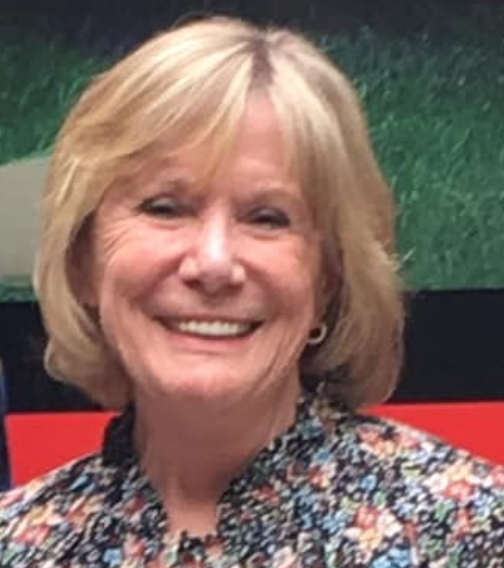 After several decades working in a variety of jobs as a newspaper writer, event publicist, communications specialist, and marketing director, Karen Cummings is now "retired" and working on Travelers United's social media and newsletters in addition to occasionally contributing a travel-related article to TU's blog. She lives close to her family in Fryeburg, Maine, and travels as often as she can.