---
Data tell us we need these COVID-19 mandates
---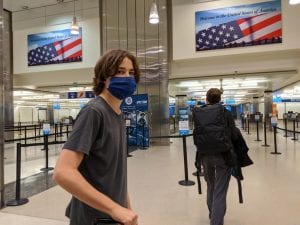 Scientific and medical experts don't know this virus and how it spreads. Epidemiologists have varying ideas. Economists look at social effects. And, finally, politicians have no idea. Our leaders seem to be the last to know but those blamed by the media for not taking forceful immediate action. Yes, the politicians need to issue COVID-19 mandates.
Travelers — well, wannabee travelers — all seem to be assigning blame to politicians. I guess it is to be expected in this starkly partisan world. But, I am getting a bit tired of it. The virus is moving relentlessly throughout the world. Medical experts are all confounded by the virus. These are the ones who have studied viruses for years and who should know. Let's settle on basic COVID-19 mandates.
The medical experts have no idea. This COVID-19 virus is new and it seems to be mutating every week. First, it attacked the elderly. Then it struck the young. Next, experts note, it could be beaten with isolation but that didn't work. Some say we should hide away until it is finished having its way with our population.
We need COVID-19 mandates — steady, national, common-sense action with masks, testing, and maintaining social distance.
Travelers should know that the globe experiences life differently than we do here in the US
After all, that is why we travel. We fly across oceans to learn that different cultures are, well, different. The data we have collected here in the US tells us that we are one of the best countries in the world when it comes to deaths from the virus. Americans are hunkering down at home more than Europeans. Mind you, Europeans had the help of droves of police who enforced the lockdown. Really, the US has not experienced a lockdown.
Let's look at some statistics presented in the Wall Street Journal this week. The data are surprising to many who have only heard of statistics sliced and diced differently. This is fairly basic.
Medical experts and political leaders have lots of data. It doesn't add up across the Atlantic
The US still has fewer deaths per 100,000 people than most European countries. Plus, social distancing and restaurant traffic was up more in Europe than in the US. Kids in Europe are just as clueless as American youth when it comes to packing into clubs and bars. The experts all admit — they have no idea of why there was not "more of a resurgence in Europe after countries lifted their lockdowns while some U.S. states battle explosive outbreaks."
However, anyone reading the headlines in US papers or listening to radio and TV may think otherwise
Even with the latest outbreaks, the U.S. has recorded fewer deaths per 100,000 people (38) than the United Kingdom (66), Spain (61), Italy (57) and France (44). Death rates are a lagging indicator, but Arizona (21), Florida (15) and Texas (8) are still well below Europe. New York, which has opened up last and slowly, has a death rate per 100,000 of 161.
---
READ MORE ON TRAVELERS UNITED BLOG:
America needs a temporary FAA mask mandate. Why don't we have one?
Airports combat viruses with disinfecting sprays and testing
---
States opened their economies too soon. Data say no
The Southern U.S. states lifted their lockdowns gradually and at around the same time as most European countries. France reopened shops and schools on May 11, followed by restaurants, bars and cafes on June 2. Germany began reopening shops on April 20 and bars and restaurants on May 15. Italy let shops, bars and restaurants reopen on May 18. Europe started their lockdowns earlier, so perhaps they did more to crush the virus curve before reopening, but southern U.S. states also had relatively few infections when they reopened.
Google's mobility tracker showed less US restaurant and store traffic increase than seen in Europe
Google's mobility tracker shows that traffic to restaurants and retail businesses has increased more in Europe than U.S. hot spots. As of last week, retail traffic was down 6% in Germany, 11% in Italy, and 12% in France from a January baseline. Retail traffic remained more depressed in Arizona (-20%), Florida (-20%) Texas (-15%) and Harris County around Houston (-14%).

…data also show Americans in hot spots are hunkering down at home more than Europeans…
Politicians are not the leaders we should be listening to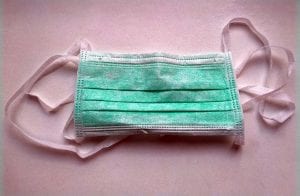 President Trump seems to have taken the position that he can will the pandemic away. Most of his optimistic proclamations have all been proven false as the coronavirus remains established. The President-in-the-wings Biden has barely left his basement in Delaware. Yet, he is certain that he can solve the problem. His solution is to listen to the same experts that are leading the current administration effort.
I'm not certain who said it, but doing the same thing and expecting different outcomes is madness. Both political parties are suggesting more of the same. Our country is in a battle with a mutable foe. That fact we can all take to the bank.
Let's get the economy going again. Follow these COVID-19 mandates
We need three national mandates to get local businesses operating again and to develop confidence in flying again. We need President Trump to declare the following COVID-19 mandates:
Wear masks whenever indoors or in crowded areas. Every medical leader and governor agree even if they haven't mandated masks. Face masks are a symbol of consideration. They do not protect the wearer as much as they protect others. We need the President to take action for the country and for the airline industry. And, we need enforcement.
Test. test. test. Testing may make it appear that the coronavirus spread is larger than the administration would like. However, it will depress the reported death rate. Plus, it will provide more confidence to all Americans that we are battling a foe that we understand more every day.
Maintain distance. Tell Americans to use common sense when it comes to social distancing. Everyone, whether indoors or outdoors, should be mindful of social distancing.
This is not the time for Americans to fight each other. Let's move forward together and stop this coronavirus in its tracks
As a country, let's embrace the common-sense COVID-19 mandates above. Only when everyone is more comfortable will those hiding at home emerge. That emergence will mean the beginning of local economies starting to work again. All Americans working together will redevelop confidence. And, with a confident economy beginning to buzz along, travel will start again.
---
Featured photo by Christopher Elliott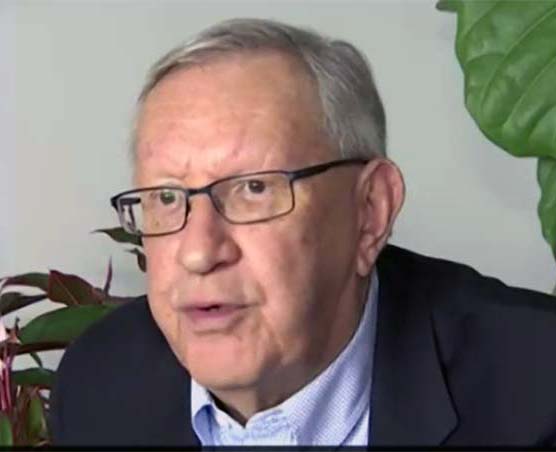 Charlie Leocha is the President of Travelers United. He has been working in Washington, DC, for the past 11 years with Congress, the Department of Transportation and industry stakeholders on travel issues. He was the first consumer representative to the Advisory Committee for Aviation Consumer Protections appointed by the Secretary of Transportation from 2012 through 2018.